Weekend events for families in Metro Vancouver July 13 & 14 2019
Hot town, summer in the city … if you aren't at a lake or cottage, don't despair. We live in one of the best city's in the world. Head to the pool, playground or take part in one of these eclectic kid-friendly events. We've got everything from bee beards and Weiner dog races to baguettes and family entertainment this weekend. Take a look.
Weird and wacky weekend events!
Happy Hearts Family Concert at the UBC Farm
Saturday, July 13 2019, Vancouver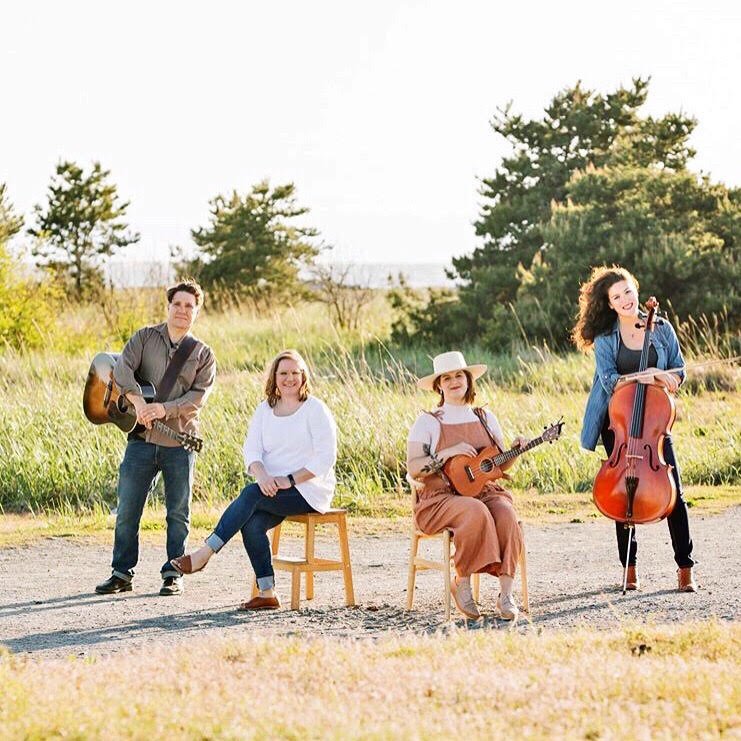 If you have under 6s in the house who like to sing and dance, then you'll want to join Jess, the owner of Chorus and Clouds, and her Happy Hearts band for an afternoon of music, food and fun at the UBC farm! Cozy up on your picnic blanket and relax with juice from Juice Truck, a salad from Field Social and a popsicle from Johnny's Pops (all included in your ticket price).
Portobello West Family Fun Fest
Saturday July 13, 2019, West Van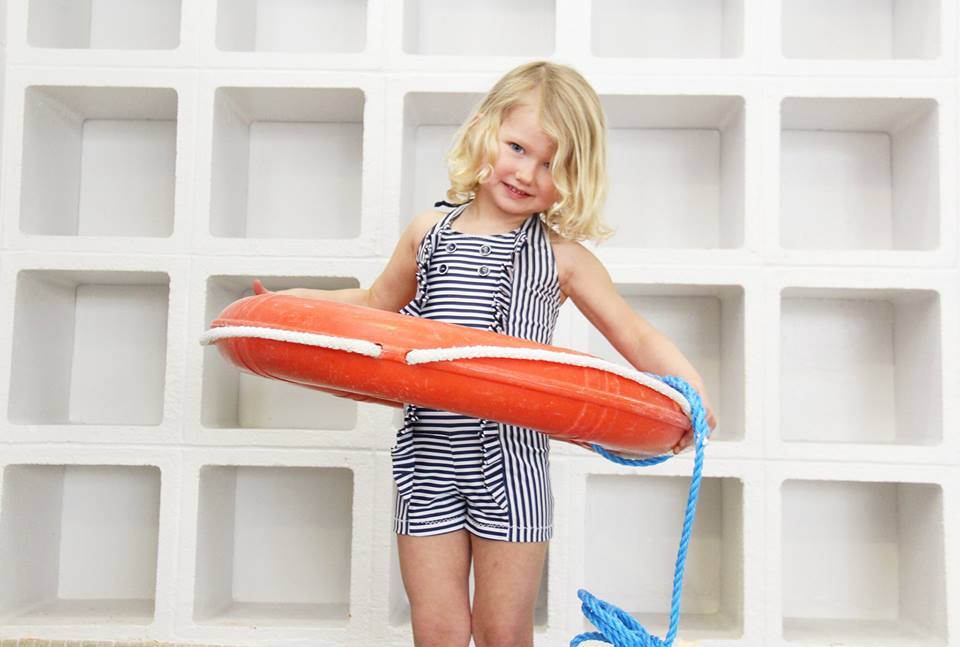 Kick off summer in style with Portabello West's 4th annual Summer Family Fun Fest. Includes shopping (okay this part isn't free but all local!), live music, food and a 20 ft high double land slide, Plasma Car Mega Rally Racetrack, Obstacle course, bouncy castle, public swim, Family yoga, Lego play, balloon & tattoo station and more.
>> Portobello West Family Fun Fest
Weiner dog races at Hastings Racecourse *Free*
Saturday and Sunday, July 13, 14 2019, Vancouver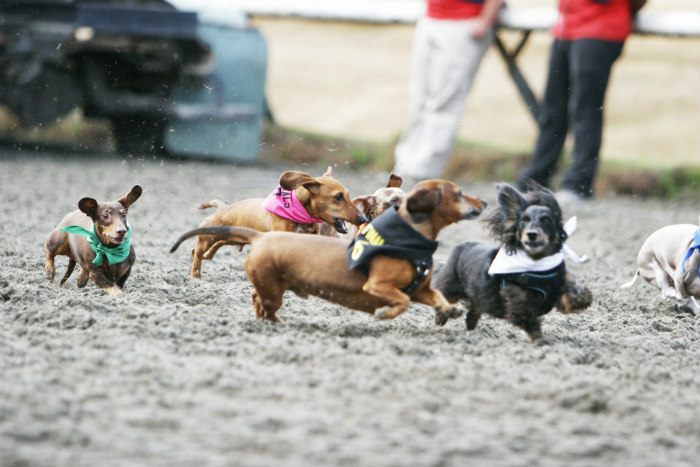 Woof woof! Release the hounds! The Dog Days of Summer series returns to Hastings Racecourse. Take in all of the action at the amusing Wiener Dog Races at Hastings Racecourse and watch those silly Dachshunds run!
Honeybee Festival *Free*
Saturday and Sunday, July 13, 14 2019, Surrey
Swing by the Honey Centre hive in Surrey to learn about bees, pick up a jar or two of local honey, and enjoy the FREE face painting, concessions, and live musical entertainment.
Fun City Sliders – CANCELLED
Saturday and Sunday, July 13, 14 2019, North Vancouver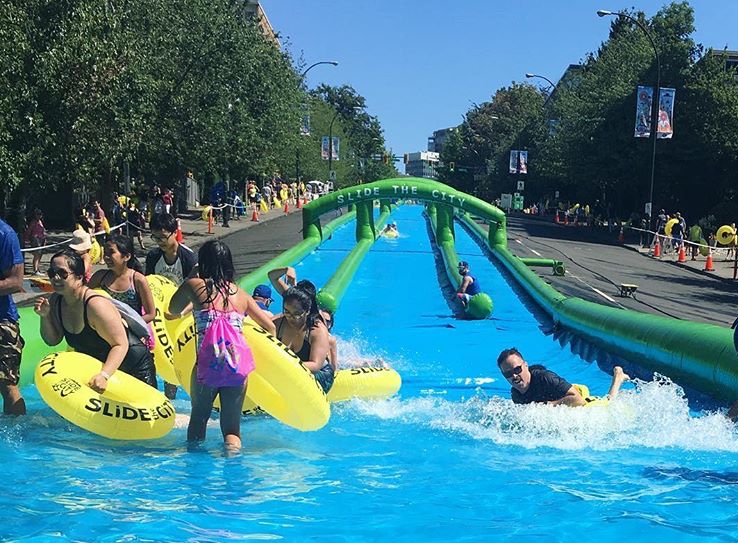 Make a huge splash with the kids this summer by taking them on a 1,000-foot-long water slip-and-slide. The epic slide will be rolling down Lonsdale Avenue this weekend. This is a jam-packed party weekend filled with a ton of activities, so pack the sunscreen and head out early. Buy tickets online for ages five and up.
Bastille Day Festival
Sunday July 14 2019, Vancouver
Couldn't make it to Paris this summer? Ne t'inquiète pas! You can have your baguette and eat it too at the annual Bastille Day fest at the Roundhouse. And yes there will be wine and cheese and beer. Oh and free arts and crafts for les enfants.
Afternoon Family Cruise
Sunday July 14 2019, Vancouver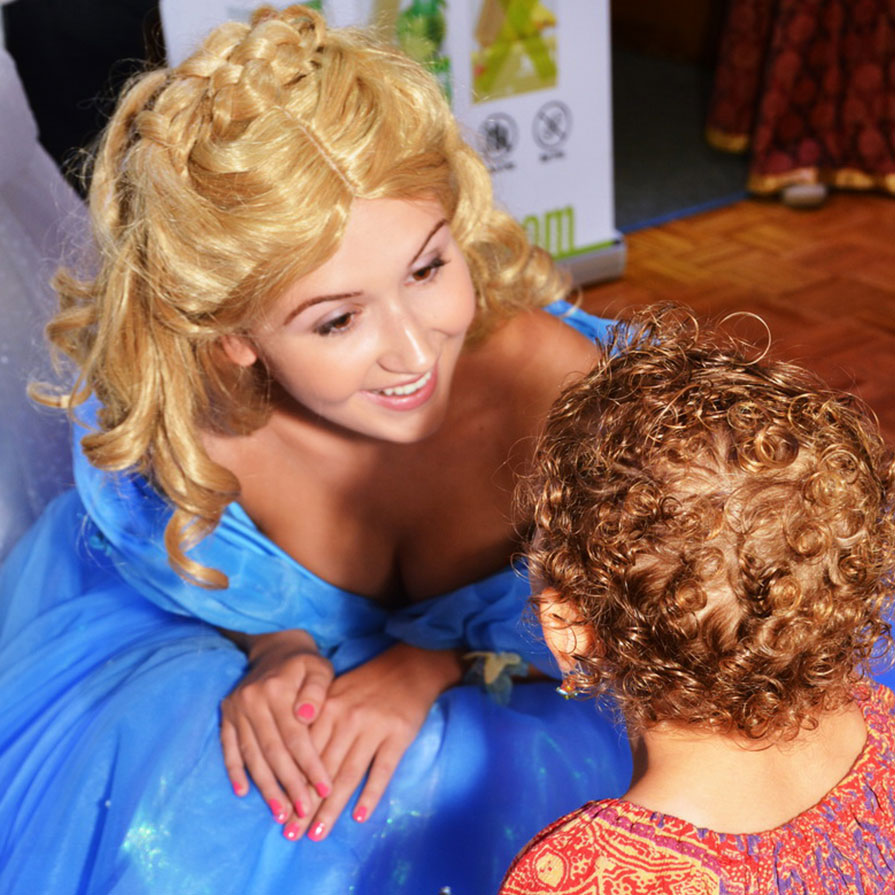 Go cruisin' on a Sunday afternoon. Family Cruises sail with princesses, superheroes, face painting, hair braiding, a fun dance lesson & more. Three levels including two levels of music for your own dance party to Disney classics and mainstream pop.
Find more weekend events …
Find even more events like Shadows and Strings and Other Things, The Enchanting Theatre of Puppets at the MOA event or Theatre Under the Stars on our VancouverMom Family Events Calendar!
Harriet Fancott
Harriet Fancott is the Editor and Social Media Manager for Vancouver Mom. She has over 20 years experience in the arts, tech and mom-based blogging arenas. She lives in East Vancouver with her husband and son where they enjoy exploring all that Vancouver has to offer from festivals and events to playgrounds and beaches to sushi and ice cream (although not together).