Summer music festivals in Vancouver and beyond for the whole family
Family-friendly Vancouver music festivals welcome kids of all ages, so everybody can get in on the fun. These fests range from intimate community affairs to massive, week-long festivals with hundreds of bands. And lots of them are either totally free or free for kids! Here are some local choices.
5 music festivals in Vancouver and beyond for the whole family
>> Free summer concerts around town!
Vancouver International Jazz Festival
June 22 – July 1, 2019 Vancouver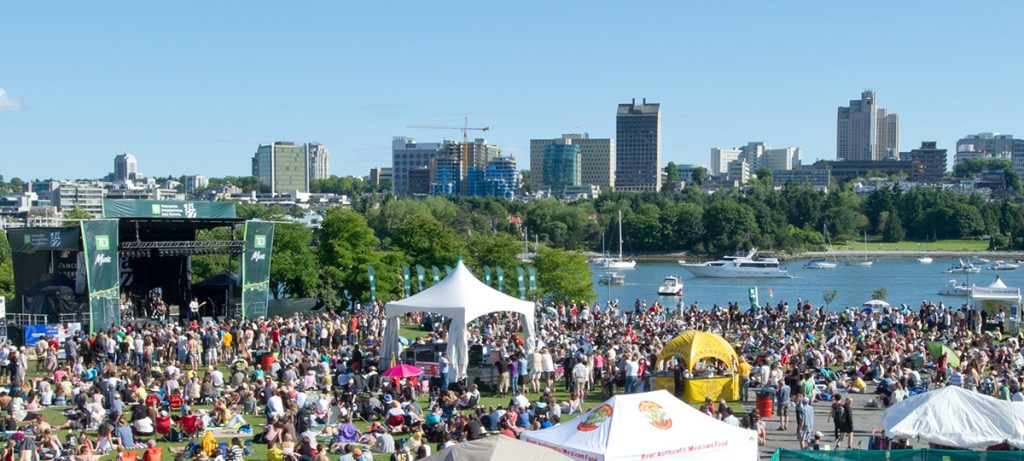 Come on baby, let's go downtown! Free stages of free music, kids' activities, food trucks, licensed bars, bike parking, at the Georgia and Robson stages on weekend #1. Kids and adults always love the exciting and free live indoor and outdoor concerts at the Vancouver International Jazz Festival. Family activities include viewing screens, craft markets, a community fair, and more. There's even a KidZone with easy access to food trucks, a sitting area, and fun activities.
>> Jazz Fest

>> Theatre in the Park: Bard on the Beach, TUTS & more!
Khatsahlano Street Party
Saturday July 6, 2019, Vancouver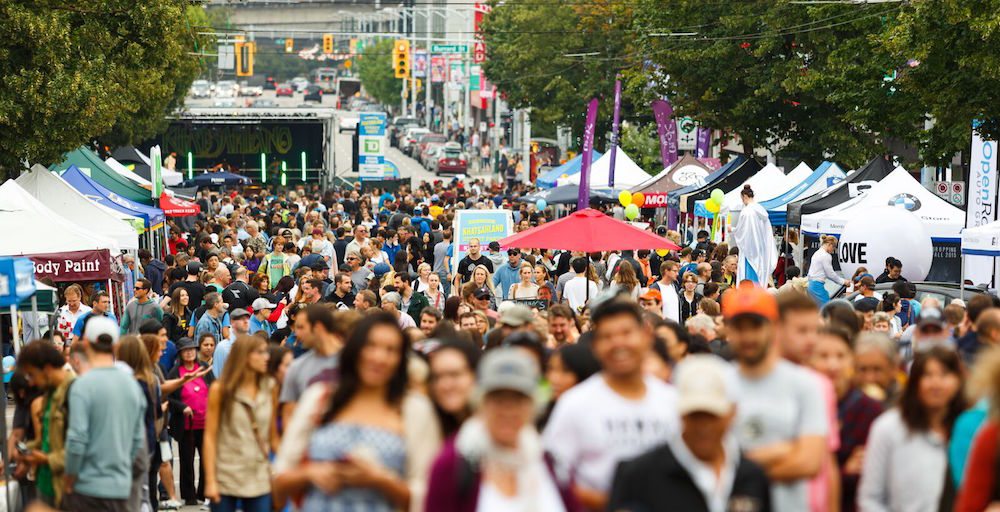 Check out the Kids Zone at this huge street party on W 4th Ave. There's the world's biggest bean bag chair will be there to clamber over, plus performances by Drama Bigs, and Rockin' Robin and the Musical Tree. Story times, birdhouse painting, and the Vancouver Public Library, Canucks and Whitecaps tents will be there too. FREE admission!
Vancouver Folk Fest
July 19-21 2019, Jericho Beach

This three-day fest is casual, fun, and features big names in folk, roots and world music. There's a Little Folks Village for the kids, and the best part? Vancouver Folk Music Festival passes are free for kids 12 years and younger.
Vancouver Island MusicFest
July 12-14 2019, Courtenay
Hop on a ferry and head over for a weekend of roots and world music fun at the Vancouver Island MusicFest. There's on-site camping, food vendors, kids activities, crafts, and eco-education areas. Kids 12 and under get in free! Plus Ry Cooder and Walk off the Earth!
>> Vancouver Island Music Fest
Fusion Festival
July 20, 21 2019 Surrey
This vibrant two-day festival celebrates the Lower Mainland's rich multicultural diversity with over 50 recording artists and performers from around the world. Families will love the live entertainment, food pavilions, bouncy castles, and more. Admission is free.
Heather Maxwell Hall
Heather Maxwell Hall is a Vancouver-born-and-raised writer and journalism school grad who loves the arts, her little family, and the Pacific Northwest. She cultivates good vibes by going on long walks, taking pictures, and discovering new things.