Doors Open Vancouver: Look Inside the City's Most Iconic Buildings
Ever wondered what's inside some of the city's most iconic and popular buildings? This weekend you'll get a chance to find out. The first ever Doors Open Vancouver, happening from 10:00am-5:00pm on Saturday, October 4, 2014, invites the public to take a behind-the-scenes look at more than 20 local buildings.
Connect with the Work of the City
Sadhu Johnston, Deputy City Manager says, "Doors Open is a chance for people to connect with the important and interesting work that is done all over the city. We hope it helps everyone feel more connected to the work the City does, while also having a great day out."
Doors Open Vancouver is happening in three walkable groups, clustered in three neighbourhoods: around City Hall, in the False Creek Flats and downtown. Throughout the day you'll enjoy free access to the buildings. You can experience Vancouver's architectural, engineering and cultural heritage, while also learning about civic services. Many of these buildings will also provide great learning opportunities for kids who want to know more about the police, fire and rescue services, animals and more.
Visit Theatres, Horses, Firefighters and More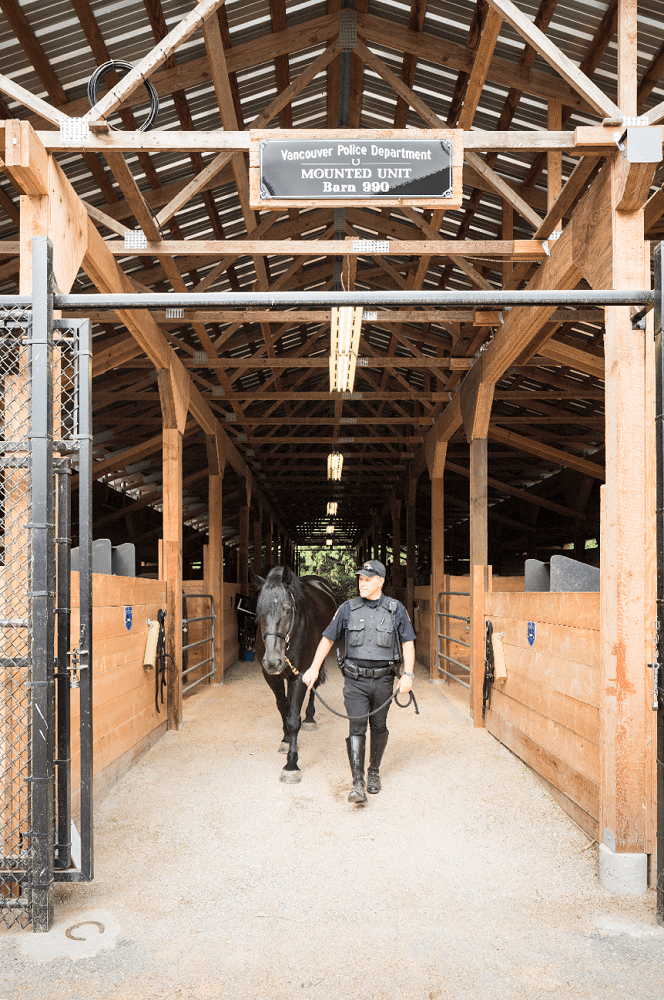 Doors Open events are hosted in cities around the world, including London, New York and Toronto. This unique experience connects residents with the buildings they know, giving them a look into the activities that normally take place behind the scenes. Doors Open Vancouver was identified by the Engaged City Task Force as a quick start action. It has been organized in partnership with the Urbanarium, Tourism Vancouver, Vancouver Public Space Network, Vancouver Heritage Foundation and Cascadia Green Building Council.
Some of the buildings that will be open during Doors Open Vancouver include The Orpheum and Queen Elizabeth Theatre, the Vancouver Police Department Mounted Unit and Vancouver Police Department Tactical Training Centre, False Creek Energy Centre, Vancouver Fire and Rescue Training Centre, Vancouver Animal Control Shelter, and (of course) City Hall. There are a whole lot more too, so be sure to visit the site for a full list. Also note that not every venue is open for the entire day, and tour hours vary, so be sure to check before you go.
Doors Open Vancouver
doorsopenvan.ca | Twitter | Facebook
*Photo credit – Lucas Finlay
Amber Strocel
Amber Strocel is a writer, aspiring math teacher, suburbanite, wife and mom of two. She believes in the power of the Internet to connect people, and she believes that numbers are the poetry of the universe. You can often find her knitting, sewing, volunteering, working in her garden, and sneaking chocolate when no one's looking. She blogs at Strocel.com and shares her photos on Instagram as @AmberStrocel.