Because creating memorable firsts with baby is oh-so important, here are a few special places to make sure those firsts hit the mark.
Sparky's has four locations, incredibly friendly staff and super cool car chairs to sit in. Our baby's first cut here was fantastic. As I scrambled to pick up a snippet of her hair for her baby book, I turned to see the staff had already preserved a piece in a laminated card with the date on it.
123 Carrie Cates Ct, Lonsdale Quay, North Vancouver
Top Ten places to go for kids haircuts in Vancouver's Lower Mainland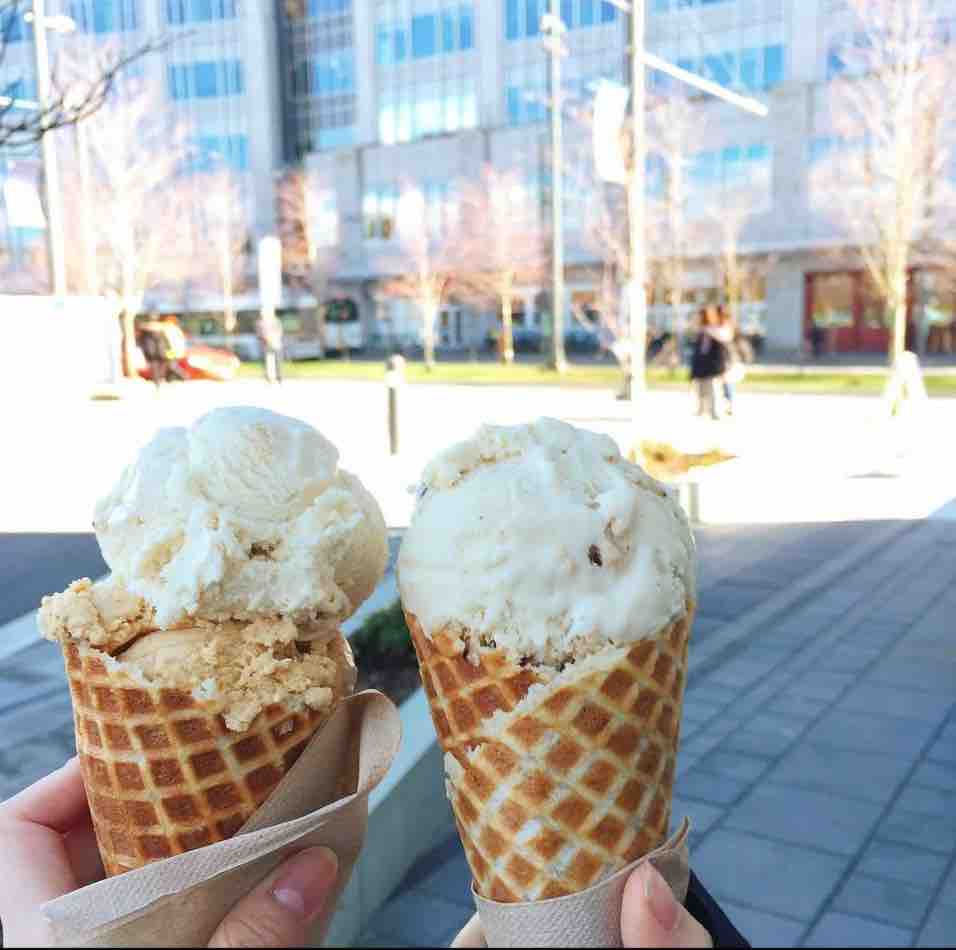 Watch your baby's eyes light up after a spoonful of ice cream at Rain or Shine. Here you'll make tough decisions with a number of unique and seasonal flavours, all of which are made right in-house. Locations are within walking distance to local parks in case you want to take a pint to go for some seconds on the swings.
1926 West 4th Ave & 3382 Cambie St, Vancouver
It's hard to beat the iconic Kidsbooks when it comes to selection and all round excellent kid friendly vibe. This is the place to find keepsake stories to save for years to come. Tons of classics you would expect and new and upcoming authors, as well as educational and scholastic materials. If you're not sure where to start, the staff here is more than happy to help.
>> Five local indie book stores
3083 West Broadway, Vancouver & Edgmont Village in North Vancouver
If it were still trendy to bronze baby shoes, you wouldn't do it with a pair from this place; they're way too cute. Pebbles offers baby gear for ages 0 to 6, and carries popular brands as well as independent designers. Prices are reasonable, and if you're on the lookout for some Baby Bogs rainboots, look no further.
Edgemont Village, 3114 Highland Boulevard, North Vancouver
Angela Robertson
Angela Robertson is a writer, mother of two and classic rock aficionado. She spends way too much money on sour keys, and when she's not spinning her records for her kids, she's blogging about them at Rock 'n' Rattle.