Easy ways to get way more fruit and veggies into your kids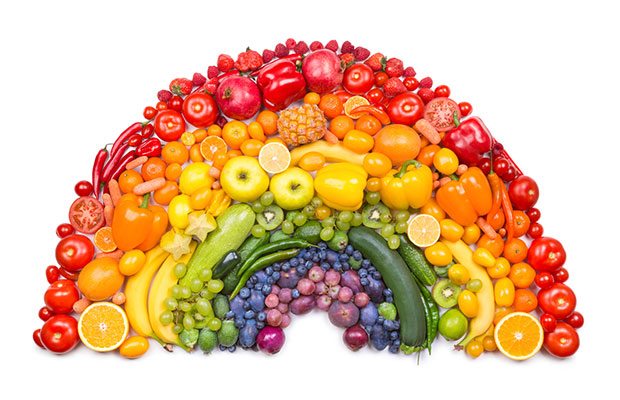 Most of us had an awesome summer packed with relaxation, BBQs, ice cream, and road trips filled with indulgences like pop and candy. Now that we're back into the school and work routine, it's time to refocus on a healthier routine. The challenge now is how do we get adequate daily doses of fruit and vegetables into our kiddos?
Here are some simple, delish ways to get some more nutritious choices back into our daily routine. Pop these in lunch bags or use them as after-school sustenance.
Veggie slices ready to go in the fridge
Pre-slice a ton of carrots, cucumbers, peppers and other veg and put them in a sealed glass container in the fridge so they are ready to go for quick snacks anytime. Serve 'em up with hummus or other healthy dips and your kids will love it.
Homemade smoothies
Ok, this one's super easy and kids <3 them. Load up your blender with some fresh spinach, frozen pineapple or berries, shredded coconut, banana, milk or substitue, and some Greek yogurt, and blend it up for smoothies PACKED with vitamins and nutrients (and you don't even have to mention the veggies part).
Fresh juices made with veggies and fruit
One of the easiest (and tastiest) ways to up your family's fruit and veg intake is to give them a daily juice jam-packed with both. Happy Planet's new all-natural Daily Squeeze Fruit + Veg juices are a quick and delicious way to to give them three servings of fruit and veg, no added sugar, plenty of vitamins, and all-fresh ingredients. Yum.
This post was sponsored by Happy Planet
"We started with a farm full of organic carrots, a blender and the dream of the world as a happier place. Today Happy Planet makes smoothies, juices, and fresh soups – all natural and all good. So good, we're Canada's favourite all natural food and juice company. We've made friends across the country a little happier. Next, the world."
Vancouver Mom
Would you like to write for us? We welcome well-written guest submissions with a local interest slant. Share your tips, review local businesses and highlight hot trends for Vancouver moms. Get all the info on our Contributor Page!