Vancouver Mom's Film and Podcast Series: I Create As A Mother, Ep. 2
Watch the entire As A Mother film series.
I Create As A Mother is the second episode in our As A Mother Series, a collection of documentary short films featuring local Vancouver moms and their impact on our community. The film stars Jude Kusnierz, the driving force behind the creation of The Beaumont Studios Artist Society.
Sadly, the arts are one of the industries that was hit the hardest over the past two years. As a result, many creatives have left the field altogether. I Create As A Mother showcases an artist's determination to keep the arts alive. Additionally, it's a powerful account of one mother's unwavering ability to pivot her business during the pandemic. And to continue to give Vancouver's creative scene and local artists' a studio home at the Beaumont Studios Vancouver.
Now Available As A Podcast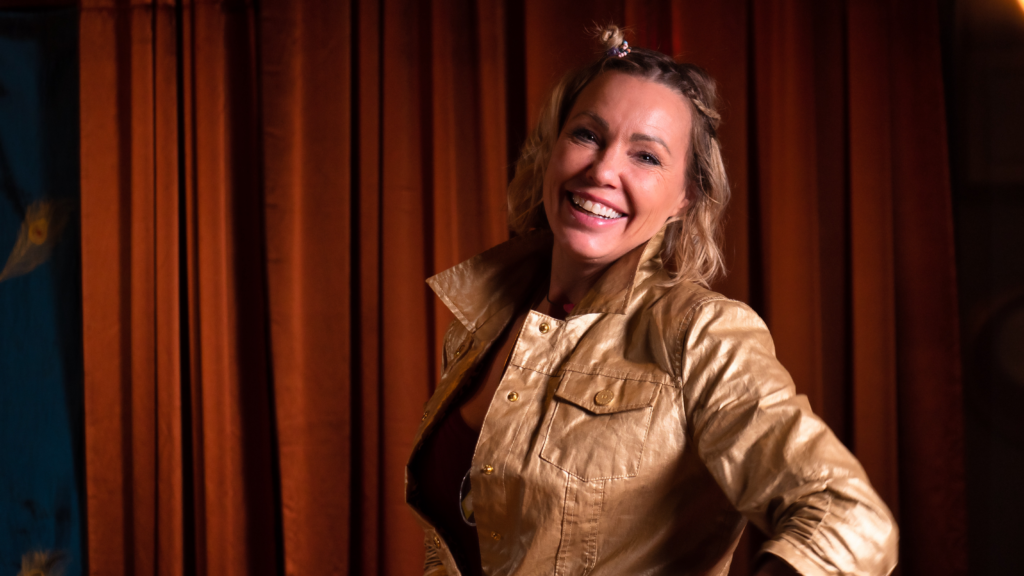 About Jude Kusnierz
Jude is a mother, creator, artist and entrepreneur. She spends much of her personal time being mellow yellow, making art and retreating on weekends to be with family and friends. She has a loyal group of friends and is killing it as she reflects on her life with gratitude. Jude feels blessed both personally and professionally. She is proud to be "raising her daughter on the desk of the Beaumont Studios Vancouver since birth."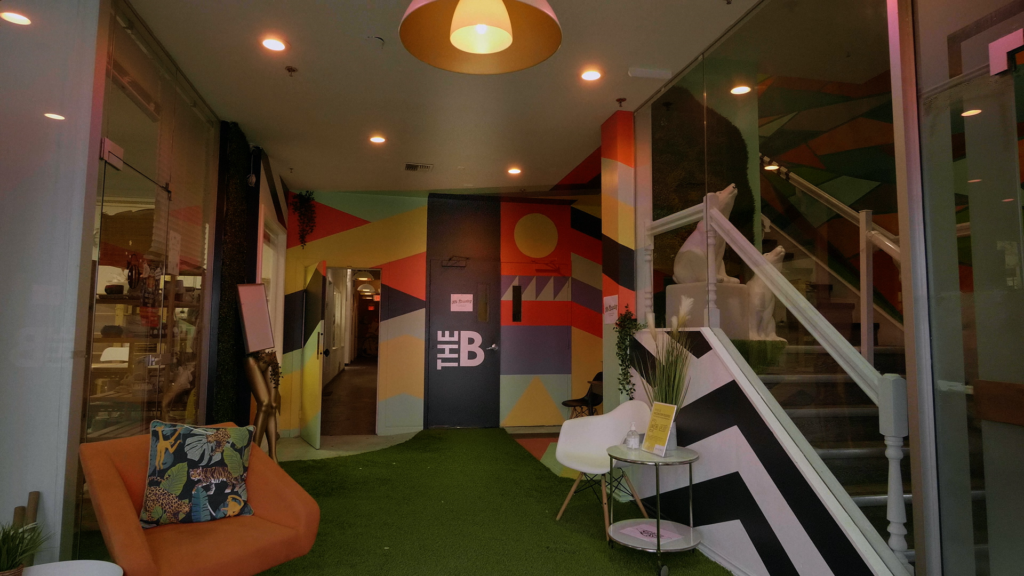 About the Beaumont Studios Vancouver
The Beaumont Studios Vancouver is a multi-dimensional art studio, theatre, boutique and community space supporting Vancouver's creative sector. Since its inception in 2003, it's become a staple for local creatives in Vancouver. Firstly, the popular cohabitated space has opened doors for many local artists. Secondly, it's allowed creatives to share the overhead costs of working in a large studio space. Perhaps most importantly, the Beaumont is a space for artists to create and collaborate together.
On Motherhood with Jude Kusnierz
What's the greatest lesson you've learned from motherhood?
Growing a human being inside of me was one of the most miraculous journeys I've taken and, raising a healthy, happy capable human being is one of the most selfless experiences I can imagine. Motherhood is the most blessed of life experiences, it is my forever, and I am thankful to have been given this opportunity to be this for Lennox.
We have a family motto at our house. It is:
Be kind 
Work hard
Be honest 
Be helpful
And above all have fun!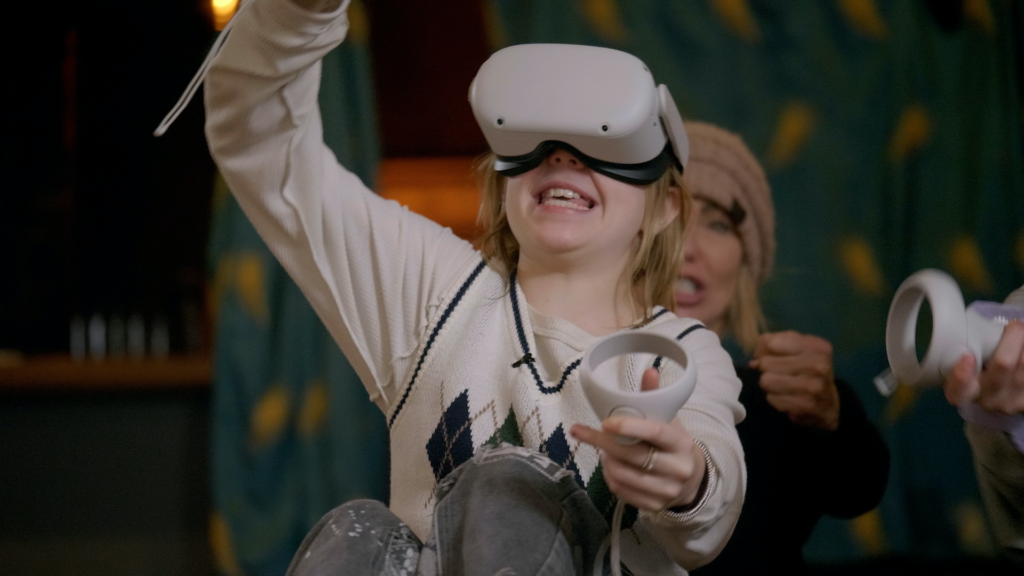 What is your legacy?
The Beaumont Studios.
What are the ways you take care of yourself while caring for so many others?
Hot Yoga, Wine, Friends, Bike Rides, Repeat. (add an occasional remote festival). 
Final Thoughts
I Create As A Mother showcases one mother's drive. It highlights her creative ability to keep the arts and the Beaumont thriving during the pandemic.
Never miss an episode of our As A Mother series when you subscribe to our weekly newsletter.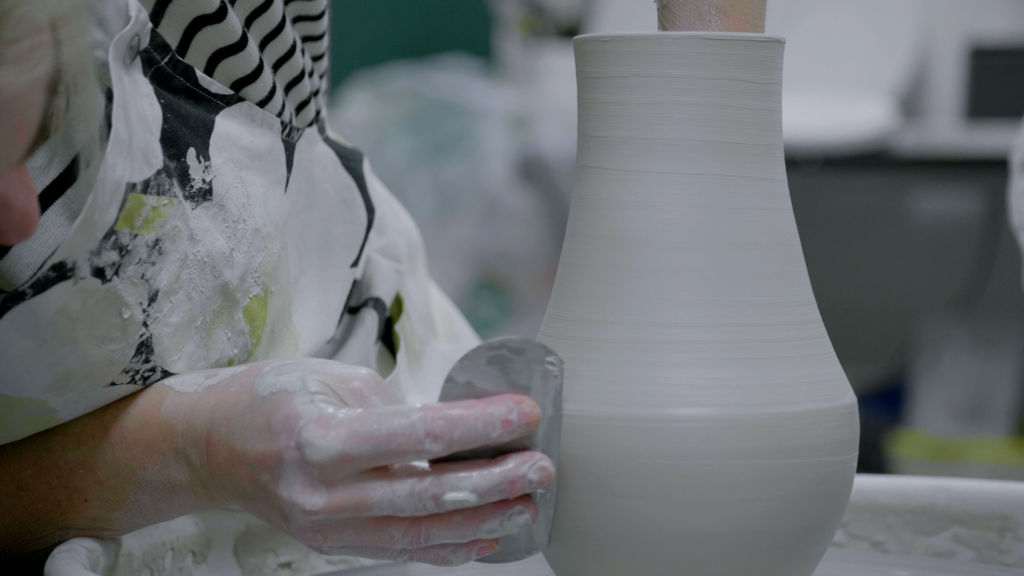 VancouverMom.ca's As A Mother is a digital short film and podcast series partially funded by a Government of Canada Heritage grant which communities through arts and heritage. Finally, All episodes and podcasts are thoughtfully filmed and produced by Kahani Pictures.
Vancouver Mom
Would you like to write for us? We welcome well-written guest submissions with a local interest slant. Share your tips, review local businesses and highlight hot trends for Vancouver moms. Get all the info on our Contributor Page!