VM Voices: We don't need more Lego —Swapping stuff for connection this holiday season
Guest post by Codi Darnell
Tis the season for the question What do your kids want for Christmas? I don't know about you, but the lists started in my house as soon as the first toy catalogues appeared in our mailbox—before we could even say "trick-or-treat.
>> Instilling gratitude this holiday season
And I was all over it because I am a true sucker for the holiday season. I love the lights, traditions, music, decorations, movies, family time and—even though we aren't supposed to admit it—the presents. There, I said it, I love the presents.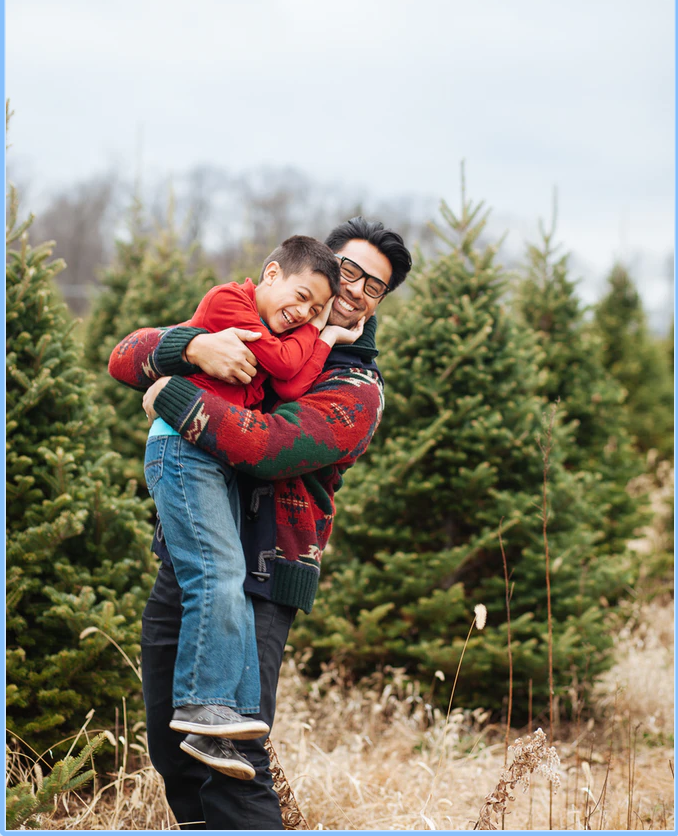 Why? It's about knowing that when they are opened, the recipient believes
that—when I bought it, when I wrapped it, when I signed their name on the tag—I thought of them. And who doesn't like to know they are thought of? I know I can't be the only one who looks forward to the gift side of Christmas.
But I also know I'm not alone when I say I am overwhelmed by all of the stuff that already exists inside our house and that we don't need any more.
So this year, my perspective on gift-giving is shifting and I am determined to limit the stuff and swap it for connection—without losing any of the magic.
Still, from grandparents to aunts, uncles and friends, the question remains:
What do your kids want for Christmas? I know having numerous people wanting to buy gifts for your kids is a good problem to have, but my house can't handle much more Lego. And while everyone is anxious to check off their Christmas shopping lists and show their love with a gift under the tree, the truth is, by Boxing Day, so much of the holiday magic is discarded with the wrapping paper and many of those toys that looked "so cool" in the catalogue end up collecting dust on a shelf when the novelty quickly wears off. But who says the gifts under the tree have to be filled with stuff?
Gift our children with a memory. Give them your time or an experience they can look forward to.
Take them for a date at Starbucks and wander around a bookstore. Go to a movie or a local theatre production. Give them tickets to a sporting event or take them out for lunch. Have a movie and game night. Take them skating. Gift them the opportunity to try skiing.
Wrap up a moment, put it under the tree and give the gift of connection or experience—something worth remembering.
The wants won't entirely disappear from our children's lists but they don't have to overflow with them. The value of your time—your attention—or a new experience is so much higher than anything you could buy. Not to mention, when your gift is a date marked off in next year's calendar—a date reserved especially for them—you keep the magic going far beyond December 25th. And, really, what's better than a little Christmas magic throughout the entire year.
Guest post by Codi Darnell, a mom of three and the creative mind behind Help Codi Heal. She was the 2018 VM Top 30 Blogger and can also be found on Instagram.
Have an opinion? A story to tell?
Something you'd like to get off your chest?
Vancouver Mom
Would you like to write for us? We welcome well-written guest submissions with a local interest slant. Share your tips, review local businesses and highlight hot trends for Vancouver moms. Get all the info on our Contributor Page!