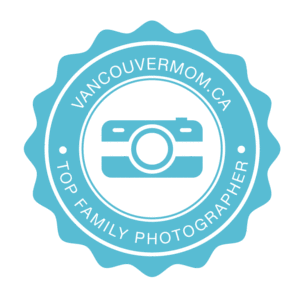 Our Top Newborn, Family and Portrait Photographers in Vancouver list highlights photographers who demonstrate a high calibre of professionalism and talent and specialize in maternity, newborn or family photography.
We connected with Laura-Lee Gerwing AKA LL about her family photography work.
Top Family Photographers, a Q&A with My City Photos
Tell us a bit about your photography business
With just a camera and a laptop in hand and no formal training, I built my photography business through dedication and determination over the past 10 years. 
I'm so grateful for my journey as I would not be one of Vancouver's leading Family Photographers without the choices I have made and the lessons I have learned! 
What should clients expect when working with you?
When working with me you can expect your experience to be like hanging out with a friend. One that likes to direct, be super picky about details, be creative, laugh and talk and make a fool of herself in any way needed to make your kids smile. 
3. Why (or how) did you get into photography?
I come from a bit of an older generation (I'm 41) and when I was trying to figure out what to do with my life professionally I never in a million years thought my hobby of photography was the answer.  Being a professional 'creative' was something not encouraged or that common when I was in school. But in Nov 2009, my sister in law said 'Hey, you should do one of those Groupon things!' I threw caution to the wind and that Groupon made me $9,000 in one day. I quit my serving job that week and decided to give photography everything I had and I never looked back. The next 5 years were some of the hardest and most rewarding years of my life to date. 
4. How would you describe your photographic style?
I use the word 'variation' a lot when talking about my photography. Because I am self taught, I have tried a lot of different styles of photography over the years and I have naturally created a bit of a hybrid mish mash style of my own that sets me apart from others. I love to take candid and lifestyle shots but I also love a good smiley looking at the camera photo. Overall I would say my photos capture a family in a variation of moods that range from fun, warm, energetic, real and loving! 
The other day I was called a 'Magical Human Unicorn' haha and that by far was the BEST compliment I have ever received … I have a way with kids and because of my experience I am able to document with my camera the realness of those kids and their families. From the smiles to the tears I love to photograph it all! Check out my reviews to see for yourself! 

LL, My City Photos
5. Can you share a few a quick tips on how to prepare your kids for a photo shoot?
Number one tip – Stay positive. If you talk to them like it's going to be a 'chore' to have photos done then that is what they will expect it to be. Having family photos should be a fun experience for everyone so keep that positive energy going from the start and your kids (and partner) will follow your lead! 
My number two tip – Do you. From location of your session to what you wear to what you do in front of the camera. Just do YOU as a family! Photography documents your family NOW. So who are you? What do you love to do together? Do that!! 
See Also
6. What is the best part about being a Family Photographer?
That's easy, making kids smile. Nothing better! 
This post is sponsored by My City Photos
You want your family documented with beautiful photography. Let me be the one to do it. Authentically.
Documenting your life adventures one pic at a time!
Book an appointment: www.mycityphotos.com
Vancouver Mom
Would you like to write for us? We welcome well-written guest submissions with a local interest slant. Share your tips, review local businesses and highlight hot trends for Vancouver moms. Get all the info on our Contributor Page!