VM Picks: Top Vancouver Family Dentists, Tot2Teen Dental
Looking for a family dentist that really knows kids? One that keeps them calm, happy and looking forward to a visit to the dentist? Well our VM Picks: Top Vancouver Family Dentists list features family, pediatric and orthodontic dentists that cater to families and children. We connected with Dr. Anita Gartner, pediatric dentist and owner of Tot2Teen about her kid-friendly dental practice.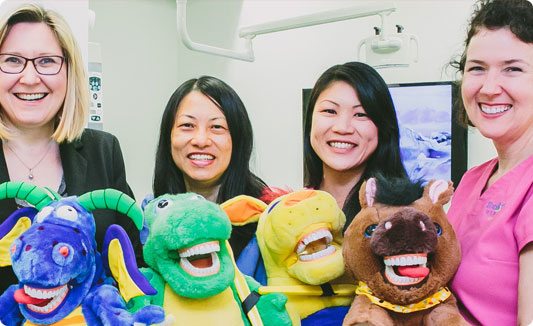 What makes our practice unique?
We are about relationships!  We are interested in forming a relationship with our patients and families and our community.  We promote oral health care and offer individualized plans to suite your family values while offering the best care possible to all.  In addition to preventative services and behavioral guidance we offer oral and IV sedation as well as general anesthesia services.  Sometimes the delivery of dental care is difficult for children to tolerate.  By offering options, it is our desire to make the intolerable more tolerable.  We are committed to giving back to the community by visiting day cares, schools, adopting Syrian refugee families, participating in community events (like Family Health Expo,  Sunrise Summer Kickoff, Bellies to Babies) and making a contribution yearly to the Kids Up Front Foundation.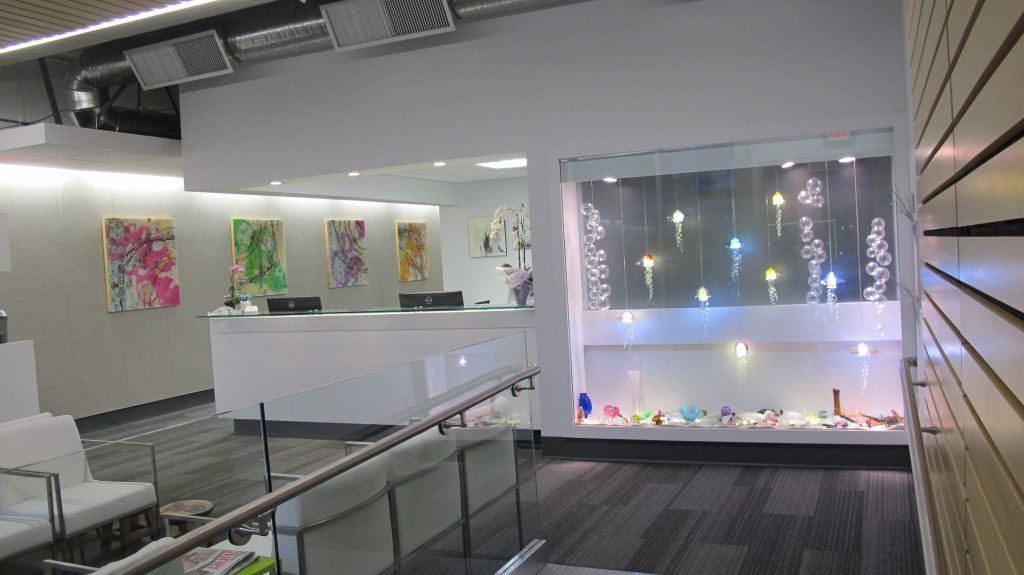 What drew you to working with kids and families?
It is the highest form of a compliment when a parent entrusts their child's care to you – we all whether it be our receptionist, our assistant or our dentist do not take this for granted.  On a personal note I never expected to work with kids.  My sister was born with a congenital disease – which sensitized me to the cries of a child.  Yet in dental school I was attracted to the challenges and joys of working with children.  I can not image working in any other area.  I enjoy making a connection with children and watching them grow and mature with the passing of time.  Dentistry is not always fun and we hope to make the hard tasks much more tolerable by being honest and offering choices.
How do you keep nervous kids calm and focuses during their dental visit?
Every child is unique in personality, temperament and environment/parenting styles.  Some children adapt easily while others need time and multiple exposures.  We offer formal desensitization sessions for the shy or special needs child and encourage parents to just drop in for a visit, enjoy a cup of coffee and allow their child to play in our waiting room.  Often for the young child a lap to lap examination where your child is in your arms is appropriate.  Sometimes crying is a method of coping.  We will take your lead – cleanings are not always as necessary as a complete examination.  Early visits allow us us to be proactive in assessing caries risk, giving age appropriate suggestions and forming a relationship with your family.
What special activities do you have for kids?
We are committed to creating a caring and positive environment for you and your child.  We have a coffee/tea area for parents as well as a children's area with books for your child in our waiting room.  In our clinic  we have a community/information area as well as a white board for the children.
Can you share some quick tips on how to prepare kids for a visit to the dentist?
Children who have never been to the dentist can not be scared of the dentist (unless they have been told stories by friends or siblings). If you have dental phobias be careful not to pass on your fears to your child – children react to your body language, your words and actions.  Although my children are older now, I would give them options on how to get things done not whether or not something was going to get done so your own expectations are important.  You know your child best, if your child needs to know everything or even needs to drop by to say hello before the actual visit please come.  There are great children's books that explain dental visits – we have some in our library area you can read to your child.  On our website we have a simple boardmaker pictorial of what to expect at the dental office which may be helpful for the young or autistic child.  If your child has taste sensitivities you may want to bring their own toothpaste.
Premium Listing
Tot2Teen Website  Facebook
Check out our full VM Picks: Top Vancouver Family Dentists list
Harriet Fancott
Harriet Fancott is the Editor and Social Media Manager for Vancouver Mom. She has over 20 years experience in the arts, tech and mom-based blogging arenas. She lives in East Vancouver with her husband and son where they enjoy exploring all that Vancouver has to offer from festivals and events to playgrounds and beaches to sushi and ice cream (although not together).