7 tips for your child's first visit to the dentist
Is your child ready to visit the dentist? Are you feeling apprehensive on their behalf? There are good reasons to take your child for dental exams as early as possible. In fact, the Canadian Dental Association, recommends bringing your child for their first visit by age one. Bringing them early allows you to see if the cleaning you do at home is working; allows the dentist to see if there are any problems and fix them before they get bigger, and allows your child to learn that dentists aren't scary and are there to help.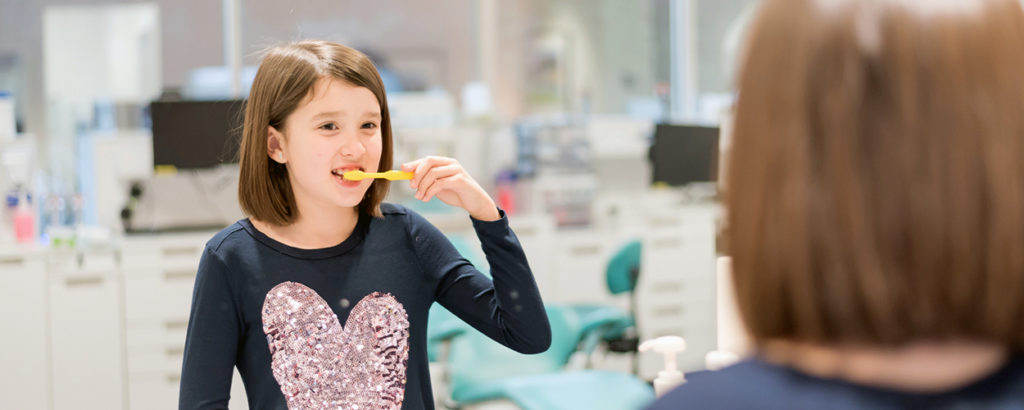 The earlier the better
The earlier you introduce your child to the dentist, the more comfortable they'll be. Most often, an infant or toddler's first dental visit is just a short icebreaker to establish the dentist's office as a safe, friendly location. They'll sit the child in a dental chair, move it up and down, get them to open their mouths, do a very gentle look around, and give them a little toy to take home. Taking the time to do this will make all your subsequent visits much less stressful. In fact, you may find your child excited to go to the dentist!
>> Five reasons to consider a Pediatric Dentist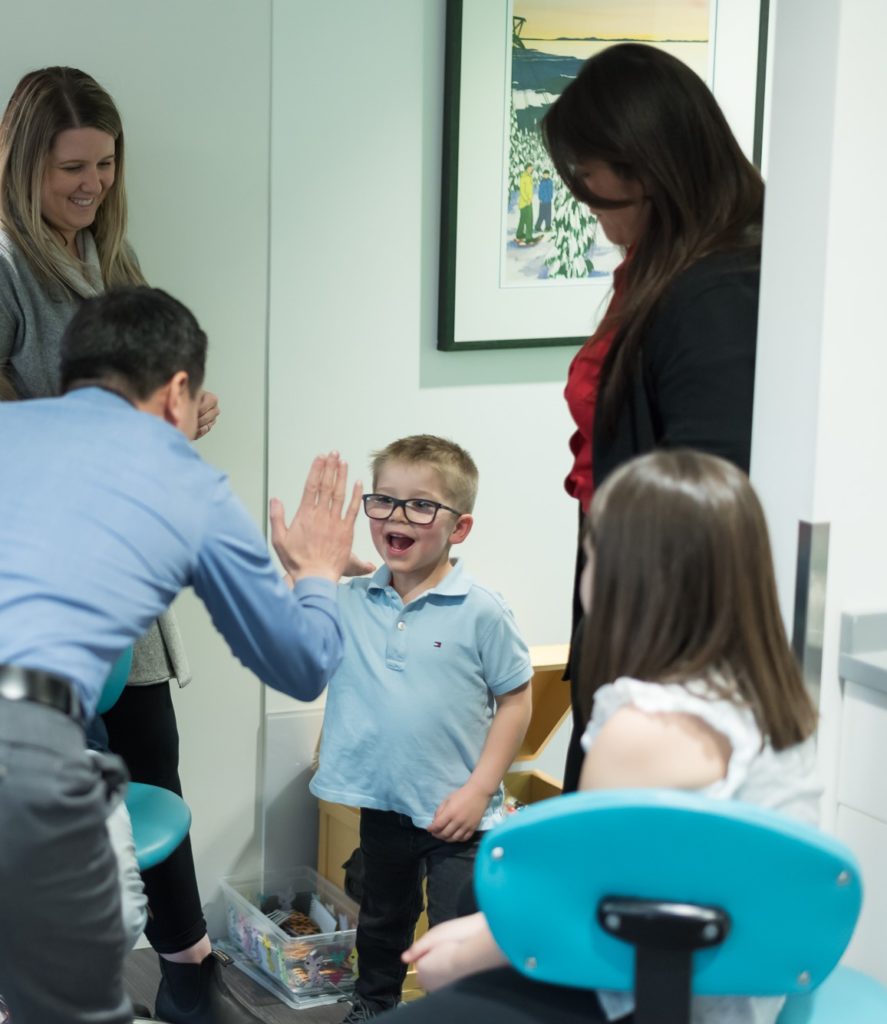 7 ways to help your first visit go smoothly
A few weeks before the appointment, read your children books about going to the dentist. Great books to read are The Berenstain Bears Visit the Dentist, Dora Show Me Your Smile, and Sesame Street – Ready, Set, Brush.
Treat the first visit as a casual sneak preview. The most important part is to make sure that your child is comfortable and understands everything that's happening.
Bring your child to your next cleaning or checkup. If they see you acting calmly in the dentist's chair, they'll learn that there's nothing to fear.
Ask the staff if your child can walk back and quickly take a look around the office. Let them feel involved in the tour and explain what they're seeing to reassure them that this new environment isn't scary at all.
Show them some fun videos or songs related to oral hygiene so that they can get more used the terms and with the idea of the dentist examining their mouth.
Get to the dental office a few minutes earlier, so your child can watch movies, play video games or relax in kid-friendly waiting rooms before going inside. Spending a few extra minutes hanging out in a fun waiting room can be a perfect way to ensure a stress-free introduction.
Parents should schedule an appointment for when their child is well rested—either in the morning or after nap-time. Bring along a favourite toy or blanket to help soothe your child. Many parents also bring their camera to take pictures memorializing this important first visit to the dentist.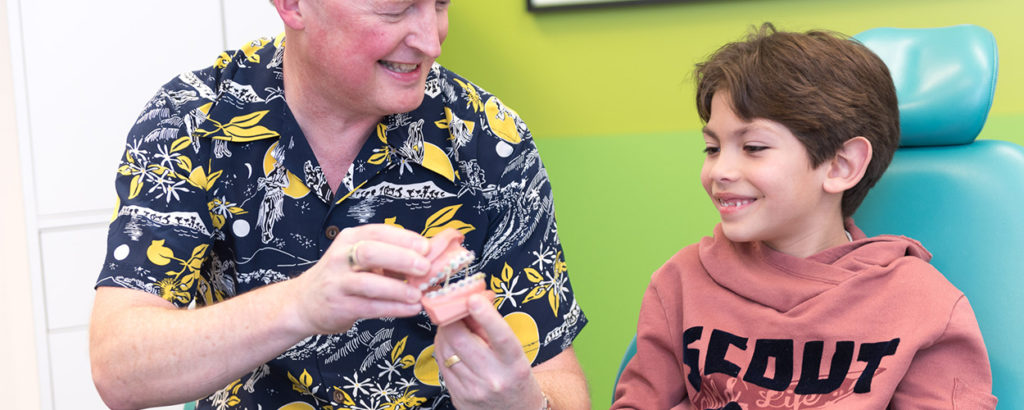 Whether your child is younger or older, relax and make that appointment!
See Also
This post is sponsored by VM Community Builder: PDG Pediatric Dental Group

At PDG Pediatric Dental Group, they provide pediatric dental services for infants, children, and adolescents as well as orthodontic services for children, teenagers, and adults. Their doctors are specially trained to manage children's fears and apprehensions in a positive manner. Four convenient locations: Vancouver, Richmond, Delta/Surrey, Coquitlam.
Harriet Fancott
Harriet Fancott is the Editor and Social Media Manager for Vancouver Mom. She has over 20 years experience in the arts, tech and mom-based blogging arenas. She lives in East Vancouver with her husband and son where they enjoy exploring all that Vancouver has to offer from festivals and events to playgrounds and beaches to sushi and ice cream (although not together).