VM Picks: Top Summer Camps in Metro Vancouver: a Q&A with Free Kick Soccer Camp
Looking for a creative or active summer camp? One that keeps the kids brains and bodies engaged? Well our VM Picks: Top Vancouver Summer Camps list features some of our favourite camps for kids. We connected with soccer Hall of Famer Carrie Serwetnyk about her popular Free Kick Timbits Soccer Camp.
>> Register today at FreeKickFC.com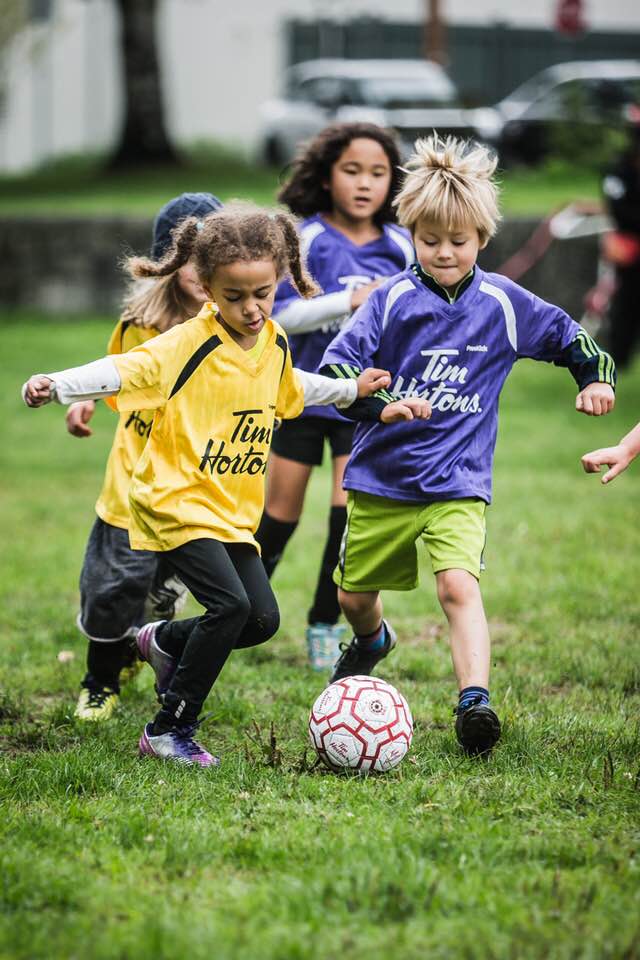 Give us a brief description of your camp.
Free Kick Timbits Soccer Camp is a half-day program for boys and girls ages 6 – 12. Our focus is to celebrate the beautiful game with a variety of dynamic technical and tactical games aimed to ignite active movement and creativity with the ball. Expect Country flags flying in a very organized environment with fun music chiming in the background. All players receive a Timbits Uniform, Soccer Ball, Socks and a Medal. Director Carrie Serwetnyk is a former Canadian National Team Soccer Player and USSF A License Coach.
What people are saying:
Thank you so much for a wonderful soccer camp, and these fab pics! Each day Alexander told me felt so shy and didn't want to stay. But when I picked him up each day, he told me it had been really great and he wanted to come back again!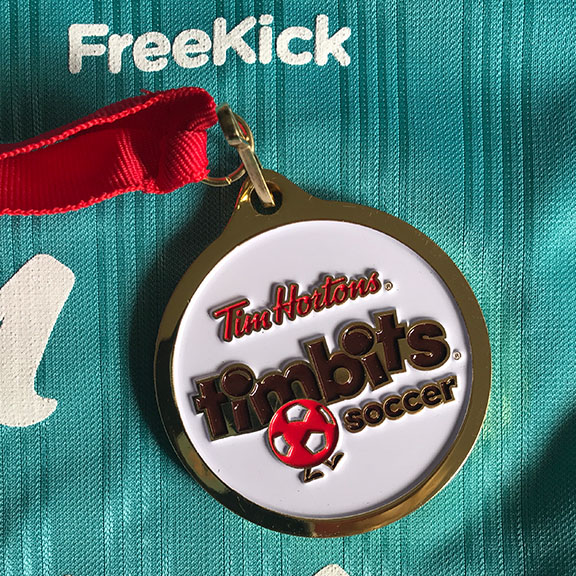 What makes your summer camp unique?
Our camp is a combination of fun, World Cup festivity and expertise. As a former national team hall of fame athlete, I have had the privilege to learn and train in the best environments. There are a lot of subtle things we do that keep players engaged, challenged and excited to improve.
Our goal at Free Kick is that we want players to want to play soccer for a lifetime so a lot of care goes into creating an atmosphere with music and colours that is dynamic and a program where their technical abilities really sharpen. We also play a lot of fun challenging games that keep players intrinsically moving. Essentially they come out feeling like they had a blast – that's the goal. I have been to 10 men's World Cups and 6 Women's World Cups, the love and excitement from these incredible events is reflected in all of our programs.
>> Register today at FreeKickFC.com
What people are saying:
My son Cohen participated in soccer camp this week at Jericho Turf. I just wanted to say thank you to you and your staff for doing a fantastic job this week! Cohen loved it and is now excited for spring soccer league. Your efforts are greatly appreciated!
What are 2 or 3 highlights of your camp, something the kids will talk about long after camp is over?
The kids may not even realize how much their touch on the ball has improved. The ball training is done in such a fun and dynamic way throughout the week that isn't long and boring – everything is a game and players are left motivated and excited to keep playing. They will be energized to start up again as soon as they can.
What will kids learn at your camp?
Everything. We focus on skill development and active movement on and off the ball. They are with an expert coach so the environment is constantly adapting to the needs and levels of the group.
What people are saying:
Thank you Carrie, I am always telling other parents, this is the best program in town! We can't wait to start up again.
This post is sponsored by Free Kick
Free Kick's National 'A' License director is Carrie Serwetnyk, a former Canadian National Team member and first woman in the Canadian Soccer Hall of Fame.  Their goal is to create a fun and dynamic atmosphere to promote soccer as a lifetime sport for all participants. Register today at FreeKickFC.com
Vancouver Mom
Would you like to write for us? We welcome well-written guest submissions with a local interest slant. Share your tips, review local businesses and highlight hot trends for Vancouver moms. Get all the info on our Contributor Page!