Swing Into Adventure: 11 Mini Golf Spots in Metro Vancouver
Looking for a swinging good time with your little putters? Look no further! Vancouvermom.ca has uncovered the top 10 miniature golf spots in Metro Vancouver that are sure to put a smile on your family's faces. Grab your putters, gather the gang, and let's dive into the mini golf adventure!
11 must-visit Mini Golf spots in Metro Vancouver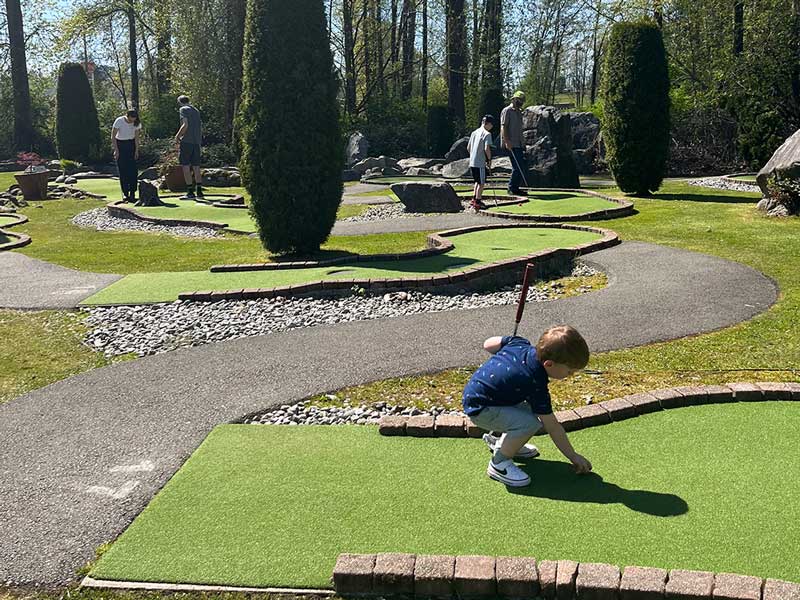 Embark on an enchanted mini golf journey at Seymour Creek Golf Centre. This family-friendly gem boasts a beautifully landscaped course, complete with cascading waterfalls and charming bridges.

Location: 315 Seymour Blvd, North Vancouver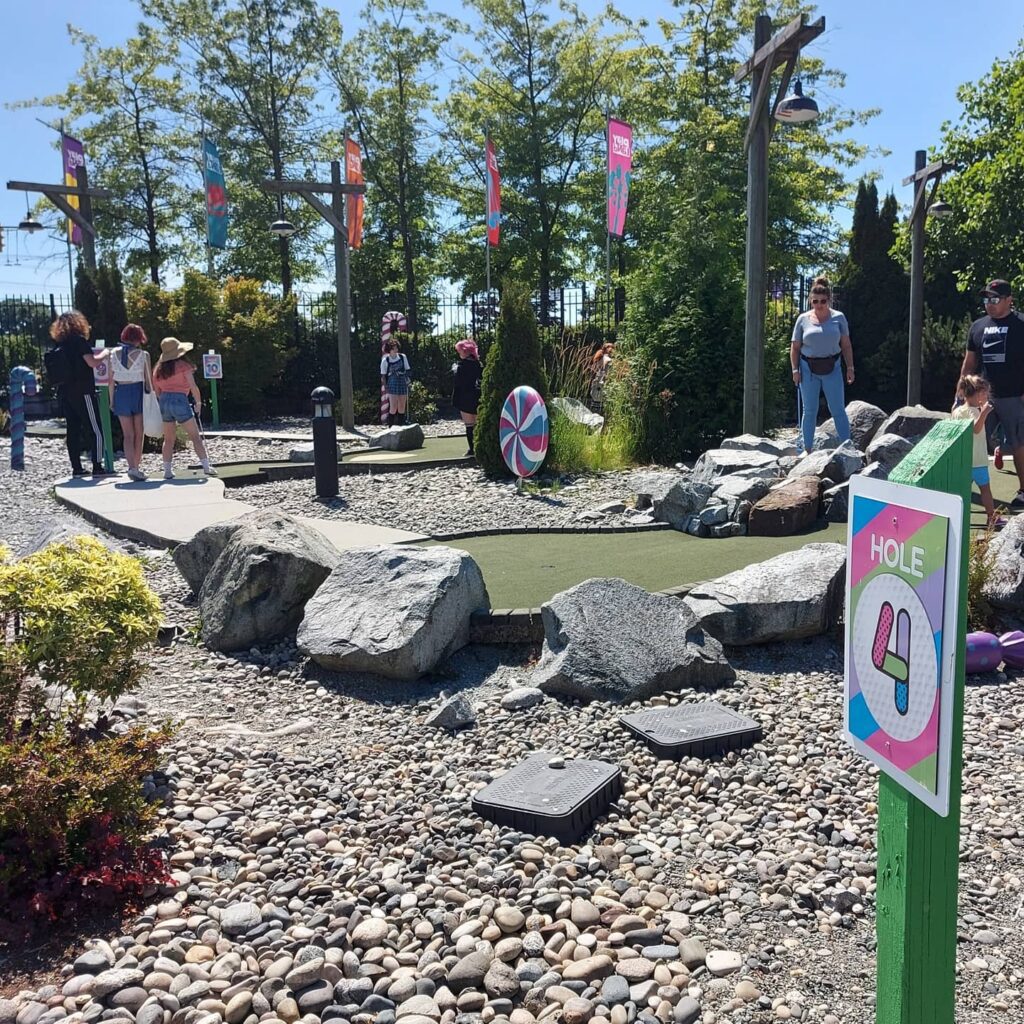 Indulge in sugary fun at Sweet Escape Mini Golf, Playland's mouthwatering attraction! Tee up amidst giant lollipops and candy canes, included with every Playland admission.

Location: 2901 E Hastings St, Vancouver, BC 

We got you covered on your summer bucket list >> READ MORE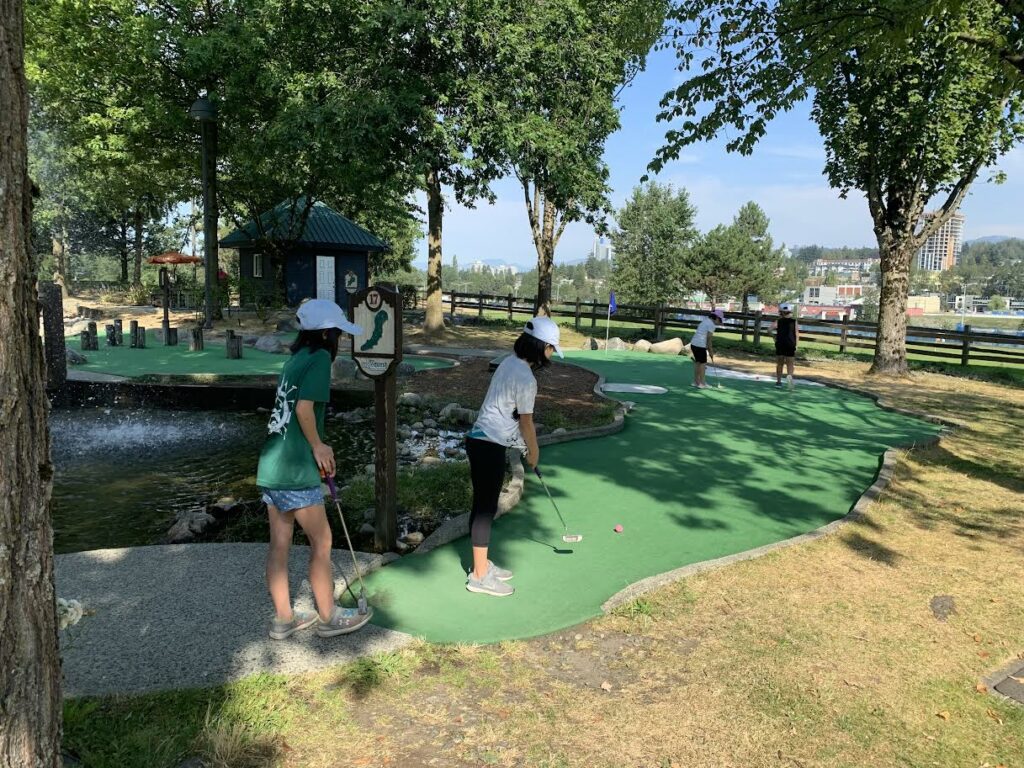 Tee up for family fun at Eaglequest Golf Coquitlam! This mini golf course offers a picturesque setting with lush greenery and challenging obstacles. Whether you're a golf pro or a first-timer, this course is sure to be a hit for everyone.

Location: 1001 United Blvd, Coquitlam, BC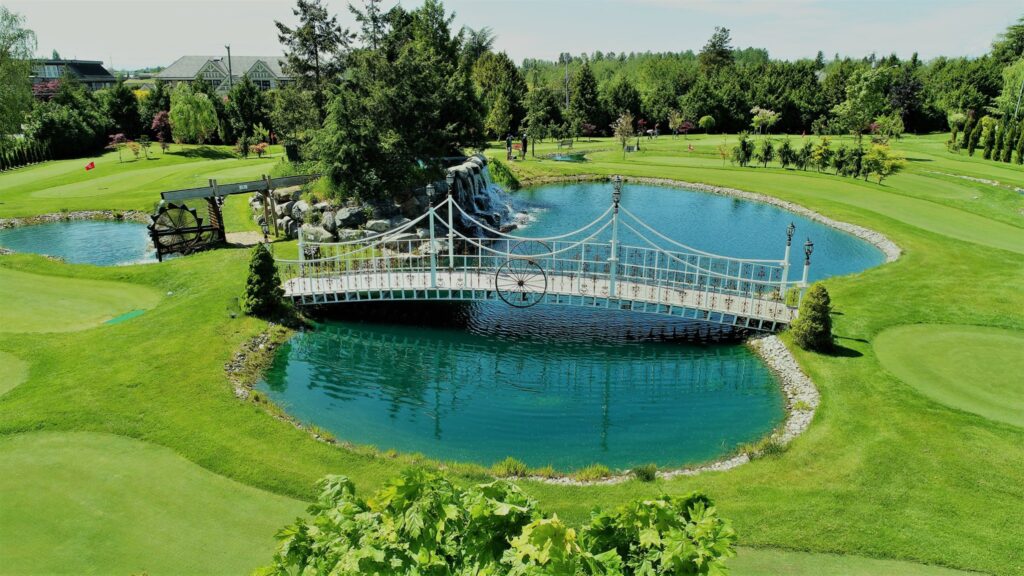 Calling all adventurers! Venture into the untamed wilds of Savage Creek Golf Course in Richmond. This thrilling mini golf course, is surrounded by captivating scenery and playful wildlife-themed holes. It's a safari of fun for the whole family!

Location: 7388 No 6 Rd, Richmond, BC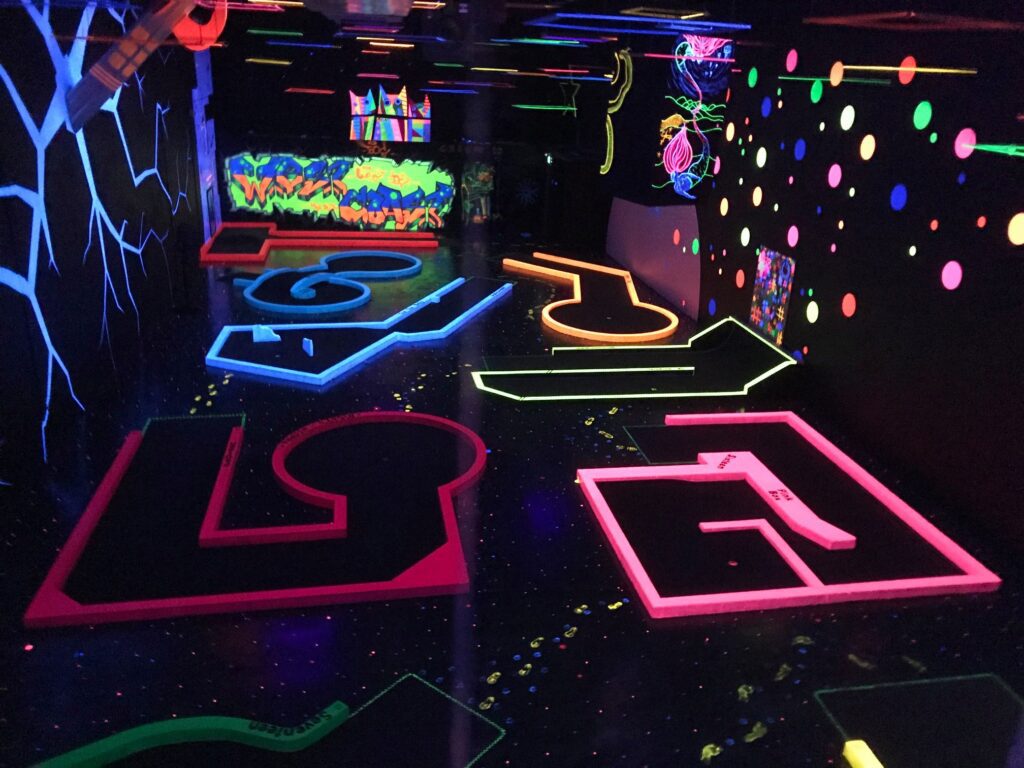 Experience the magic of indoor mini putt with a twist! Our split 18-hole course, divided by light and black light, is inspired by art and like nothing you've played before. Perfect for parties, corporate functions, or fun with friends and loved ones.
Location:  7391 Elmbridge Way, Richmond, BC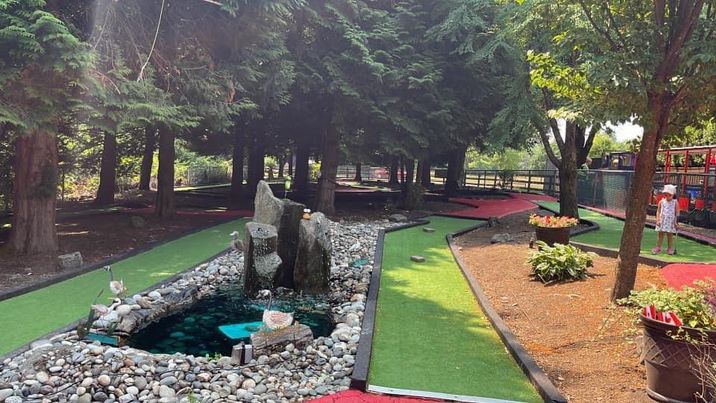 All aboard the fun train! At Bear Creek Park, located at [Address], you can enjoy not only a delightful mini golf course but also a charming miniature train ride. The kids will be thrilled with this two-in-one adventure, making it a must-visit spot for families.

Location:  13750 88 Ave, Surrey, BC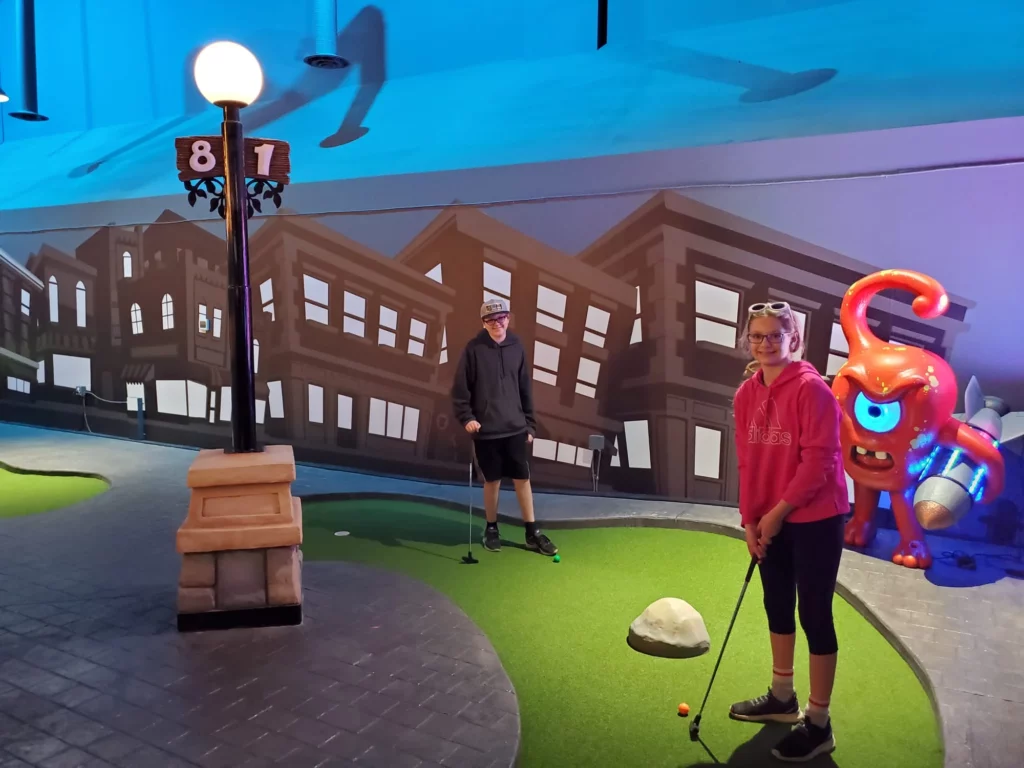 Step into a world of endless fun at Central City Fun Park, where indoor entertainment reigns supreme! Their thrilling 9-hole mini golf course is just the beginning of an action-packed adventure that will keep you and your family entertained for hours. They also have bowling, arcade and roller skating.

Location: 11125 124 St, Surrey, BC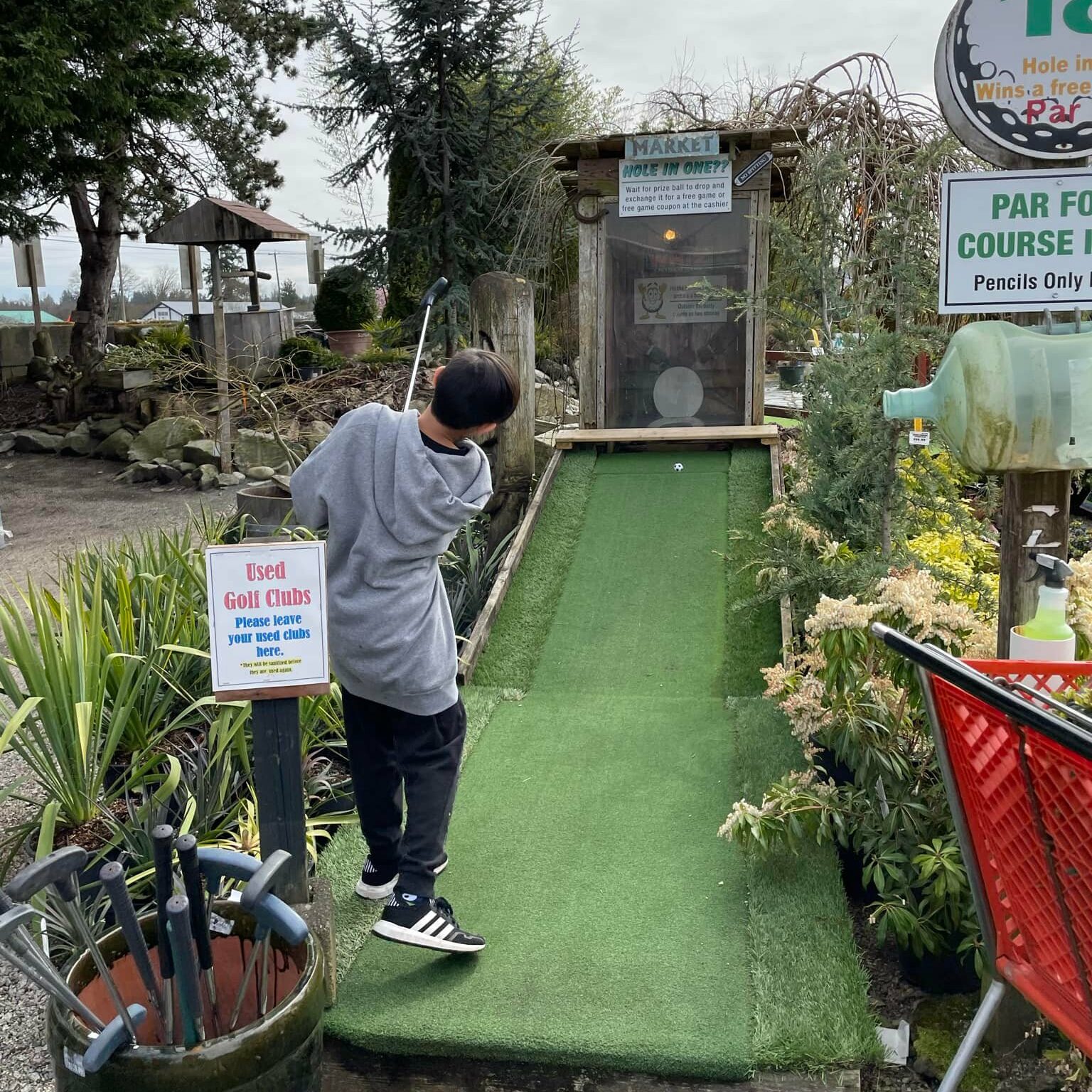 If you're looking for a delightful family adventure, Art Knapp's Surrey Garden Centre has you covered! Nestled amidst the scenic beauty of perennials, herbs, trees, and lush plants, their entertaining 18-hole mini golf course offers a picturesque and joy-filled golfing experience.

Location: 4391 King George Blvd, Surrey, BC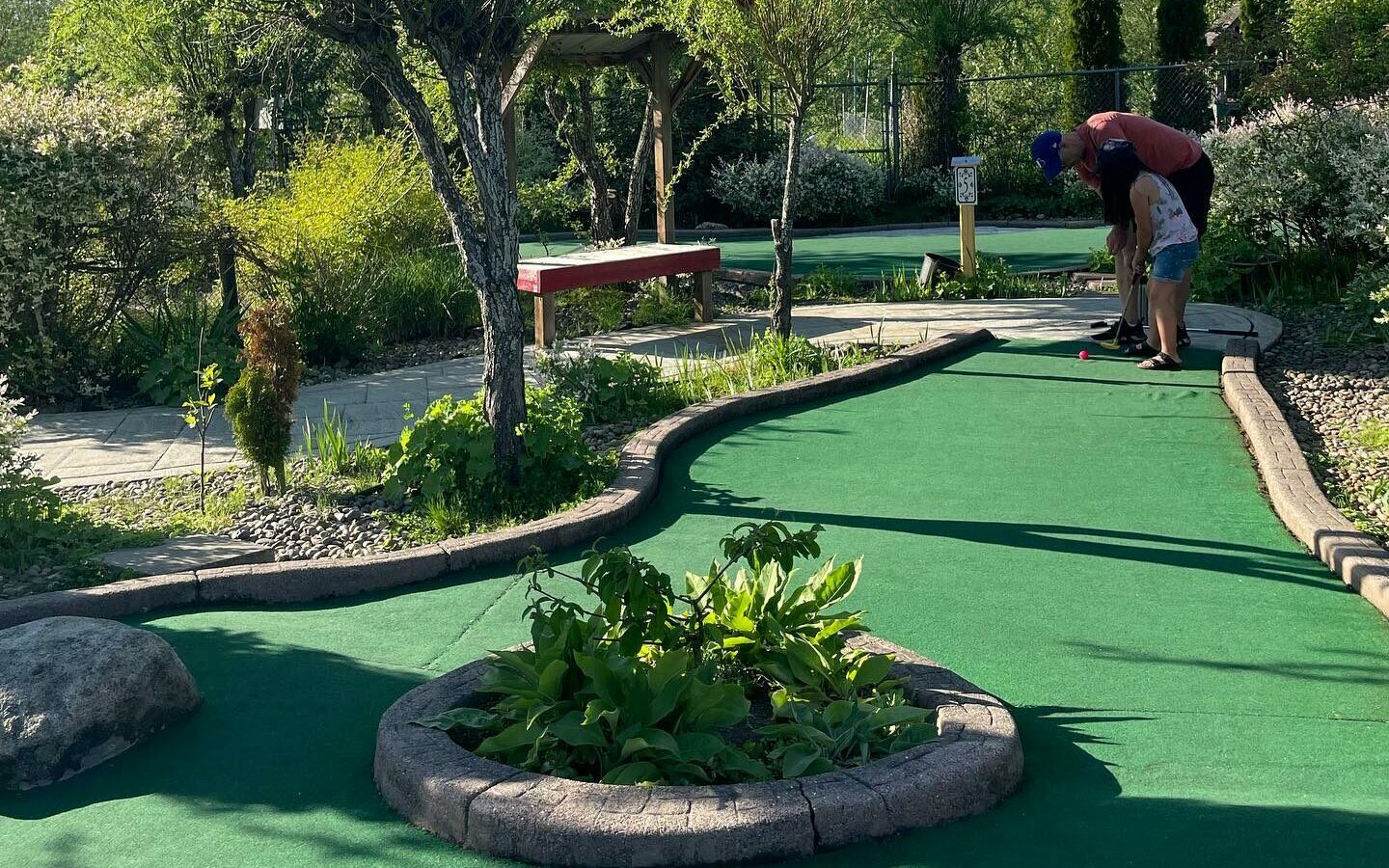 Calling all golf enthusiasts! Hi-Knoll Driving Range & Mini Golf at [Address] offers an engaging mini golf course alongside their driving range. Perfect your swing while the little ones conquer the mini greens—it's a win-win for the whole family!
Location: 4955 192 St, Surrey, BC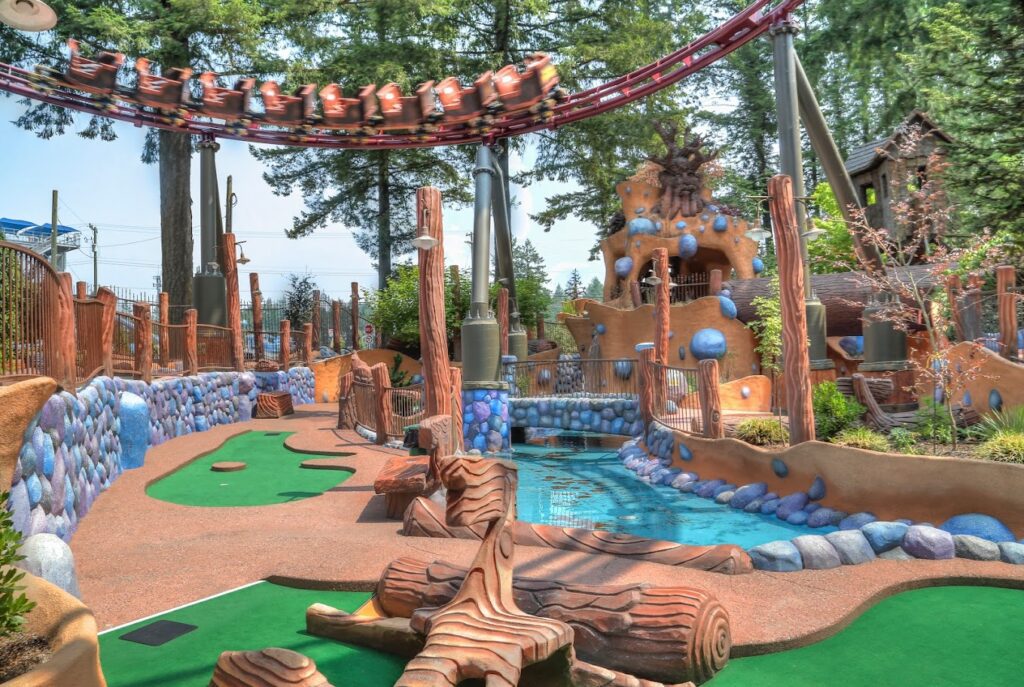 Discover the outrageous fun of Giggle Ridge, an imaginative cartoon mountain lumber camp-inspired mini golf course at Cultus Lake Adventure Park. Included in the admission, enjoy unlimited rounds of mini golf and explore a day filled with thrilling rides and attractions.

Location:  3993 Sunnyside Blvd, Cultus Lake, BC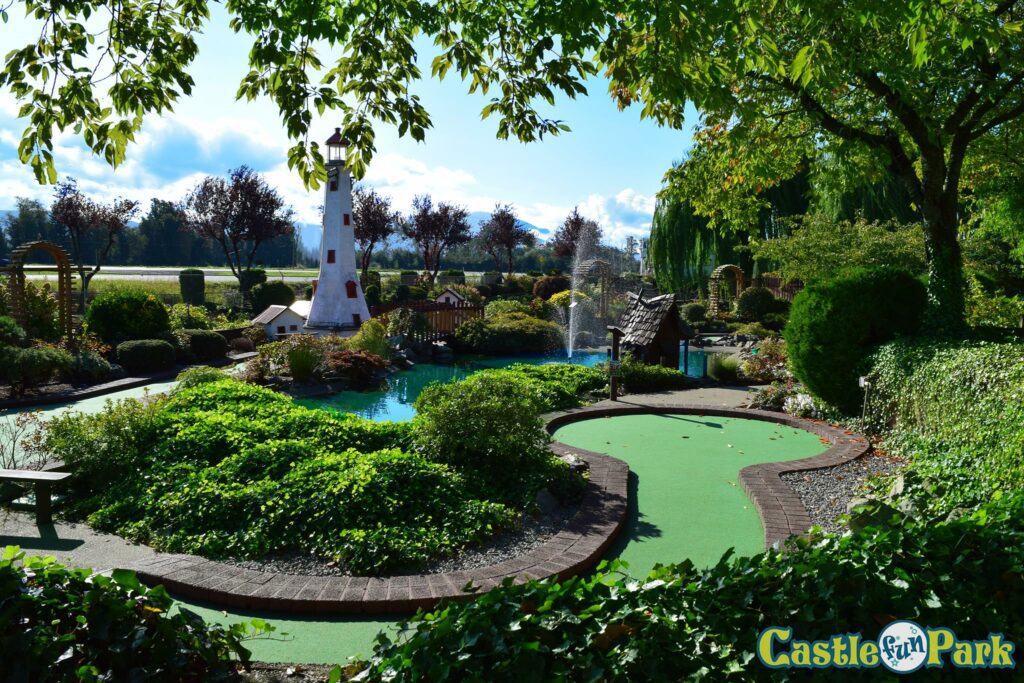 Step into a realm of medieval wonder and golfing excitement at Castle Fun Park Mini Golf in Abbotsford! Tee up amidst regal castles and lush landscapes, conquering 18 enchanting holes full of surprises.
Location: 36165 N Parallel Rd, Abbotsford, BC

There you have it, the top 11 miniature golf spots in Metro Vancouver. So grab your golf clubs and the whole family, and head out to these fantastic courses for some unforgettable fun! Make sure to tag Vancouver Mom to be featured on our social media accounts.
Vancouver Mom
Would you like to write for us? We welcome well-written guest submissions with a local interest slant. Share your tips, review local businesses and highlight hot trends for Vancouver moms. Get all the info on our Contributor Page!