Windsure Adventure Watersports is the most fun your kids will have this summer. Hanging beachside while learning skills like windsurfing, stand-up paddleboarding, and skimboarding makes it an excellent camp for water lovers and beach seekers. Camps are for ages 7-15 yrs, so if you're looking for a camp for your teen, you've found it. Classes take place at Jericho Beach, a day at the beach with our city as the backdrop, what camp could have better views!
>> View the complete list of 2022 Summer Camps!
Give us a Brief Description of Your Camp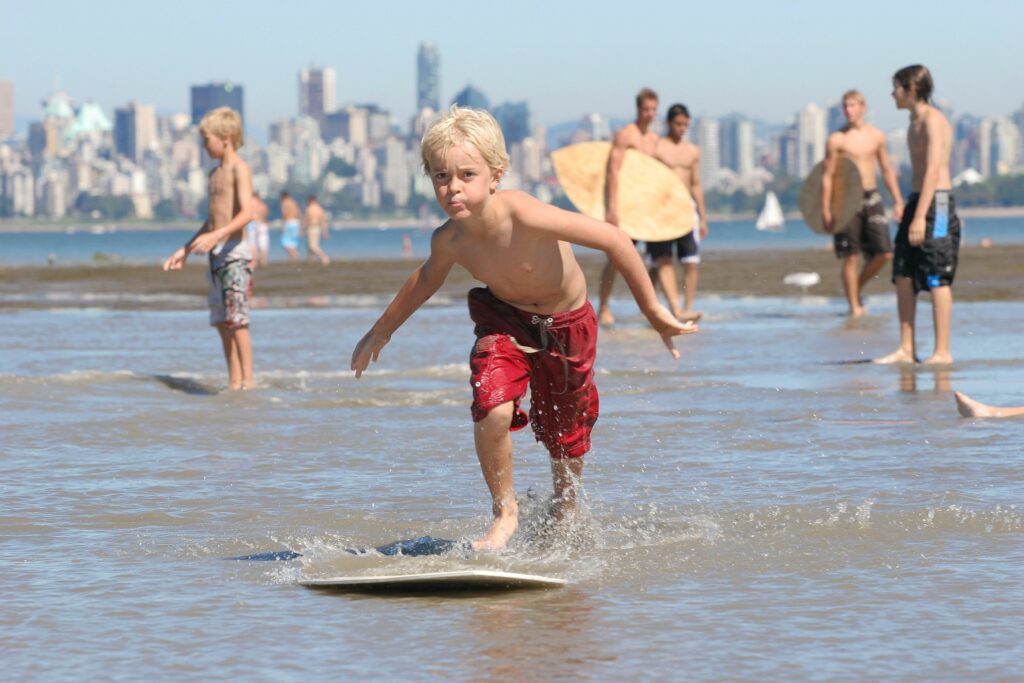 After operating our camps for over 20 years, there's a reason kids keep coming back. Choose full-day and half-day outdoor camps for ages 7 to 15 yrs. Running all summer long at beautiful Jericho Beach in Vancouver, kids jump at the opportunity to learn new skills (or improve old ones!). Kids spend their days on the water windsurfing, stand-up paddleboarding, and skimboarding or they can choose from camps that offer more than one sport.
What Makes Your Camp Unique?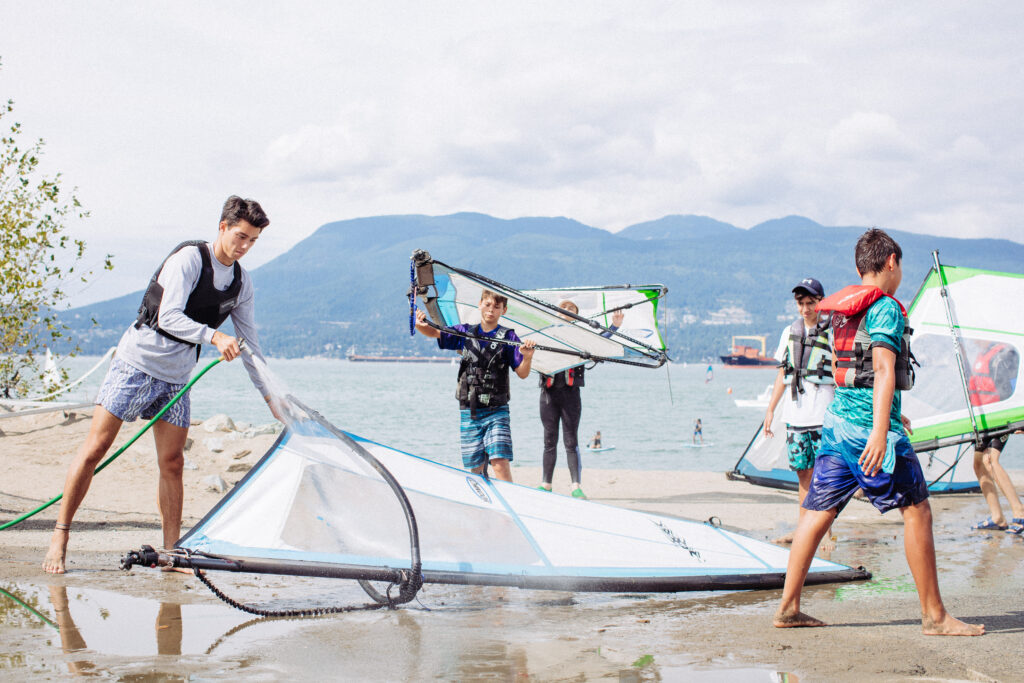 Camp participants spend the whole day outside with their friends, the ocean, the wind, and the sun! Whether they join us for a windsurfing, stand-up paddleboarding, skimboarding, or multi-sport camp, participants learn a set of unique watersport skills that leave them feeling accomplished and you feeling proud. Plus, where else can your kid learn to windsurf in Vancouver?! (The answer is nowhere!). Even better- participants return home absolutely exhausted from an action-packed day!
What Will Kids Learn?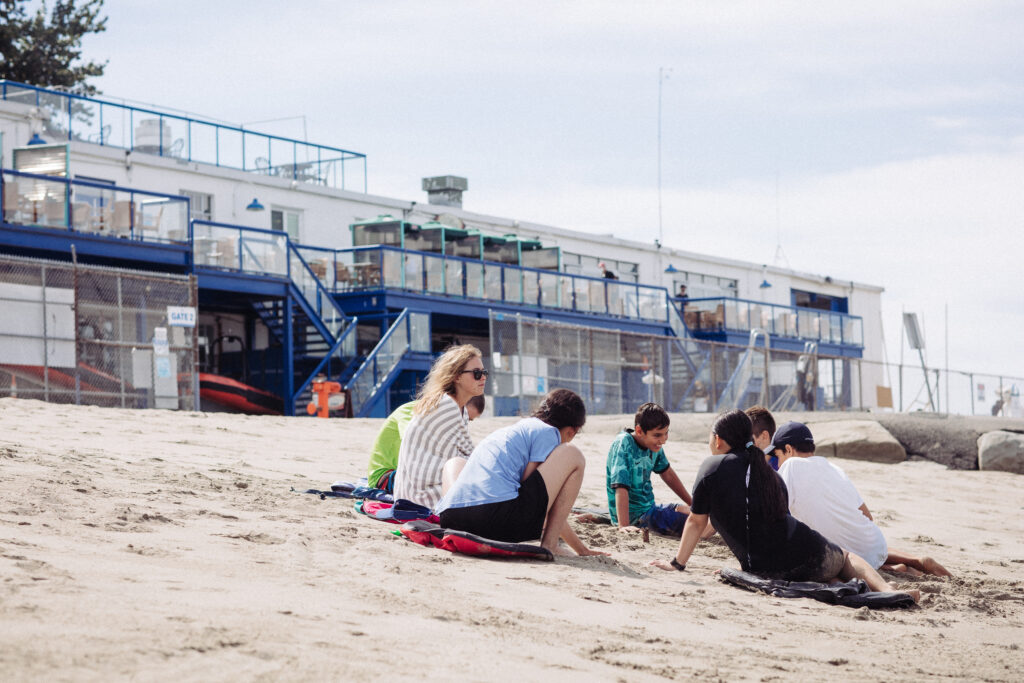 Participants can expect to learn new sports skills. They will explore different kinds of turns and paddle techniques in paddleboarding. In windsurfing, all students will be able to confidently sail upwind and return to their start point. As for skimboarding, they might even try out ramp skills! Participants will also learn how to navigate marine conditions (wind, waves, environmental hazards) and safety precautions and procedures. Most of all, they will have fun! A day at the beach is the most exhausting kind of fun.
What kind of feedback have you received about your camp?
"Great fun water camp! My daughter liked her week-long camp with Windsure. The instructors were very upbeat and attentive to the kids. I felt that my daughter was safe and taken care of. I will definitely do the camp with Windsure next year."
"My son had a great time at camp and is looking forward to next summer! He learned a lot, always came home tired but energized and was excited to head back to the beach the next morning."
Follow Windsure Adventure Watersports at:
Website: www.windsure.com/summercamps
Facebook: https://www.facebook.com/windsureadv
Instagram: https://www.instagram.com/windsure
This post is sponsored by Windsure Adventure Watersports

Windsure is a family-run watersports business, located at beautiful Jericho Beach in West Point Grey, Vancouver. Today, we work to share our love of three quintessential Vancouver watersports: windsurfing, stand-up paddleboarding, and Skimboarding. Regardless of experience, age, ability, or comfort-level, Windsure has a program designed for anyone looking to get out on the water. Our team is dedicated to creating an experience for as many watersport-seekers as possible!
Vancouver Mom
Would you like to write for us? We welcome well-written guest submissions with a local interest slant. Share your tips, review local businesses and highlight hot trends for Vancouver moms. Get all the info on our Contributor Page!