Featured: Summer Camps for Kids
Don't leave summer fun (or care) to the iPad! We've compiled a list of 100 summer camps for kids around Vancouver and the Lower Mainland from arts and science to gymnastics and climbing to engage your kids' hearts, minds and bodies this summer.
Featured Summer Camps for Kids
Arts Umbrella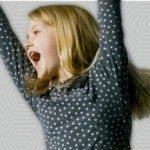 From dance and music to visual arts and sculpture, there's a camp to inspire every child. Camps available for older children include musical theatre, theatre directing, and filmmaking with your cell phone.
Premium Listing
Arts Umbrella Summer Camps: www.artsumbrella.com
Badminton Vancouver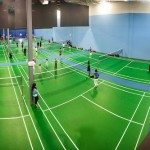 Kids learn agility, balance, and coordination through fun games and exercises, as well the basics of badminton. Older kids get to grips with the rules of singles and doubles, and play mini-tournaments.
Premium Listing
Badminton Vancouver Summer Camps: www.badminton-vancouver.com
Burnaby Village Museum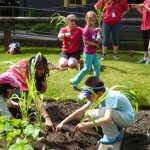 Heritage Adventure Summer Camps feature crafts, games, heritage activities, plus a daily ride on the carousel. Kids experience life in the 1920s with loads of hands-on activities.
Premium Listing
Burnaby Village Summer Camps: www.burnabyvillagemuseum.ca
Colour Strings Music Conservatory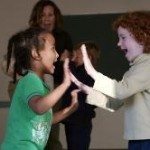 Sing folk songs from around the world, play instruments, learn active listening, and play musical games that prepare children for instrument training, all in our bright new studio space.
Premium Listing
Colour Strings Summer Camps: www.colourstringsvan.com
Pear Tree Education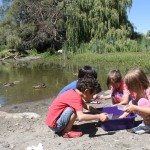 Urban gardening, junior journalism, graphic novel creation, architecture, and many more. Even better, Pear Tree has two new locations in East Vancouver and Burnaby.
Premium Listing
Pear Tree Summer Camps: www.pear-tree.ca
Pedalheads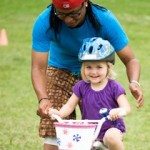 Kids learn bike confidence, mountain biking, bike maintenance, and road safety. New Heroheads summer camps this year – learn superhero biking skills all week.
Premium Listing
Pedalheads Summer Camps: www.pedalheads.com
Place des Arts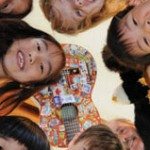 Summer Fun! art camps are full of fun and creative classes in the visual and performing arts for children and youth ages 5 to 14, and can be tailored to match kids interests and passions.
Premium Listing
Place Des Art Summer Art Camps: www.placedesarts.ca
Science World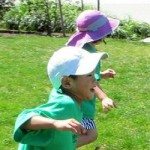 Go to Science World every day for a week! Investigate dinosaurs, do science experiments, watch IMAX films, and program robots.
Premium Listing
Science World Summer Camp: www.scienceworld.ca
Sole Girls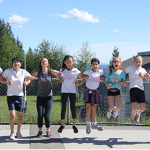 Physically active and confidence building camps for girls, tackling tricky social situations, health topics, body image, and more.
Premium Listing
Sole Girls Summer Camp: www.solegirls.org
Stillwood Camp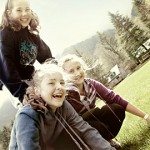 Christian-based day and overnight camps in a wilderness setting, with campfires, archery, climbing walls, and hiking. Added bonus: camps specifically dedicated to single moms.
Premium Listing
Stillwood Summer Camp: www.stillwood.ca
The Hive Bouldering Gym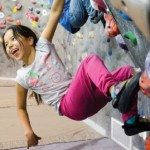 Kids learn to clamber and climb, problem-solving with their bodies. Older kids can improve their climbing technique and learn from experienced instructors.
Premium Listing
The Hive Summer Camp: www.hiveclimbing.com
Timberline Ranch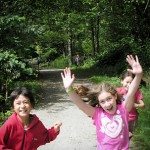 Horse-riding, climbing, crafts, swimming, games and more – with both day camp and overnight camp options.
Premium Listing
Timberline Ranch Summer Camp: www.timberlineranch.com
Volf Soccer Academy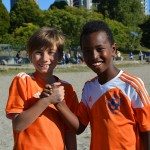 All-day downtown soccer camps, with morning soccer technique sessions and afternoon activities including barefoot beach soccer, swimming, Spanish lessons, and public speaking.
Premium Listing
Volf Summer Camp: http://volfsoccer.com
UBC Summer Camps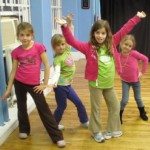 Huge variety of camps for all kinds of kids from toddlers to teens. From art and music camps to sports and sailing, UBC has inspiring (and fun) adventures for every child this summer.
Premium Listing
UBC Summer Camps: http://camps.ubc.ca/summer-camps
Next >> See our complete list of 100 Summer Camps for Kids.
Featured image credit: Science World
Vancouver Mom
Would you like to write for us? We welcome well-written guest submissions with a local interest slant. Share your tips, review local businesses and highlight hot trends for Vancouver moms. Get all the info on our Contributor Page!