https://www.instagram.com/p/CPwl6zxMGE4/
https://www.instagram.com/p/CPg3SPUsboa/
https://www.instagram.com/p/CPJkjnYMtOI/
https://www.instagram.com/p/CPmeFjysvnM/
https://www.instagram.com/p/CQQ8hsWMQMO/
https://www.instagram.com/p/CJlvJMpM1vA/
https://www.instagram.com/p/COiY7PpMV_0/
https://www.instagram.com/p/CNIt0d7sRKW/
https://www.instagram.com/p/CQoRmxDsK5Y/
It's been quite the year, wouldn't you agree?! As we head into 2022, we couldn't resist looking into our top 9 Instagram posts of the year. We've included a little run down of each post below, and would love to know which is your favourite!
#VM Top 9 Instagram Posts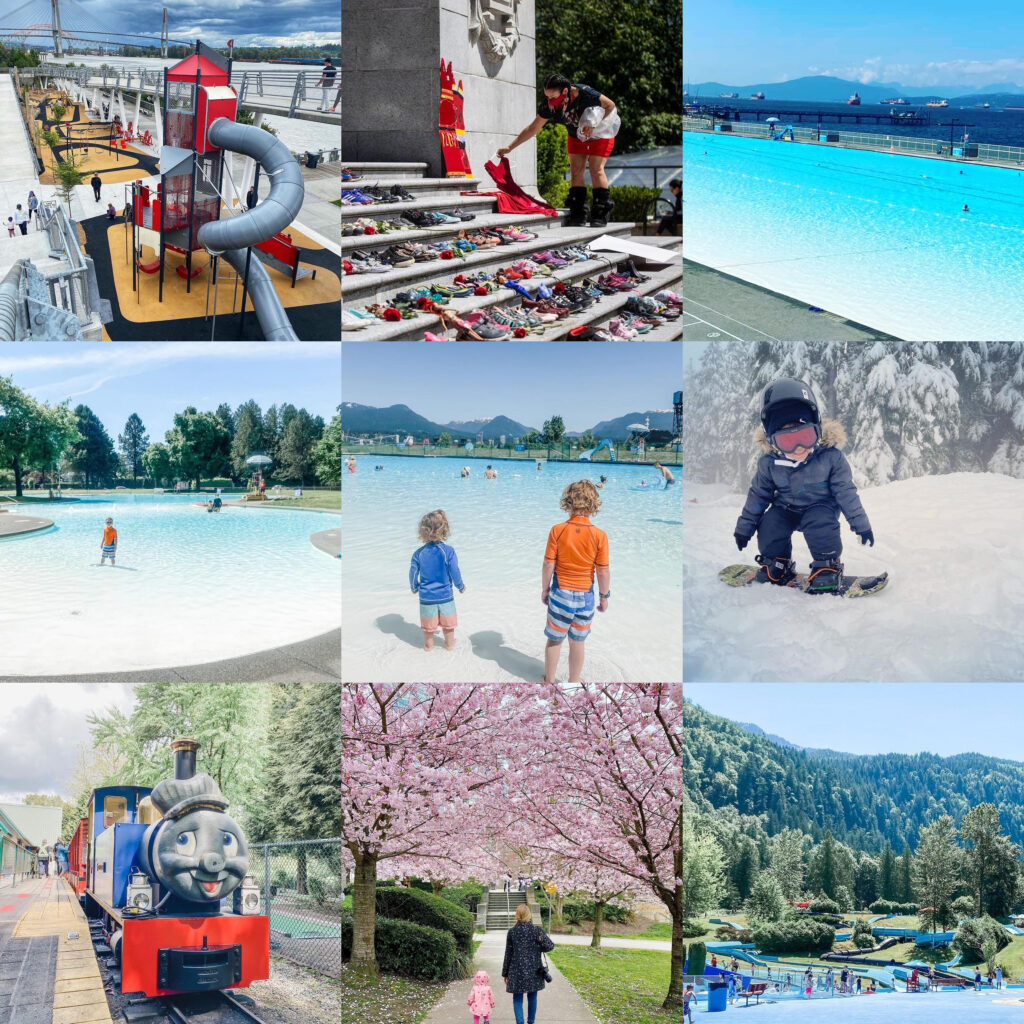 1. New Westminster Pier Park
Our announcement of New Westminster's Pier Park made quite the splash! We can see why, it's one epic looking park.
2. Trigger Warning- Residential Schools
Our hearts and those of people in our community went out and continue to go out to those the victims of residential schools. With Canada's first National Day for Truth and Reconciliation we begin to heal and repair as a country.
3. Kits Pool
When everything went back on hold in May, we highlighted local staycations, playgrounds, and local fun spots.
4. New Brighton Pool
It turns out you all love New Brighton pool with its gorgeous mountain views as much as we do. What a great post by @3travellingtots.
5. Maple Grove Pool
@3travelingtots knows all the best local hot spots. We think Maple grove with it's heated pool is pretty awesome too!
6. Fearless Toddler
We love this repost from @claudelletharma and her fearless toddler who kicked our 2021 off last year.
7. Bear Creek Park
That's 3 re-posts in out top 9 from @3travelingtots.
8. Beautiful Cherry Blossom Trees
We love this post by @alixmahe and their mini me!
9. Bridal Falls Water Park
After a summer of record breaking heat, we're not surprised that @3travelingtots picture of bridal falls made it into the top 9 of the year.
And that's a wrap for #VMtop9. Let us know your favourites in the comments below!!