World's largest animal flip flop art exhibit, Waste to Wonder, opens at Metropolis at Metrotown
Are you and your family concerned about the excess of plastic in our oceans, streams, garbage and kitchens? Then this amazing exhibition at Metropolis at Metrotown is for you. Waste to Wonder features the largest flip flop animal art exhibit in the world handcrafted by Ocean Sole Africa,
Using 6,579 recycled flip flops, 5 at risk Canadian life-size animal sculptures (an orca, bison, grizzly bear, caribou and narwhal) will be on display from August 8 to September 8, 2019 in the Grand Court. Explore the exhibit, participate in a DIYupcycle workshop, or bring your plastics in for recycling at the Metropolis Plastics Recycling Drive!
>> Find out more about this amazing free exhibition!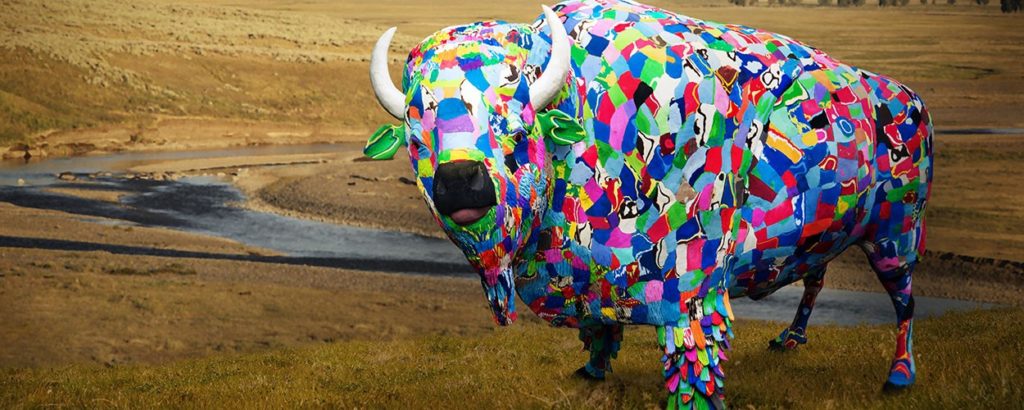 Over 47,000 kilograms of flip-flop waste is discarded annually. Ocean Sole's mission is to upcycle the Earth's flip-flop pollution into inspiring art, promote conservation and create employment. This year, Ocean Sole has transformed over 750,000 discarded flip-flops and upcycled them into unique and wonderful art.
Kids will be wowed by the sculptures and may walk away with new insight into the impact of plastic on our environment and what we can do about it.
Sculptures will be available for purchase through an online auction with all proceeds donated to Variety – The Children's Charity. For details, visit the auction kiosk at the exhibit.
Waste to Wonder special events for families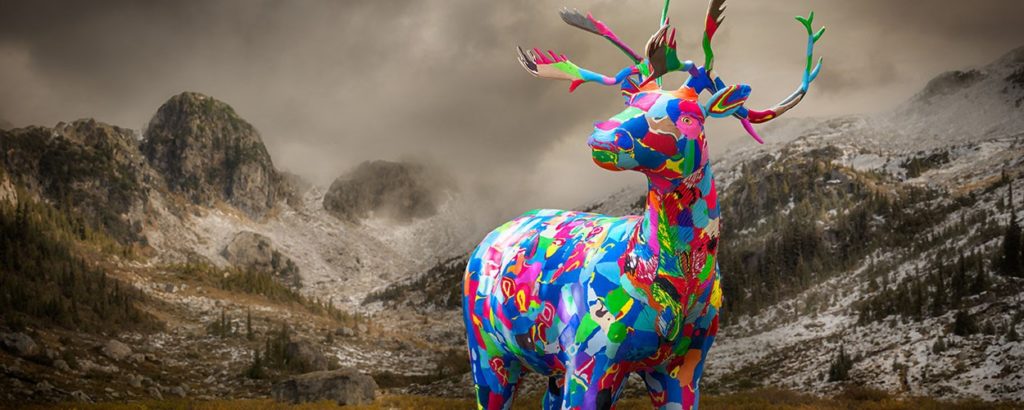 Where: Metropolis at Metrotown Grand Court – 4700 Kingsway, Burnaby
When: August 8 – September 9, 2019
Admission: FREE
Meet Ocean Sole
When: August 8, from 1pm – 3pm
Meet one of the artists and learn how Ocean Sole is making a difference by upcycling flip flips and making them into art. There are 100 spots available for this all-ages event. Visitors will receive a souvenir photo with the artist!
Upcycle Bracelet Workshop
When: August 14, 28, 2 pm, 3 pm & 4 pm (30 minutes long, for kids 4 +)
Make your own bracelet using upcycled flip flop beads!
Metropolis Plastics Recycling Drive
When: August 15th, 22nd & 29th from 12pm – 4pm
Bring your plastics in for recycling and receive a reusable gift.
>> Find out which plastics to bring
Skin Care Container Workshop
August 21, 3 pm and 4 pm (30 minutes long, for kids 8 +)
Learn how to transform your skin care containers into cute planters!
>> Find out more on special events and workshops
Enter these contests
Guess how many flip flops it took to create the displayed whale for a chance to win a $1000 shopping spree. Enter daily at the Grand Court kiosk.
Share photos of the exhibit on Instagram using the hashtag #METWastetoWonder and @metropolisatmet for a chance to win a weekly prize package a Metropolis Gift Card.
For added fun, watch Metropolis' Facebook and Instagram for surprise giveaways and more.
About Metropolis at Metrotown
With over 375 stores, Skytrain access and free parking, more than 28 million shoppers are attracted to Metropolis at Metrotown annually. Major stores include Chapters, Cineplex SilverCity, Forever 21, H&M, Hudson's Bay, Old Navy, Real Canadian Superstore, Shoppers Drug Mart, Sport Chek, T&T Supermarket, Toys "R" Us, Uniqlo, Urban Behavior, Walmart, Winners HomeSense, and Zara. www.metropolisatmetrotown.com
Harriet Fancott
Harriet Fancott is the Editor and Social Media Manager for Vancouver Mom. She has over 20 years experience in the arts, tech and mom-based blogging arenas. She lives in East Vancouver with her husband and son where they enjoy exploring all that Vancouver has to offer from festivals and events to playgrounds and beaches to sushi and ice cream (although not together).