Ten free & cheap family events in Vancouver this weekend, February 1 & 2 2020
January is finally over and we've got ideas for family and kid friendly fun this weekend in Vancouver. It's the final weekend of Dine Out Vancouver and the Hot Chocolate Fest is going strong with steaming cups of glorious goodness. Looking for a toe-tapping live performance? Head to the Shrek the musical, at Michael J Fox. Feeling like a bit of culture? On the North Shore, get artsy with the kids at Polygon Gallery. PS: Movies are an option too! Take in a $2.99 screening of Arctic Dog as part of Cineplex's Family Favourite Movie screenings.
Family friendly events this weekend in Vancouver
Mums, Tums Babies & Toddler Show
Sunday February 2 2020 Langley
Meet fellow moms of babes and toddlers and moms-to-be while you check out the cool products, services, and expert advice for moms, dads, babies and toddlers all in one place. Oh … and prizes too! Use the Promo Code: MT20 50% off your ticket! PS: We have a contest on our Facebook page! Check it!
>> Mums Tums Babies & Toddler Show
Lunar New Year Cookie Decorating and Paper Crafts *Free*
How cute do these activities look? Metropolis at Metrotown is hosting two fun workshops this weekend for Lunar New Year. Learn to make Year of the Rat New Year cards to gift to family and friends, paper lanterns to decorate your house and bookmarks. Foodies can decorate their own Year of the Rat cookie.
>> Cookie Decorating and Paper Craft Workshops
High Water at the Push Festival
February 1 – 5 2020 Vancouver, Granville Island
The super smart and always innovative Push Festival has a show for kids this year! High Water is presented by the Vancouver Children's Festival so you know it's gonna have the squirmy people in mind. Picture a man, a fish tank and a bunch of household objects all creating vibrant captivating worlds. Matinees available.
>> High Water at the Push Festival
Harlem Globetrotters
Saturday February 1 2020 Vancouver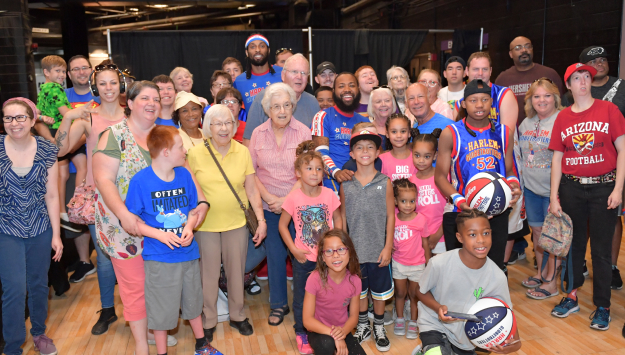 The Globetrotters, featuring larger than life entertainers, are bringing their all-new show, "Pushing the Limits" to the PNE coliseum. Every show features a blend of hilarious hijinks and jaw-dropping baller skills including ball handling, high flying dunks, and a new record-breaking attempt.
Shrek the Musical the musical
February 1 -15 2020 Burnaby

Get set for some ogre-sized family fun as the greatest fairy tale never told comes to life in a whole new way in this breathtaking Broadway musical adaptation of the hit movie Shrek. It's sure to be Shrektacular!
Black History Month: Spider-Man: Into the Spider-Verse *$5*
Saturday February 1 2020 Vancouver
The Vancity VIFF Cinema kicks off their Black History Month series with the gorundbreaking Spider-Man movie featuring black teen Miles Morales. It's only $5, and includes a panel of black animators after the show.
>> Spider-Man
Kids First Saturdays at the Polygon Gallery *Free*
Saturday, February 1, 2020 North Vancouver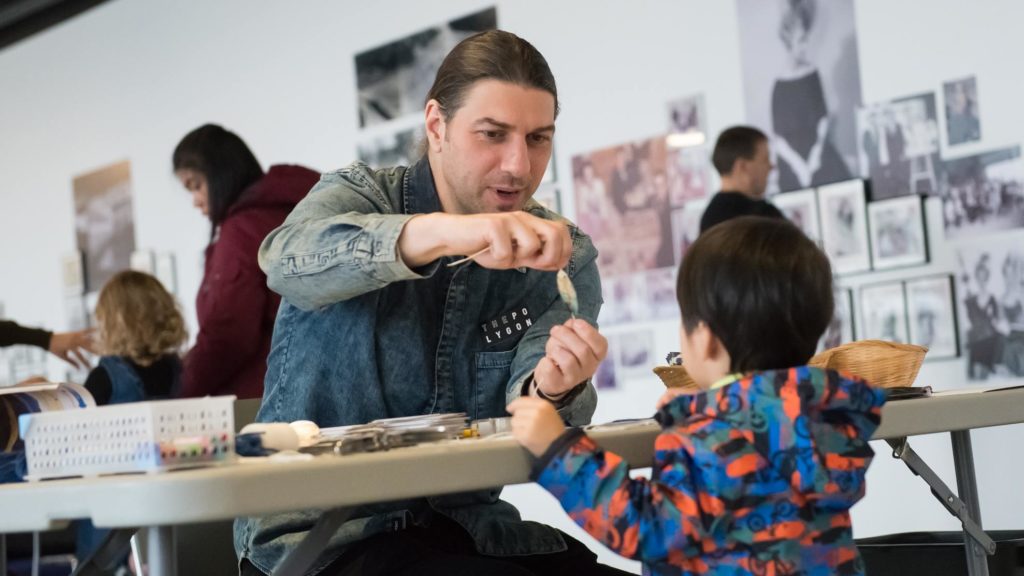 Join the Polygon on the first Saturday of every month for hands-on creative activities. Visit the Gallery, explore the artworks, and participate in activities that lead to deeper engagement with art and creativity. Fun for the whole family whether you're aged 3 or 93.
>> Kids First Saturdays at the Polygon Gallery
ArtStarts Explores Grey *Free*
Saturday Feb 1 2020 Vancouver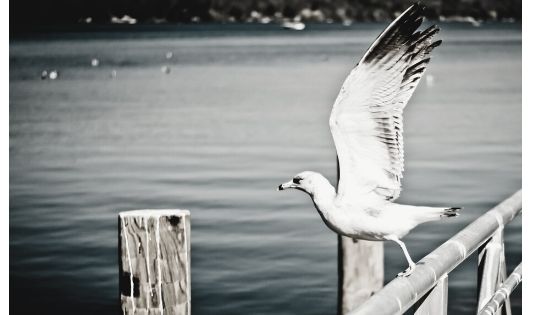 Is there a colour more reflective of Vancouver in the winter than grey? This family fun workshop challenge all ages to think in "greyscale" and try different ways to express colour, tone, brightness and more using only grey mark-making tools.
The Pacific Agriculture Show *Free* 
January 31 – February 1, 2020 Abbotsford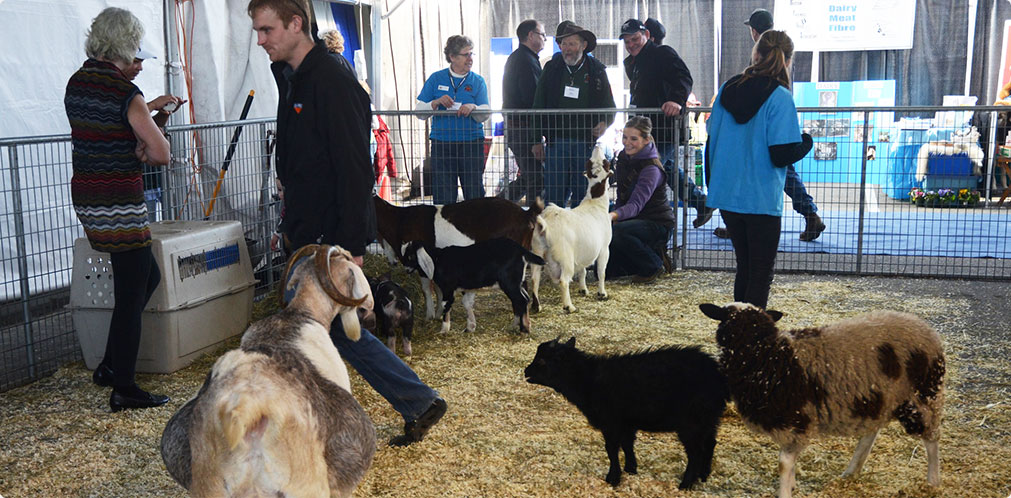 Speakers, industry leading exhibitors, and interactive events for the whole family. Highlights include a petting zoo, a vintage farming museum, a Bobcat square dance and cowboy stilt walkers! This year they are also introducing Cannatech, which will bring together leading experts to share how cannabis is shaping the future of agriculture. Free for kids under 14!
>> The Pacific Agriculture Show
Nature Club Family Days at Beaty Museum
Sunday February 2 2020 UBC Vancouver
Drop in between 10:30 am – 1:00 pm the first Sunday of the month to enjoy a special ecosystem activity for families plus all of their regular Beaty Museum programming: Raising Big Blue movie, museum tours, and more!
>> Nature Club Family Days at Beaty Museum
Check out the movie Artic Dog *$2.99*
Saturday February 1 2020, various locations
Watch a family favourite film every Saturday for only $2.99 at select Cineplex theatres. A portion of the proceeds goes towards supporting WE Charity. This Saturday's super cute screening is Arctic Dog, xxxxx
>> Family Favourite Movies at Cineplex
Harriet Fancott
Harriet Fancott is the Editor and Social Media Manager for Vancouver Mom. She has over 20 years experience in the arts, tech and mom-based blogging arenas. She lives in East Vancouver with her husband and son where they enjoy exploring all that Vancouver has to offer from festivals and events to playgrounds and beaches to sushi and ice cream (although not together).