Where to Find Unique Gift Wrap
Not keen on those shiny tubes of printed gift wrap? Me neither. You don't need to get crazy Pinterest-y to do some alternative wrapping options, or spend lots either.
Use fabric
This sounds expensive until you spend 20 minutes rooting around the remnants bins at a fabric store. The remnants bin is where they dump all the off-cuts from the end of rolls, they are often smaller than one metre, or an odd shape, and cheaper. I find wrapping with fabric really helpful when you've got odd-shaped gifts, as the draping hides weird-looking corners. Check out our list  of fabric stores and happy hunting.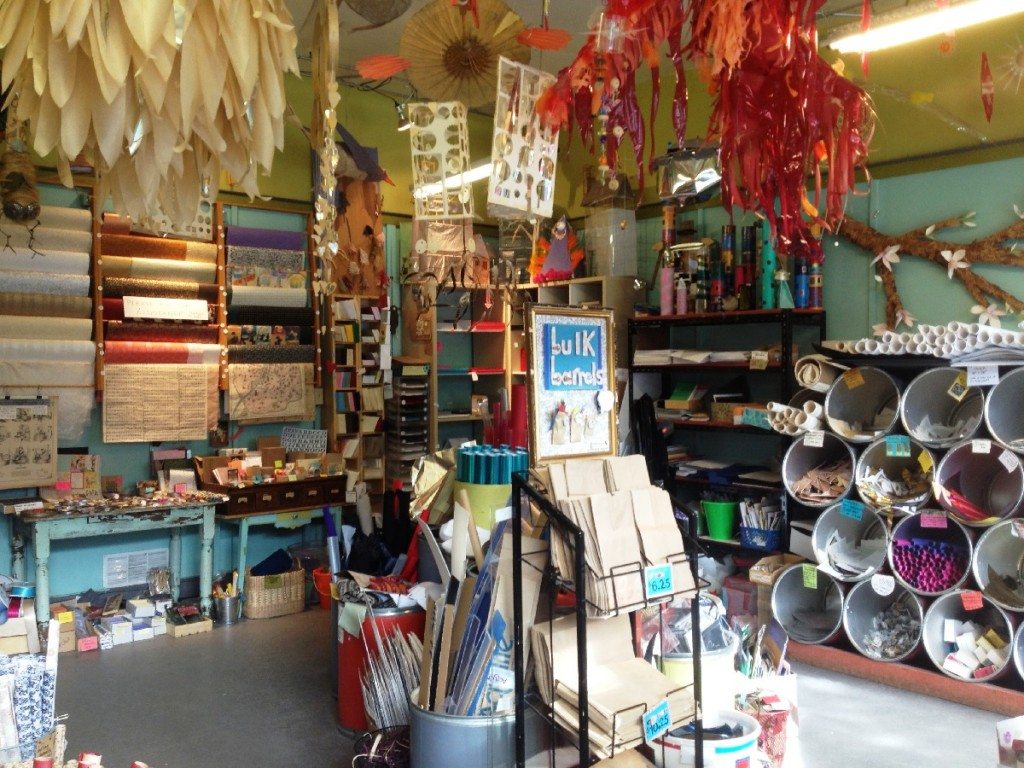 Plain brown paper, posters, or photocopied music
A roll of brown kraft paper is my wrapping paper of choice, because I don't have to fuss with what colour ribbon goes with it, you can buy them at any post office, Michaels or Staples. However, old posters, or pages of music printed from the internet (the more complicated the better – google image search 'Bach Cello Suites' and you'll find lots) looks lovely too. Urban Source on Main Street is a treasure trove of cheap and interesting papers and posters.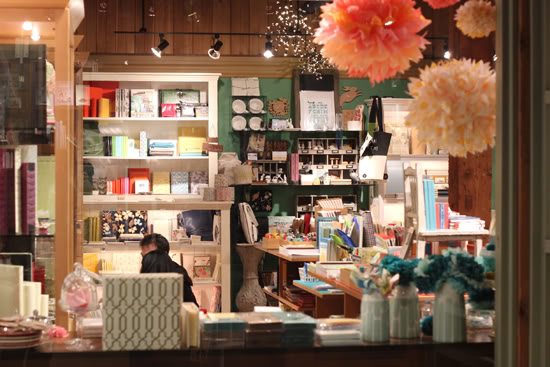 Real ribbon and plants
The key to a beautiful gift is a real fabric ribbon. Craft stores like Michaels sell them, but the best can be found down in the basement of Dressew. I buy lengths and lengths in a few complementary Christmasesque colours. Finally, adding some sprigs of greenery always impresses people. This is incredibly easy, particularly if you will be giving the gift on the same day. A bit of cedar, or in a pinch, a spray of rosemary or thyme from the grocery store, looks amazing against brown paper, or sheet music.
Fancy paper and gift bags
If you need a quick and complete wrapping solution, Paper-Ya on Granville Island, and Paperchase, tucked away on the Topshop floor of The Bay, both have pretty gift bags, cards, and paper. The Japanese dollar store in International Village Mall, Yokoyaya, also has a wide selection of plain tissue papers and gift bags for very reasonable prices.
Urban Source, 3126 Main St, Vancouver 
Dressew Supply, 337 W Hastings, Vancouver
Paperchase, 674 Granville St, Vancouver
Yokoyaya, 88 W Pender St, Vancouver
Find more great places for moms just like you. Download JellyBeen, the social mobile app to find the best places to shop, eat and play with kids.
Erin McGann
Erin McGann is the former Managing Editor for Vancouver Mom and Toronto Mom Now. She drinks just a bit too much coffee, is a bit obsessed about sourcing local food, plays the cello moderately well, spends too much time on Twitter, keeps honeybees on a rooftop, and has a thing for single-malt whisky. Erin is working on a novel set in turn-of-the-century Vancouver, which her husband, son and dog have to hear about all the time, and also blogs at Erin at Large.