Vancouver's Best Family-Friendly Christmas Light Events 2016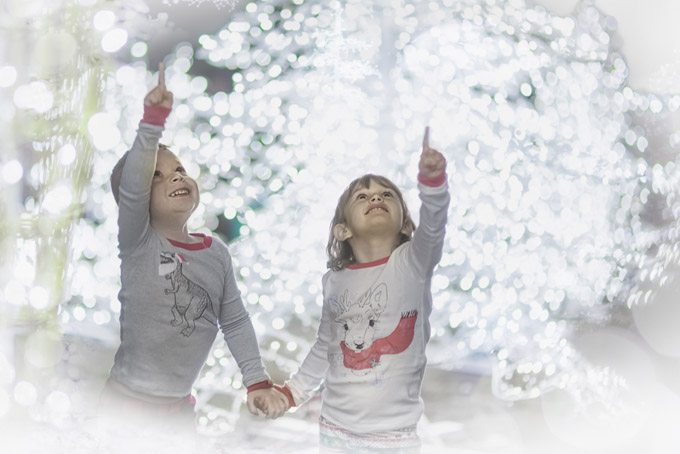 This year, Vancouver is home to the world's largest Christmas light maze! Children and adults are invited to explore over 55,000 sq. ft. of enchanted lights and illuminated sculptures while helping Santa find his nine missing reindeer and save Christmas. This unique festive event includes live performances, an artisanal market, an outdoor fire, and seasonal food and drinks (with covered licensed eating area).
Enchant supports several local charities, including Variety – The Children's Charity, Canuck Place, Ronald McDonald House, Music Heals, and Backpack Buddies. Located at 1st & Crowe Street (between the Cambie Street Bridge and Olympic Village), Vancouver's Christmas Light Maze & Market is open from November 24 – December 31 from 4 – 10 PM.
One of the most beautiful places to visit during the Christmas season is the Festival of Lights. This brilliant winter wonderland is a must-see for friends and family wishing to enjoy a relaxing holiday tradition. Take a photo with Santa, ride the carousel, and witness the famous Dancing Lights show on Livingstone Lake. Open from December 1 to January 2 from 4:30 pm – 9:00 pm (10:00 pm from Dec 16-23).
Prepare to be amazed by 3 million twinkling lights, dazzling displays, and Christmas characters from generations young and old at Bright Nights in Stanley Park! Children love riding the Christmas Train, while parents and grandparents sit back and enjoy the holiday music and a delicious hot chocolate. Donations and partial proceeds support the BC Professional Fire Fighters' Burn Fund. Open from November 28 to January 1 from 10 am – 10 pm (11 pm during peak season).
Towering treetops, glittering lights, and interactive "fireflies" that can be magically awoken with giant flashlights? This is a Christmas adventure you won't want to miss! Highlights include the world's tallest living Christmas tree, the Snowy Owl Prowl, and the Winter Pavilion with gingerbread cookie decorating and a holiday sing-along. Open from November 24 to January 8 from 4 – 9 pm.
Where can you meet a real reindeer, visit Santa's workshop, slide down a snowy hillside, or glide around a mountaintop Ice Skating Pond? Vancouver's North Pole, of course! Family friendly Christmas movies play on the big screen in the Theatre in the Sky from 9:30 am until 9 pm, while the SOS Children's Gingerbread Village opens at 10 am and the majestic mountain Light Walk begins at dusk until 10 pm from November 25 – January 2.
Children love discovering this miniature world of fairy villages hidden amidst the sparking lights and tropical plants as exotic birds sing overhead. Live entertainment and holiday music are sure to lift your Christmas spirit. Top it off with a pony ride and a tasty treat at the plaza. Located at the top of Queen Elizabeth Park, open from December 9 to January 2 from 4 – 9 pm.
*Please note that many of these events are closed on Christmas Day, December 25.
Jeanine Wasik
Jeanine is a teacher, writer, and mom to two active and curious toddler boys. She has a passion for education and outdoor adventures. She loves to discover and share the best hidden parks, playgrounds, and beaches in Greater Vancouver. When she isn't writing, you'll find her and her boys playing in the dirt or peeking under logs in the forest.