The Lumière Festival in Vancouver
Lumière YVR
Lumière Festival returns to Vancouver, so get ready to mark your calendars! From November 2nd to 6th, 2023, this truly enchanting event will grace our beloved city. If you're in search of a spellbinding experience that's perfect for the whole family, look no further. Imagine a world where art and light intertwine, creating a mesmerizing tapestry that's sure to leave you spellbound.
The Lumière Festival is not just an event; it's a journey of wonder, imagination, and pure joy. Here's why you absolutely can't miss it:
Downtown Vancouver Comes Alive
Downtown Vancouver will transform into a wonderland of light and art, with captivating installations waiting to take you on an unforgettable adventure. From Morton Park to Helmcken Plaza, you'll find art that's not only breathtaking but also interactive, allowing you to become a part of the magic.
Awe-Inspiring Art Installations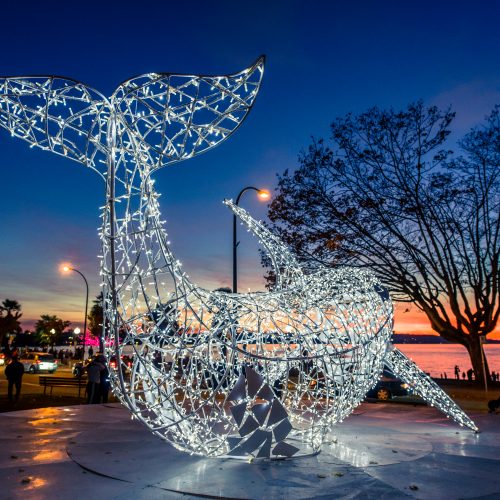 At Lumière, awe-inspiring art installations will surround you, defying gravity, inviting you to play with bubbles, and taking you on journeys through mesmerizing patterns and colors. Whether you're a lover of fine art, a fan of playful interactive displays, or someone who simply enjoys the beauty of light, there's something here for everyone.
A Celebration of Community and Creativity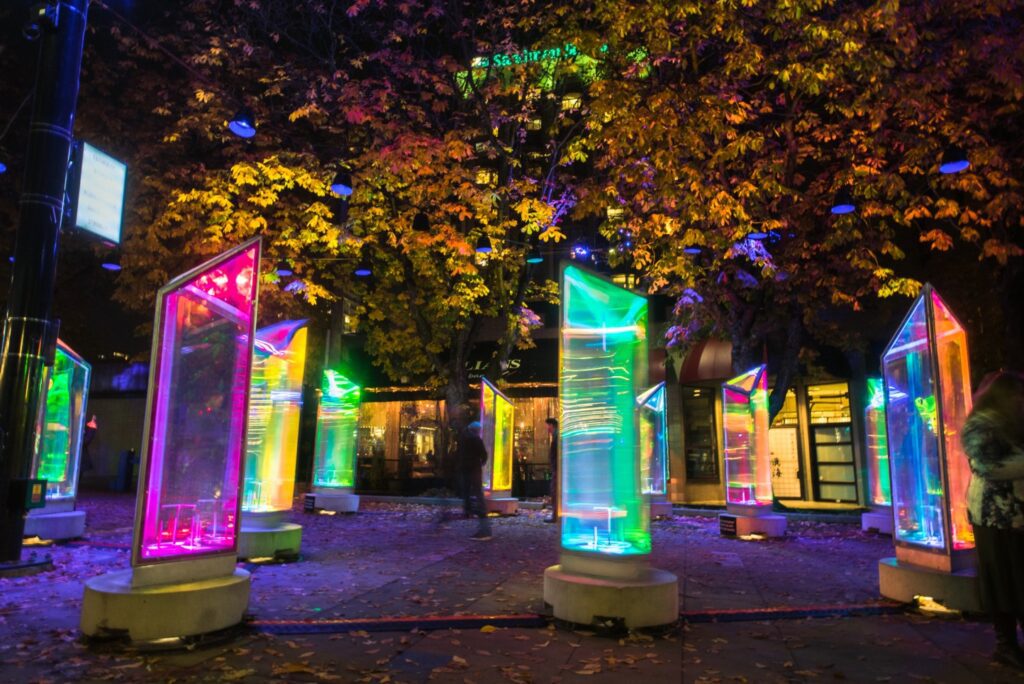 The Lumière Festival is a celebration of our community's creativity and unity. It's a place where you can come together with friends and family to experience the magic of art and light. It's a celebration of what makes our city so special—the people and their boundless creativity.
An Unforgettable Experience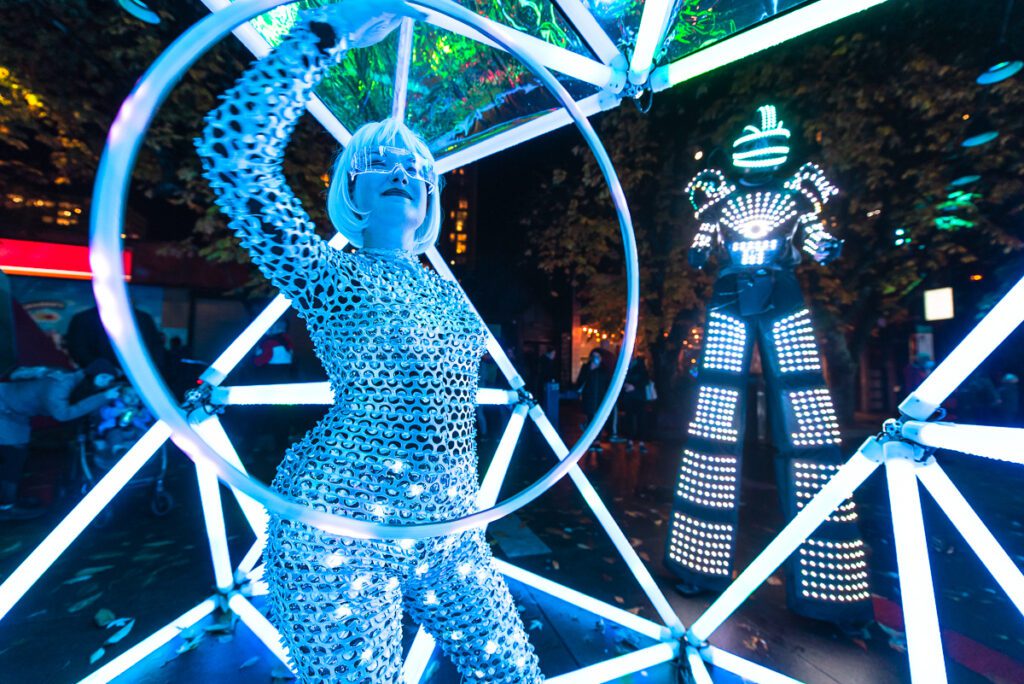 Moreover, this event is more than just a collection of art installations; it's an experience that will stay with you long after the festival is over. From the moment you step into the world of Lumière, you'll immerse yourself in a sensory wonderland where imagination knows no bounds.
It's Fun for the Whole Family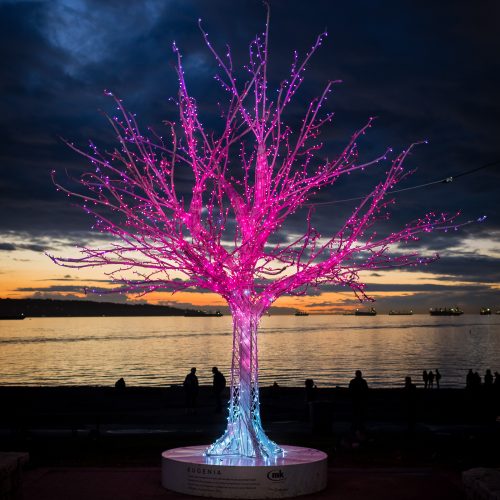 They designed the Lumière Festival for families. It's a place where you can create cherished memories with your children, explore art together, and let their imaginations run wild. The combination of art and light is a source of inspiration for all ages.
Bring your kids, your friends, and your loved ones to explore the magical world of Lumière. It's an experience you'll cherish forever. Furthermore, below is the map that shows the series of interactive art installations lighting up Vancouver from November 2 – 6 in more than 10 locations from the West End to Gastown.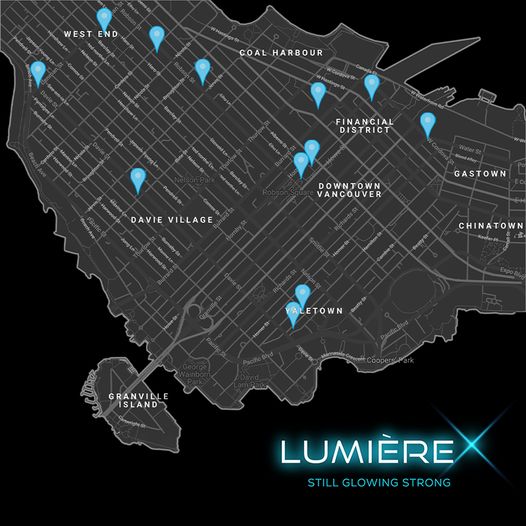 For more information about Lumière Festival:
website: www.lumiereyvr.com
Instagram: @lumiereyvr
Facebook: www.facebook.com/lumiereyvr

Lumière Festival sponsors this post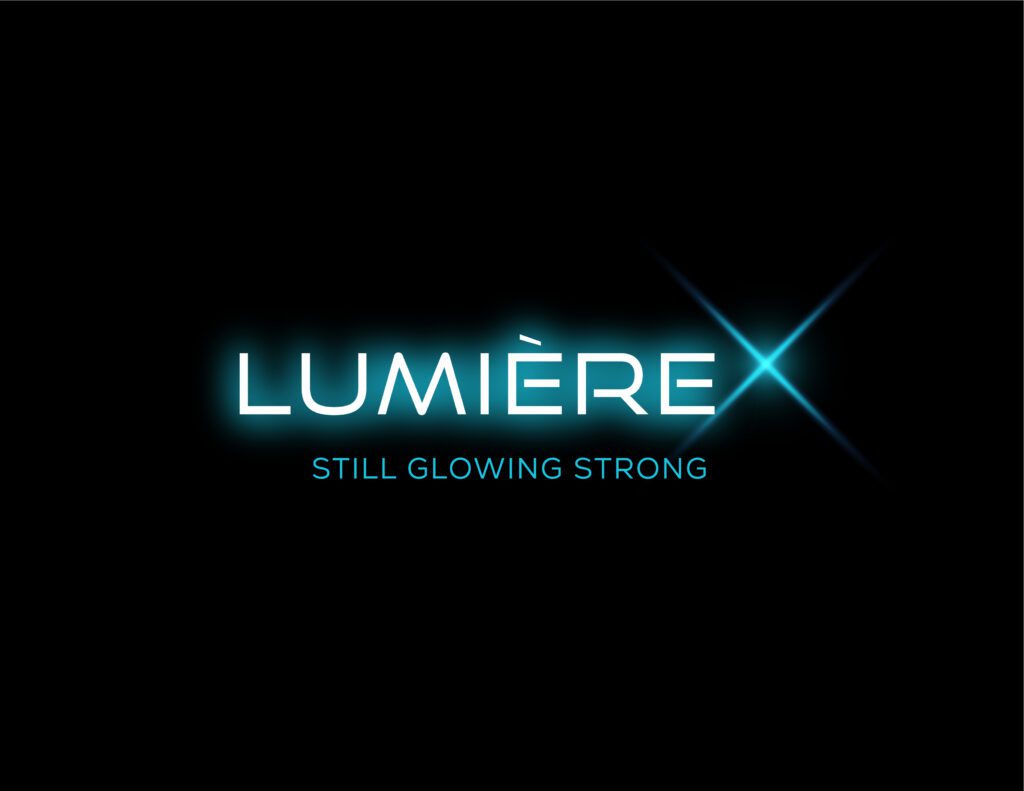 The Lumière Festival in Vancouver is a captivating celebration of light and artistic expression. This annual event is a series of public artworks that come to life, illuminating the heart of the city with interactive art installations that leave a lasting impression.
Vancouver Mom
Would you like to write for us? We welcome well-written guest submissions with a local interest slant. Share your tips, review local businesses and highlight hot trends for Vancouver moms. Get all the info on our Contributor Page!