Ten must-see holiday performances for families and kids!
There's an embarrassment of riches around Vancouver this season when it comes to live performance for children and families. Here are our holiday performance must-sees.
Ten family-friendly holiday performances
East Van Panto: Pinocchio
November 20 – January 5 2019 Vancouver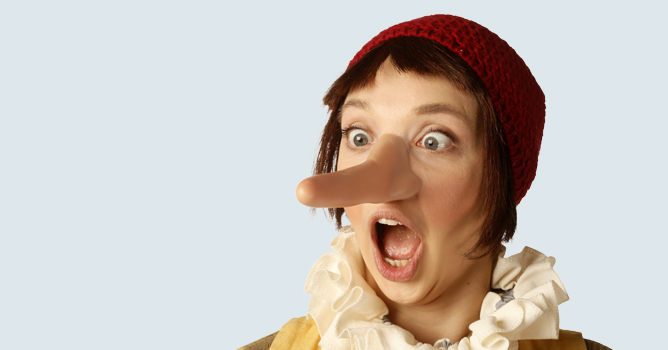 Now an established tradition at the funky and mod York Theatre, Theatre Replacement returns with a new tongue-in-cheek take on the panto and our fair city. This outrageous take on Pinocchio is a hoot, complete with a cappuccino war, cross-dressing, a charming kids chorus, local political commentary, and sardonic takes on Vancouver culture! Suggested for ages 5 and up, though, as ever, you know best if your wiggler can sit still for 120 minutes.
Bad Hats Theatre's Peter Pan
November 23, 2019 – January 5, 2020 Vancouver
Pirates. Lost Boys. A ticking crocodile. And a child who never wants to grow up. With live folk and jazz music, this exuberant adaptation of J.M. Barrie's classic tale reimagines Peter Pan for the new millennium. Infused with spirited play, music, joy, and a pinch of fairy dust, Peter Pan promises a rollicking good time for ages 4 +.
>> Bad Hats Theatre's Peter Pan
Disney on Ice – Mickey's Search Party
November 28 to December 1 2019 Vancouver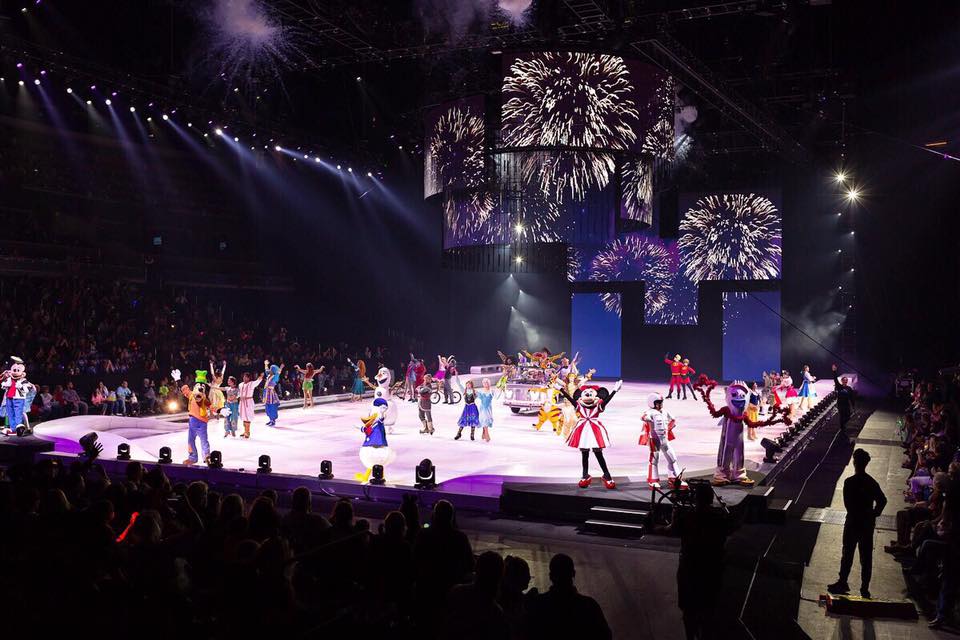 If you love Disney, just imagine all your faves (including Elsa, Tinkerbell, Coco, Moana and more) twirling, leaping and whizzing across the ice! Mickey's Search Party is a new dazzling adventure filled with world-class skating, high-flying acrobatics, and unexpected stunts.
>> Disney on Ice – Mickey's Search Party
Vancouver Singing Christmas Tree
December 6 7, 8, 13, 14, 15 2019 Vancouver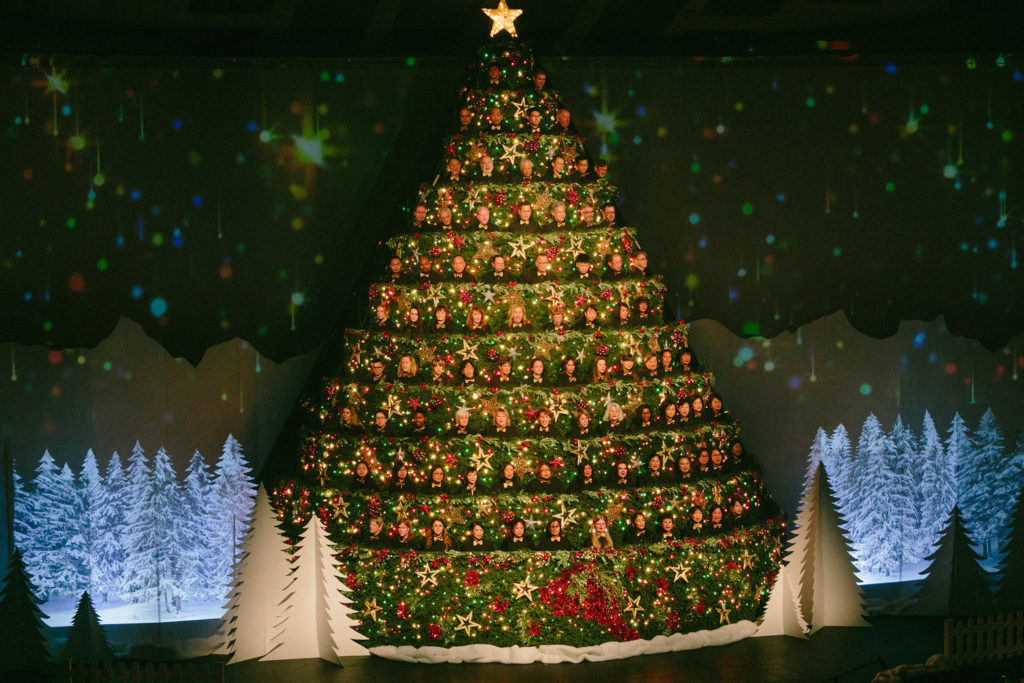 Believe it or not, this Vancouver classic features choir members singing from inside a gigantic Christmas tree! This year, the Vancouver Singing Christmas Tree celebrates its 53rd Anniversary with 10 entertaining and inspiring family-friendly performances and 80+ voice choir, ensembles, orchestra, actors, dancers, and acrobats. Sadly, it's such a hit that all shows sell out FAST so don't miss the next ticket release in November 23rd.
The Nutcracker, Goh Ballet
December 20-22 2019 Vancouver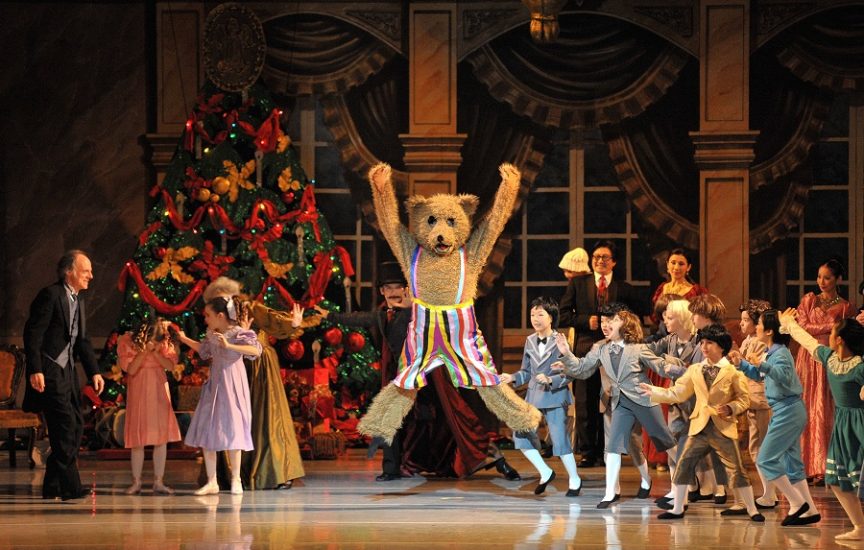 Get dolled up and head to the theatre to see The Nutcracker with all the bells and whistlers! The Goh Ballet puts sumptuous performance every year. Watch Clara's dream come to life as she dances through the Land of Snow to the Kingdom of Sweets and along the way you'll meet the Sugar Plum Fairy, the evil Mouse King, and the Nutcracker Prince. There are more than 200 glittering costumes plus dramatic sets, and your kids will love seeing kids their age on stage.
Where the Wild Things Are
November 29 – December 5 2019 North Vancouver
The wild rumpus starts again with the return of our signature production of Where the Wild Things Are. Jump right in and help Max transform his bedroom into the many landscapes of his adventures. Sail along together to the land of the Wild Things! This interactive production is a guided play experience for the 3-6 set, adapted from the timeless classic by Maurice Sendak.
Good Noise Vancouver Gospel Choir – Good Tidings
December 13, 14 2019 Vancouver
This uplifting, family-friendly gospel celebration is a beautiful, early seasonal delight. Children dancing in the aisles is a regular occurrence at Good Noise concerts and singalongs always goes down well with younger set.
>> Good Noise Vancouver Gospel Choir – Good Tidings
Mixed Nuts
December 13-15 2019 Vancouver
Arts Umbrella Dance Company (AUDC) presents Mixed Nuts, a classic holiday performance reinvented with a twist. Families and kids of all ages can enjoy this modern and engaging retelling of Tchaikovsky's The Nutcracker. Mixed Nuts is more than just a ballet with a variety of dance styles from hip-hop, to ballroom, to the classic grand pas-de-deux.
>> Mixed Nuts
Cirque de Soleil Luzia
Until December 29 2019 Vancouver
For a big ticket, big top holiday extravaganza, you can't beat the Cirque. This latest venture has the flamboyant costuming (think Mexican times ten), daring feats (Chinese hoop diving!), surreal characters and dazzling acrobatics (in water!) we've come to expect.
Peter Pan Jr. (1954 Broadway version)
November 29 to December 7 2019 Vancouver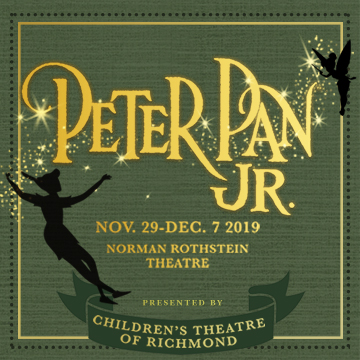 Broadway's timeless classic musical whisks you away to a place where dreams are born and no one ever grows up! Featuring the iconic songs, "I'm Flying," "I've Gotta Crow," "I Won't Grow Up" and "Never Never Land," Peter Pan Jr. is the perfect show for the child in all of us, who dreamed of soaring high and never growing up.
>> Peter Pan Jr. (1954 Broadway version)
Merry Kissmas – A Royal Romance
November 20 – December 24 with matinees on December 15, 21, 22 and 24 2019 Vancouver
This is the time of year when screens large and small are filled with sappy, warm-hearted romantic comedies, and the stage at The Improv Centre is no exception. VTS' holiday special parodies all the inane clichés and tropes you'd expect to see in any popular holiday TV special or film. Suitable for 8 and up.
Banner credit: The York Theatre
Harriet Fancott
Harriet Fancott is the Editor and Social Media Manager for Vancouver Mom. She has over 20 years experience in the arts, tech and mom-based blogging arenas. She lives in East Vancouver with her husband and son where they enjoy exploring all that Vancouver has to offer from festivals and events to playgrounds and beaches to sushi and ice cream (although not together).