Beat the crowds at these Community Centre holiday events
By Brie Aho
The holidays can get hectic and expensive. But there is so much fun to be had. How do you reconcile your desire to hit up all the holiday events with your need to stay calm and be budget friendly? You check out the happenings at your local community centre of course!
Community centre events tend to be less hectic than some of the Christmas mainstays like the Stanley Park Christmas Train or seasonal events like the Aurora Festival. If your kids are sensitive, smaller, more local events can keep things calm during the holidays (for more ideas for a calm season, check out our list). Here are some highlights from local community centres to keep your spirits bright while avoiding the crowds. Be sure to check your local program guide for all the details!
Vancouver
Christmas Concert, Nov 29, 11:00 am – 12:00 pm, pre-register
Trout Lake Community Centre hosts the Brock House Big Band, playing big band Christmas favourites. Bring your dancing shoes!
Holiday Cookies with Kathy, Dec 2 or Dec 16, 1:00 pm – 2:30 pm, $14/session
Come bake cookies in this holiday themed cooking class. Children must be 3 at the start of the program. 
Holly Jolly Holidays, Dec 8, 11:00 am – 1:00 pm, $1.89/person
Hillcrest Community Centre welcomes you for entertainment, crafts, games, and a special visit with Santa!
Breakfast with Santa, various, see below
Kitsilano, Dec 14, 9:00 am – 11:15 am (2 seatings), $6/person
Killarney, Dec 14, 9:30 am – 11:30 am, $5.00/child, $6.50/adult 
Mount Pleasant, Dec 7, 9:30 am – 12:15 pm (3 seatings), $5/person
Renfrew, Dec 14, 9:30 am – 12:00 pm (2 seatings), $5/person 
Trout Lake, Dec 8, 9:30 am – 1:00 pm (3 seatings), $5/session, preregister
Hanukkah Celebration of Lights, Dec 15, 11:00 am – 12:30 pm, $2/person
Trout Lake Community Centre welcomes you to learn about the story of Hanukkah, spin the dreidel, light the menorah, sing songs, and eat some tasty treats like chocolate gelt.
Richmond
Jingle Bell Market, Dec 1, 11:00 am – 4:00 pm
Imagine shopping surrounded by the beauty of Richmond Nature Park. Check holiday shopping off your list at this nature-themed craft fair. 
Winter Tram, Dec 7, 1:00 pm – 4:00 pm; free
Visit with Santa aboard Lulu, the heritage tram in Steveston Village. There will also be a reading of Polar Express, hot chocolate, and a seasonal craft.
A Night of Christmas Spirit, Dec 10, 6:00 pm – 8:00 pm; registration required
Enjoy cookies, crafts, Christmas music and a visit from Santa at West Richmond Community Centre. A perfect evening of Christmas spirit.
Winter Carnival, Dec 14, 10:am – 1:00 pm; $10 per child, parents free
Head to City Centre Community Centre for this fun family event. There will be crafts, interactive games, music, and a tasty treat.
Winter in the Village Nov 21 – Dec 31
There is a whole host of events going on in Steveston Village this season. From wood ornament decorating to light displays, to a classic car show, check out the events at the Visit Richmond website.
Burnaby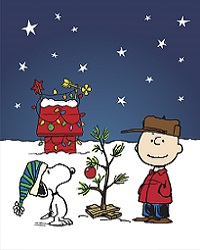 Heritage Christmas, Nov 23 – Jan 3
Burnaby Village Museum will be lit up with wreaths and lights for the holidays. Check out the vintage displays, the bandstand light show, and the carousel. 
Deer Lake Craft Festival, Nov 21 – 23
Get your holiday shopping done while enjoying holiday entertainment and activities at Deer Lake Park.
Charlie Brown Christmas, Dec 11 – Dec 12, 8:00 pm; tickets $15-36
Learn about how the music from the iconic show was made, and other stories, featuring the Jerry Granelli Trio at the Shadbolt Centre.
North Vancouver
Parkgate Winter Lights, Dec 6, 5:30 pm – 8:00 pm; free
Head to Parkgate Community Centre for the annual tree lighting. This event also features Christmas music, a photobooth, a craft and pottery sale, a family meal, and story and movie time. 
Winter Gifts, Nov 5 – Dec 24, 10:00 am – 5:00 pm; free
Help support local artists with your Christmas shopping. From scarves to jewelry, painting and pottery, the Seymour Art Gallery is a great place to pick up some gifts!
Cookies and Carols, Dec 21, 10:00 am – 12:00 pm; $7.50 per family
Lynn Valley Community Centre hosts caroling, hot chocolate, cookings, and a surprise visit from Mr. Claus himself!
Surrey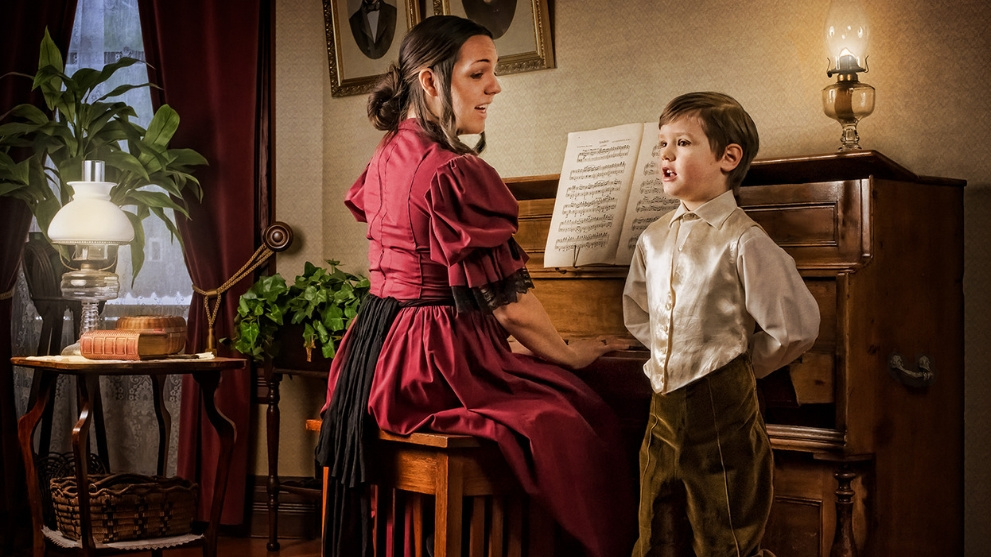 Surrey Tree Lighting Festival, Nov 23, 12:00 pm – 8:00 pm (tree lighting at 6:30); free
This celebration includes amusement rides, street hockey, inflatables, food trucks, and a DJ! The night will end with the lighting of the 60-foot tree at Civic Plaza, one of the tallest trees in Canada. 
Victorian Christmas Evening, Dec 7, 3:00 pm – 7:00 pm; free
Historic Stewart Farm hosts this festive event. Make a lantern for a carol walk, sip some hot chocolate, and visit with Father Christmas. 
Christmas at the Museum, Dec 14 1:00 pm – 4:00 pm; free
Enjoy live music, make some crafts, and snap a picture with Santa at the Museum of Surrey. 
Holiday Movie, Dec 20 6:30 – 8:30; please register in advance
Come in your holiday sweater and reindeer ears! Enjoy a holiday-themed family movie at Fleetwood Community Centre. Concessions and holiday treats available for purchase.
Langley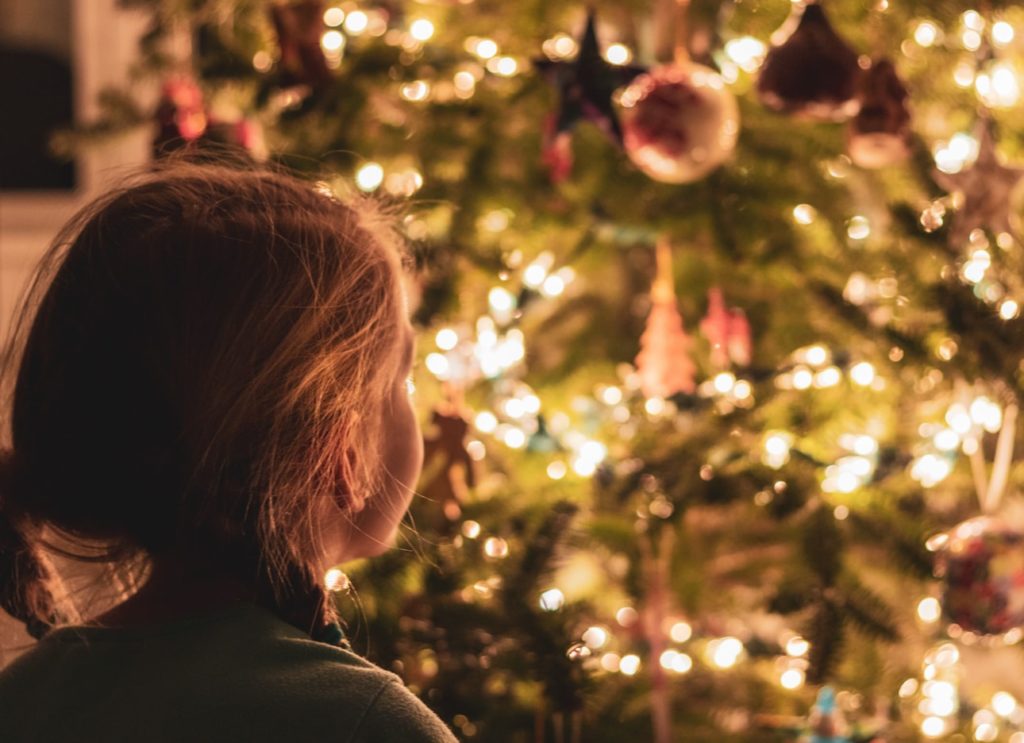 Creative Christmas Tree, Nov 24, 10:00 am – 12:00 pm; $17.75/family
Make ornaments and garlands to decorate the tree at George Preston Recreation Centre.
Christmas Through the Decades, Dec 7, 10:00 am – 1:00 pm; $10/family of 4
Learn about Christmases past through toys, crafts, photos, and games that were popular between 1960 and 1999 at the Langley Centennial Museum.
Langley's Christmas in Williams Park, Dec 1 – Dec 15, 5:30 pm – 9:30 pm; by donation
Drive through WIlliams Park and enjoy the light displays from the comfort of your vehicle. This event has been a community favourite for 27 years!
Coquitlam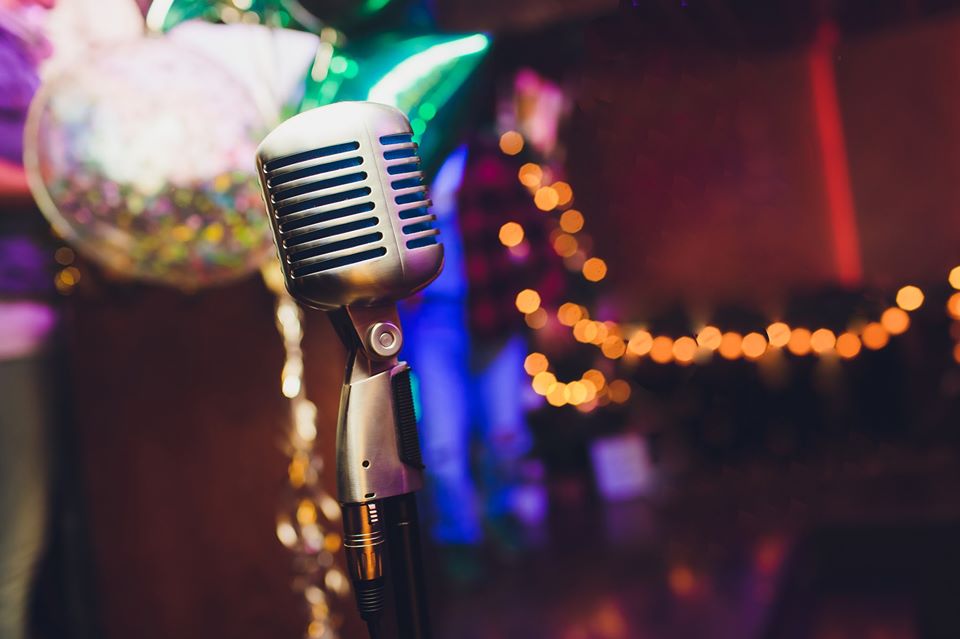 Old Fashioned Christmas Bazaar, Nov 24, 10:00 am – 2:00 pm; free
Knock some items off your Christmas List by purchasing homemade crafts at Glen Pine Pavillion.
Lights at Lafarge Lake, Nov 30, 6:00 pm – 8:00 pm; free
This event is the largest free lights display in the Lower Mainland. Food trucks will be on hand, and there will be live entertainment!
Glen Pine Holiday Variety Show, Dec 15, 11:30 am – 1:00 pm; $8/person
The Glen Pine entertainers put on skits, sing songs, and dance. Light refreshments will be served.
Jump Start Christmas Music and Storytime, Dec 18. 5:30 pm – 6:15 pm or 6:30 pm – 7:15 pm; $5/participant
A special session of Jump Start Music and Movement, this class at Pine Tree Community Centre brings the song, dance, and music of Christmas to life. Proceeds will be donated to the food bank.
Post by Brie Aho, the mind behind Happy Go Mama, a blog dedicated to the adventure of parenting through mental illness. 
Vancouver Mom
Would you like to write for us? We welcome well-written guest submissions with a local interest slant. Share your tips, review local businesses and highlight hot trends for Vancouver moms. Get all the info on our Contributor Page!