Looking to buy a shirt ahead of the National Day for Truth and Reconciliation? Knowing where to buy an orange shirt is essential! Make sure your shirt is designed by or supporting indigenous communities.
Orange Shirt Day was started by residential school survivor Phyllis Webstad in 2013 to raise awareness about the residential school system. At six years old, Webstad attended her first day of school at St. Joseph's Mission, where her brand-new favourite orange shirt she got from her family was taken away and never returned.
You can read more about Phyllis in her own words here.

Help spread awareness by purchasing a shirt from the list below.
Bear Horne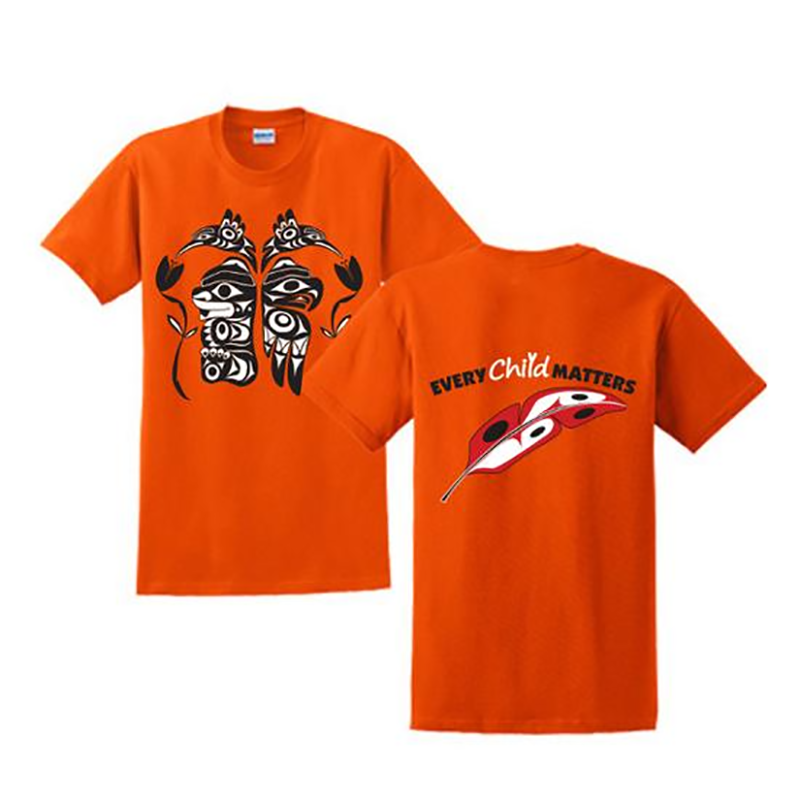 Every Child Matters shirt designed by local artist Douglas "Bear" Horne.
"The bear helps us to follow the right path, the eagle is meant to help us envision a bright future, the hummingbird keeps our mind, body and spirit healthy, and the flower feeds the connection of all of the elements shown on the shirt."

Found at victoriaorangeshirtday
Geraldine Catalbas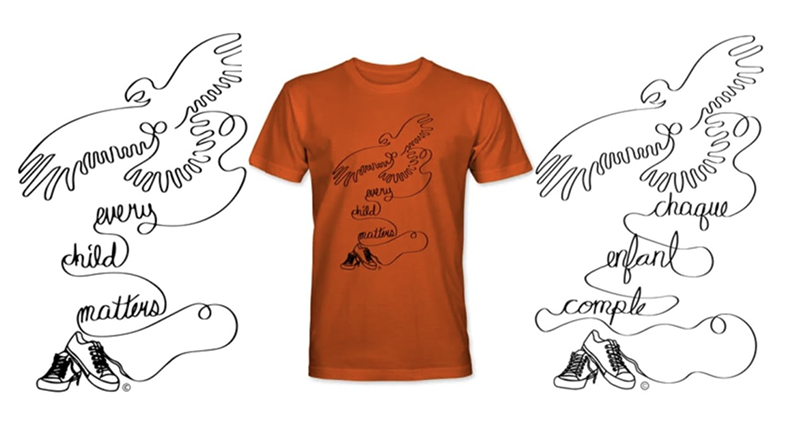 In a design contest held by the Orange Shirt Society, artist Geraldine Catalbas' art was chosen from all the submissions to be the official shirt. 100% of profits from the sale of their shirts go directly to the Orange Shirt Society.
In store purchase at various locations of London Drug Stores
Atheana Picha
Aritzia partnered with Atheana Picha, an interdisciplinary Salish artist from the Kwantlen First Nation for this amazing shirt.
100% of the proceeds will be donated to Orange Shirt Society — an organization that fosters reconciliation in response to the intergenerational impacts of residential schools.
Sold out online but find them in stores.
Tina Taphouse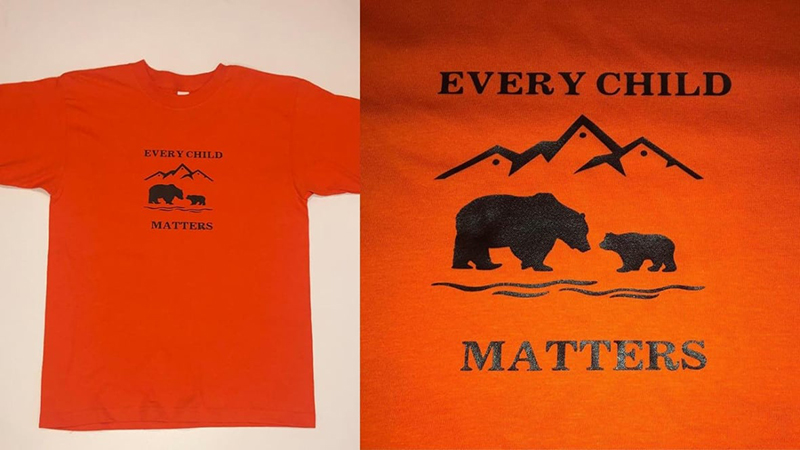 Tina Taphouse, an Interior Salish photographer and designer who lives in Langley, B.C., designed her shirt in honour of her mother. In 2021, she created and sold her shirts after the May release of the discovery of the unmarked Kamloops Residential School graves. A portion of proceeds will benefit the Orange Shirt Society.

Contact artist directly.
Caitlin Newago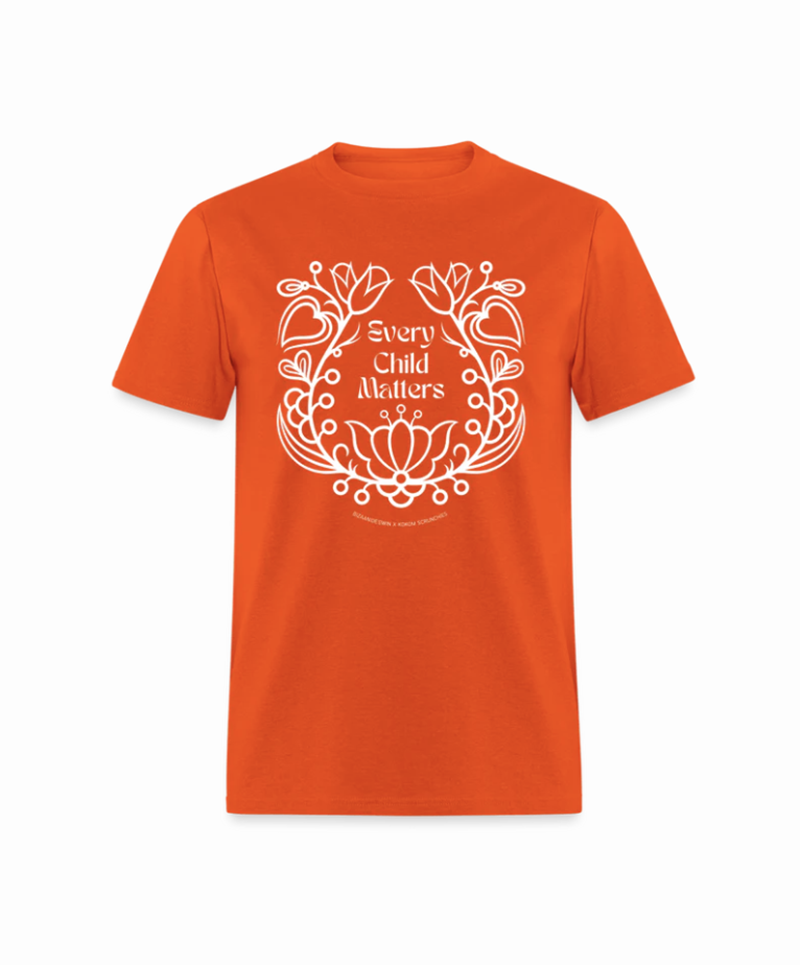 Get these limited edition t-shirts designed by Ojibwe artist Caitlin Newago of Bizaanide'ewin in collaboration with Kokom Scrunchies while they last.
Kokom Scrunchies will be donating all of the proceeds from their portion of the shirts to the Orange Shirt Society and the First Nations Child and Family Caring Society of Canada. Newago will be donating 50 per cent of the proceeds to the National Native American Boarding School Healing Coalition.
Find them here: bizaanideewin.com
Did we miss your favourite artist? Help us support them by letting us know at #vancouvermom.
Vancouver Mom
Would you like to write for us? We welcome well-written guest submissions with a local interest slant. Share your tips, review local businesses and highlight hot trends for Vancouver moms. Get all the info on our Contributor Page!