7 Free family friendly weekend events in Metro Vancouver April 6 & 7 2019
Blossoms fests are starting in Richmond; arts programs for kids are happening in Van and North Van; Burnaby hosts the final weekend of Luminescence; and Seedy Saturday should get everyone inspired to dig in the dirt and get the garden started. And the best part? All these family and kid friendly events are free! We do have one ticketed event, a lush play for kids at Carousel Theatre called Salmon Girl.
Vancouver weekend family events April 6 & 7 2019
O Hanami *Free*
Saturday April 6, 2019, Richmond
Bring your family and friends to O Hanami, the Japanese tradition of welcoming spring and enjoying the transient beauty of cherry flowers. This annual celebration at the Nikkei National Museum & Cultural Centre features cultural performances and demos traditional and contemporary dance, song, displays, tea ceremony, and martial arts demonstrations.
>> O Hanami
ArtStarts Explores *Free*
Saturday,  April 6 2019,  Vancouver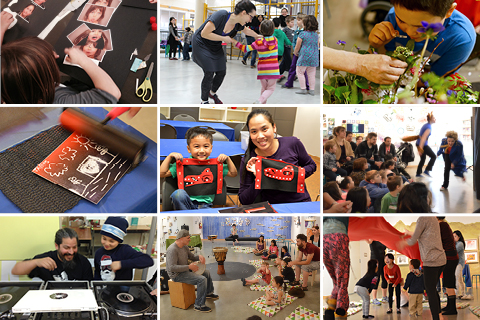 Bring the kids to this free hands-on drop-in workshop series for creative and adventurous families at the ArtStarts Gallery downtown. Experiment together through observing, touching, drawing, moving, assembling and listening to ignite their creative learning.
Polygon Gallery Kids First Saturday *Free*
Saturday,  April 6 2019,  North Vancouver
Visit the Gallery to explore the artworks, and participate in activities that lead to deeper engagement with art and creativity. This Saturday, discover the joy of painting! Inspired by the work of Nick Waplington, kids and parents will create abstract drip compositions as a response to photographs found in the current exhibition, a Handful of Dust. 

Luminescence IV *Free*
Saturday, April 6 2019,  Burnaby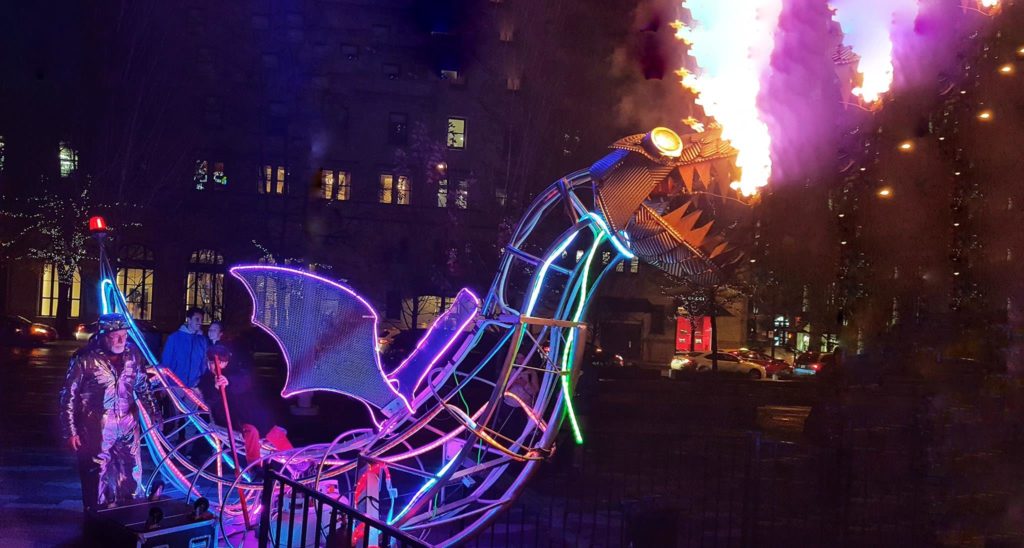 Celebrate spring with mind bending optical illusions and more! Special closing-night festivities include a chance to check out Ron Simmer's fire-breathing Berzerkatroid Dragon and a performance by ACROFire Entertainment. It's 'Pay What You Can' for General Admission.
Seedy Saturday *Free*
Saturday, April 6 2019 Surrey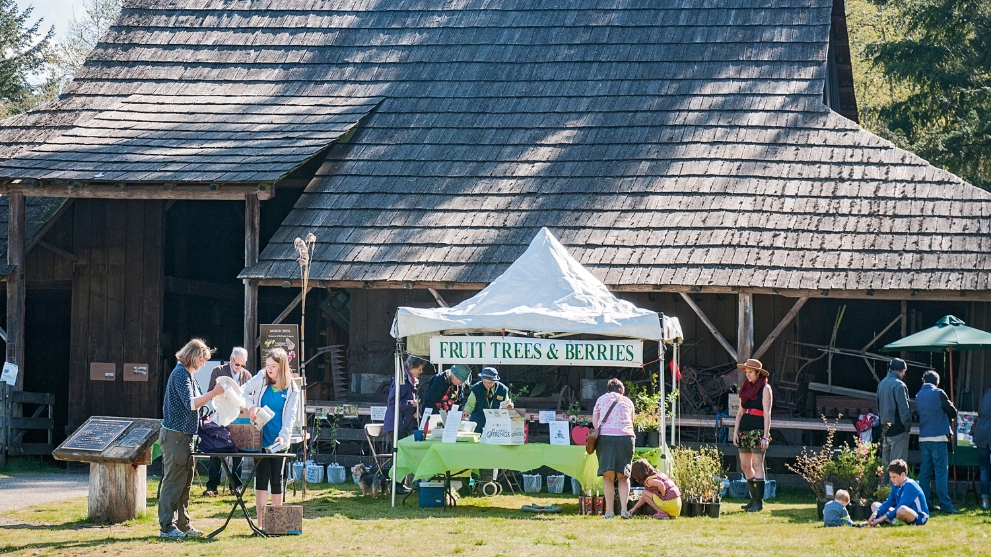 Get a head start on your garden with the annual seed and plant sale at Surrey's Historic Stewart Farm. Shop for rare heirloom vegetable, herb and flower seeds, get tips from the heritage garden volunteers and  Master Gardeners. Everyone is welcome to visit the heritage flower and vegetables gardens. Kids get to learn some gardening skills with "seedy" crafts and activities.
Richmond Cherry Blossom Festival *Free*
Sunday, April 7 2019, Richmond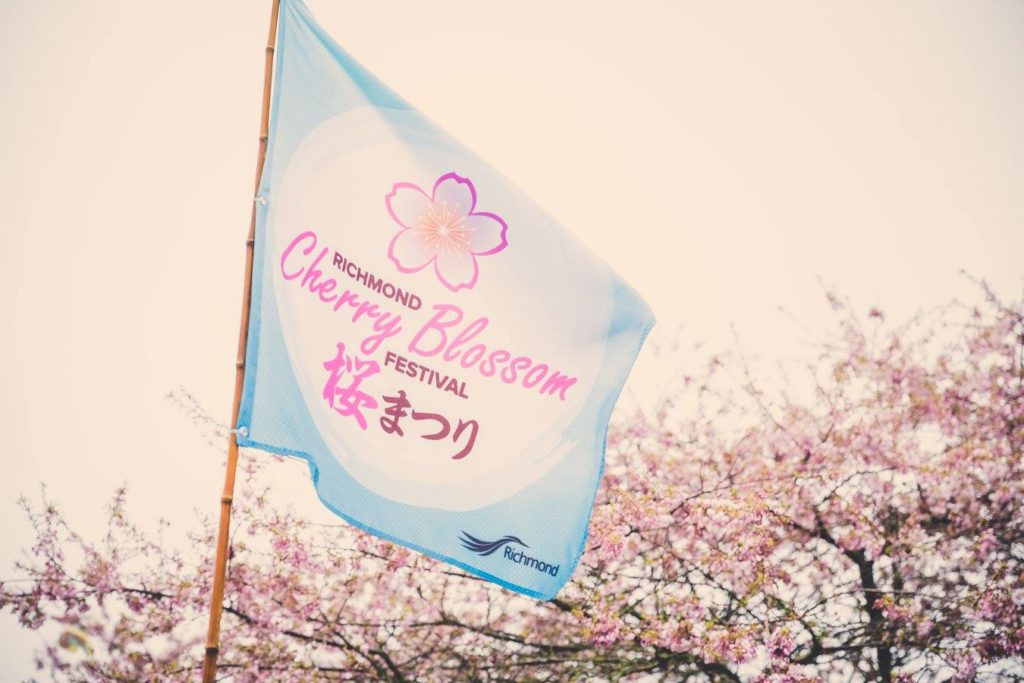 Garry Point Park in Steveston is home to 255 Akebono cherry blossom trees. It's a gorgeous setting at the mouth of the Fraser River. This festival celebrates the arrival of these blossoms with a day of traditional Japanese music and dance performances, delicious food options and fun activities as celebrated in Japan.
West Coast Flying Trapeze Party *Free*
Saturday, April 6 2019, Pitt Meadows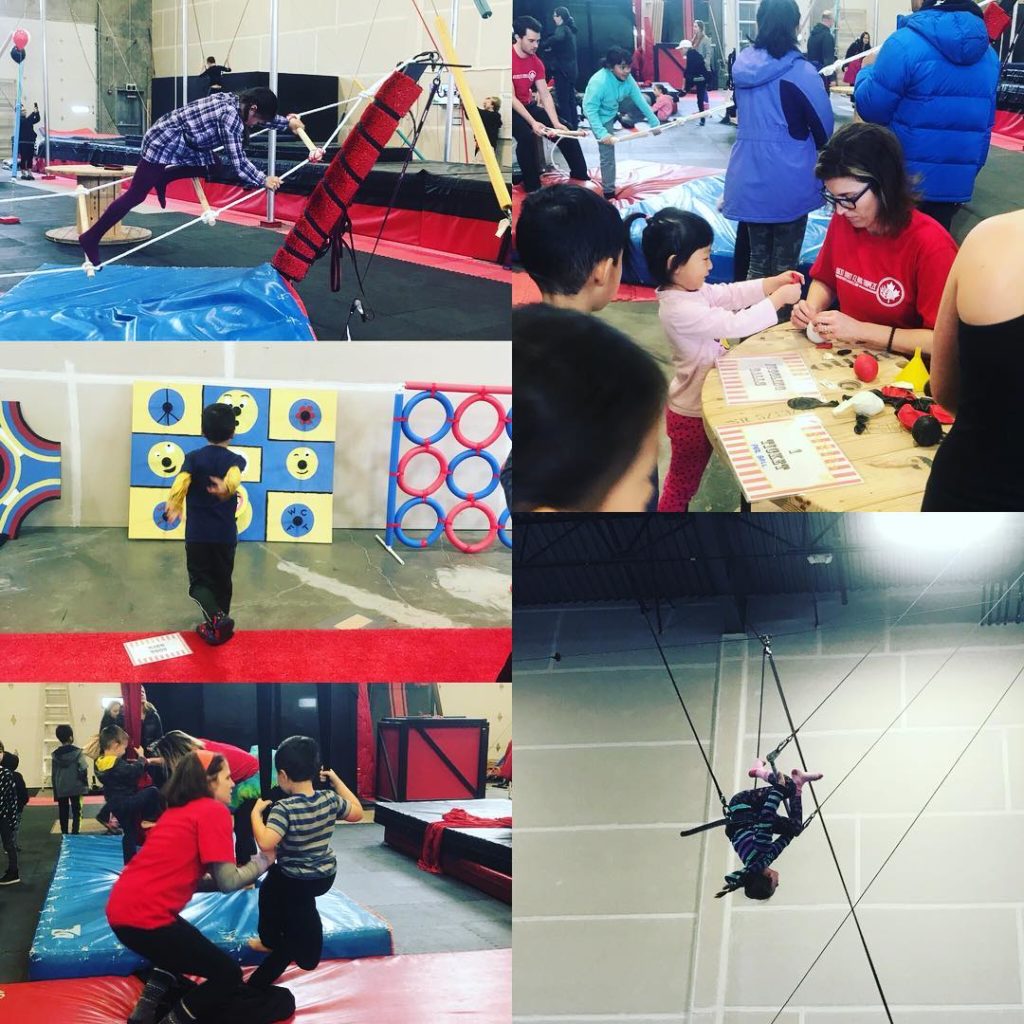 Step right up and try your hand(s) at juggling, aerial arts, and the flying trapeze! Get your face painted, take photos in our photo booth, play carnival games, and watch student performances sure to delight and amaze.
>> West Coast Flying Trapeze Anniversary Carnival & Open House
Salmon Girl *Ticketed*
A young girl makes some extraordinary friendships when she dives into a magical adventure where the delicate balance of nature could change her life forever. Theatre, dance, music and puppetry create a stunning experience that shares a First Nations perspective on the importance of salmon in the natural world.
>> Salmon Girl at Carousel Theatre
Have you seen our Family Events Calendar? Check it out!
Harriet Fancott
Harriet Fancott is the Editor and Social Media Manager for Vancouver Mom. She has over 20 years experience in the arts, tech and mom-based blogging arenas. She lives in East Vancouver with her husband and son where they enjoy exploring all that Vancouver has to offer from festivals and events to playgrounds and beaches to sushi and ice cream (although not together).