Ten live-streamed activities from the Kids Fest Pop Up to family yoga!
Photo credit: Will Stroet
Now that we're all sequestered in our living rooms with our children, having things to look forward to is key to our mental survival. Thankfully, generous artists and musicians are providing live entertainment and activities from music and dance to art-making available to our kids through the miracle of the Internet. Whether it's Facebook or Instagram live, Youtube or Zoom, there are lots of ways to be engaged and moving. Here are some wonderful events on the books (or rather the computer.)
Updated weekly!
Virtual activities & events for kids
Gymboree Music & Play Vancouver – Activities for Babies, Toddler and Preschoolers
Wednesdays and Fridays
Looking for ways to keep your active under 5s occupied? Gymboree Music and Play is hosting FREE and super fun virtual classes from story time to dance and music led by educational specialists for babies, toddlers and preschoolers. Find out more!
Kids Fest Pop Up
May 26-31 2020, Facebook Live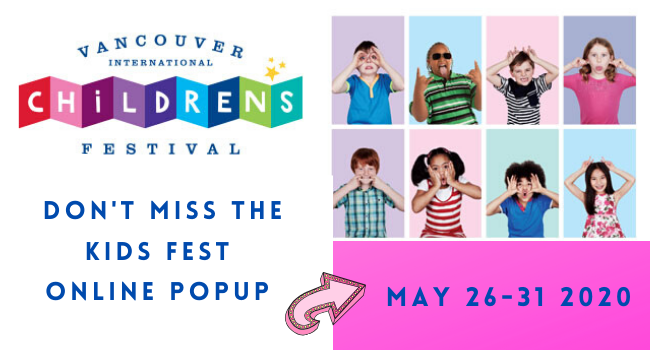 The kids fest may not be IRL this year but you can get your fill of first rate performances and workshops online as part of the first ever Kids Fest Pop Up! From Tuesday, May 26 to Sunday, May 31, take part in daily online events that will transform your living room into a front-row celebration of theatre, film, dance, and art. And whether you want to dance like nobody's watching, learn to juggle, fold the perfect paper crane, become a cartoonist, or learn to draw beautiful Indigenous Art, Kids Fest Pop Up workshops will keep you learning, laughing, and creating.
Will's Jams Final Facebook Live
Facebook Live, June 12th at 1pm
Local music man and dad of two Will Stroet performs toe-tapping, singalong jams with special musical guests for 30-minutes on Fridays at 1 pm from all of his albums. Kids and their parents can tune in live and join the fun.
This Friday's Live called "Sports Day" is all about sports and will feature songs like "Hockey's Just Really Cool," "Kick It" and a brand new song called "Sports Day." This will be his last Live for the month since I'm taking some time off to work on some other exciting new musical projects to share with you all soon!
Will's youngest daughter June will also be the artist-in-residence again and will teach kids how to draw one of her favourite imaginary sports. 
Online Baby Class – Roll Baby Roll
Thu, May 7, 2020 10:00 am until  Thu, June 27, 2020 11:00 am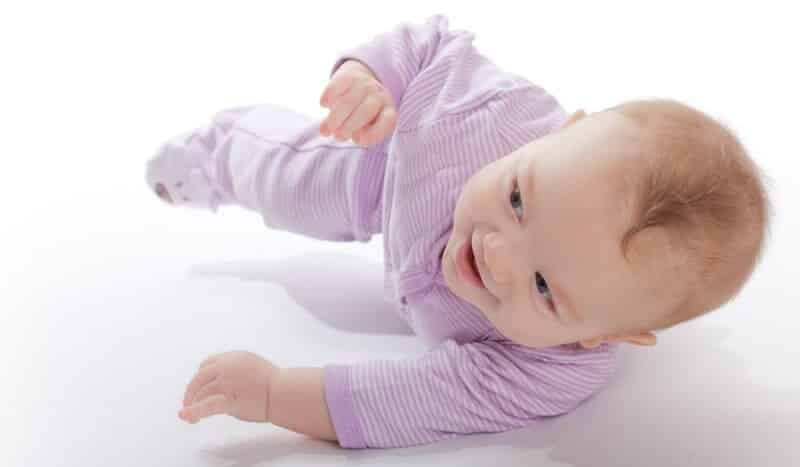 Join Bonnie at Family Continuum for a free online parent/baby Roll Baby Roll classes. She will talk about your baby's brain development, and teach you different ways to support your baby through touch. Learn some exercises, new songs, a little dancing with your baby, and connect with other moms.
You will need:
a firm surface for your baby to lie on
your baby!
a scarf
an exercise ball (no worries if you don't have one handy)
La La Lindsey Live Stream
Every Tuesday and Thursday at noon

La La Live Stream – Episode 4: In this episode Lindsay and the kids will celebrate their own unique awesomeness through Song & Art Time Playtime! 🎶🎨
Chorus and Clouds
Instagram Live, Mondays at 3:30 pm
Tune in on Monday's with your under 5s for singing, laughing, dancing and enjoying stories together. "Although we may not be able to be together physically, it was so beautiful seeing you all viewing, sending your love and then receiving photos and videos of your time with us." PS: Check their page for special events!
>> Chorus and Clouds Instagram
Music With Marnie
Mondays and Fridays and every second Wednesday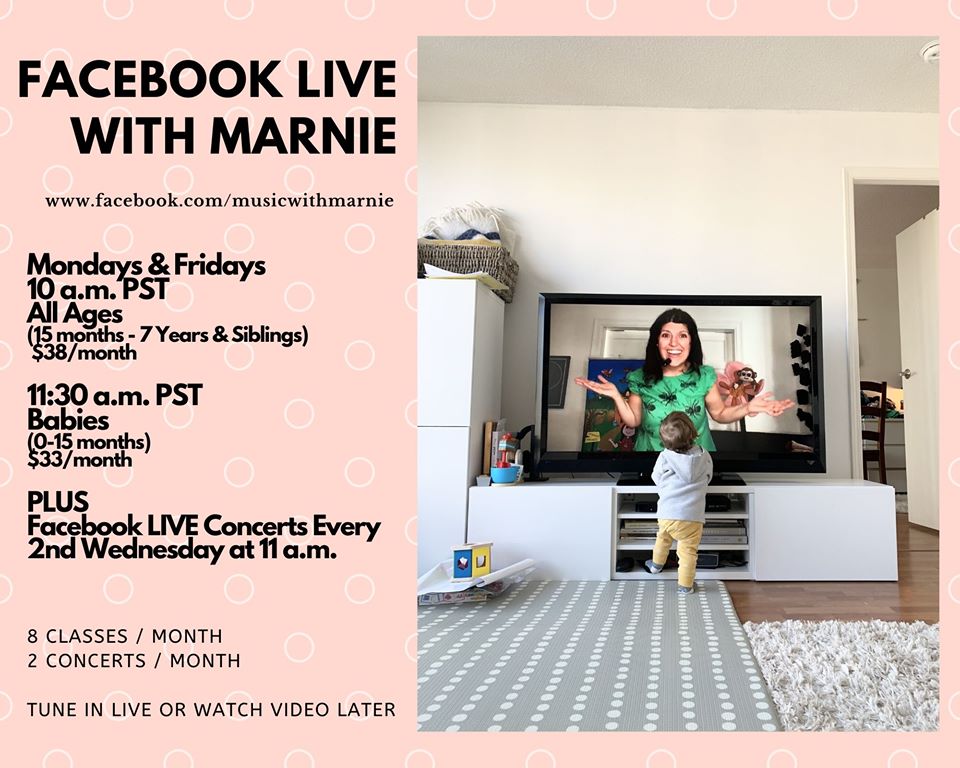 Popular musician and pop star to the little ones, Marnie is reading stories and performing her catchy dance tunes via Facebook Live.
>> Music with Marnie Facebook Live
Harmony Kids Yoga
Mondays at 11:30 am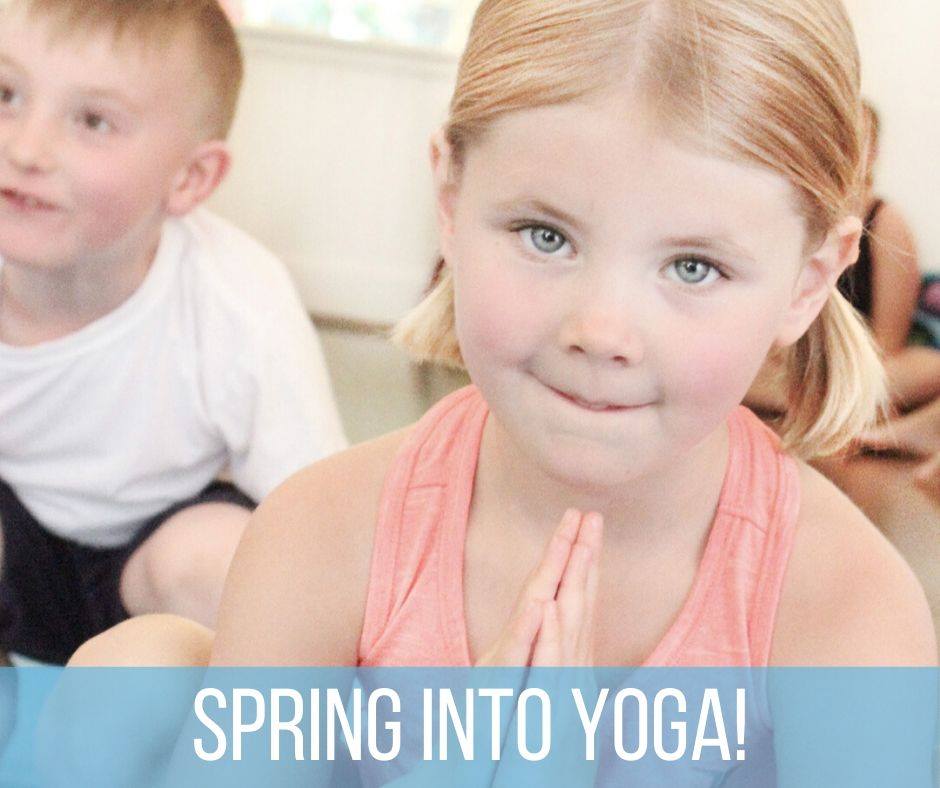 Fort Langley's go-to for kids yoga is hosting daily ops on Instagram and Facebook Live for you and the kids to get bendy together! Very kid friendly.
>> Harmony Kids Yoga Facebook Live
Uphoria Family Yoga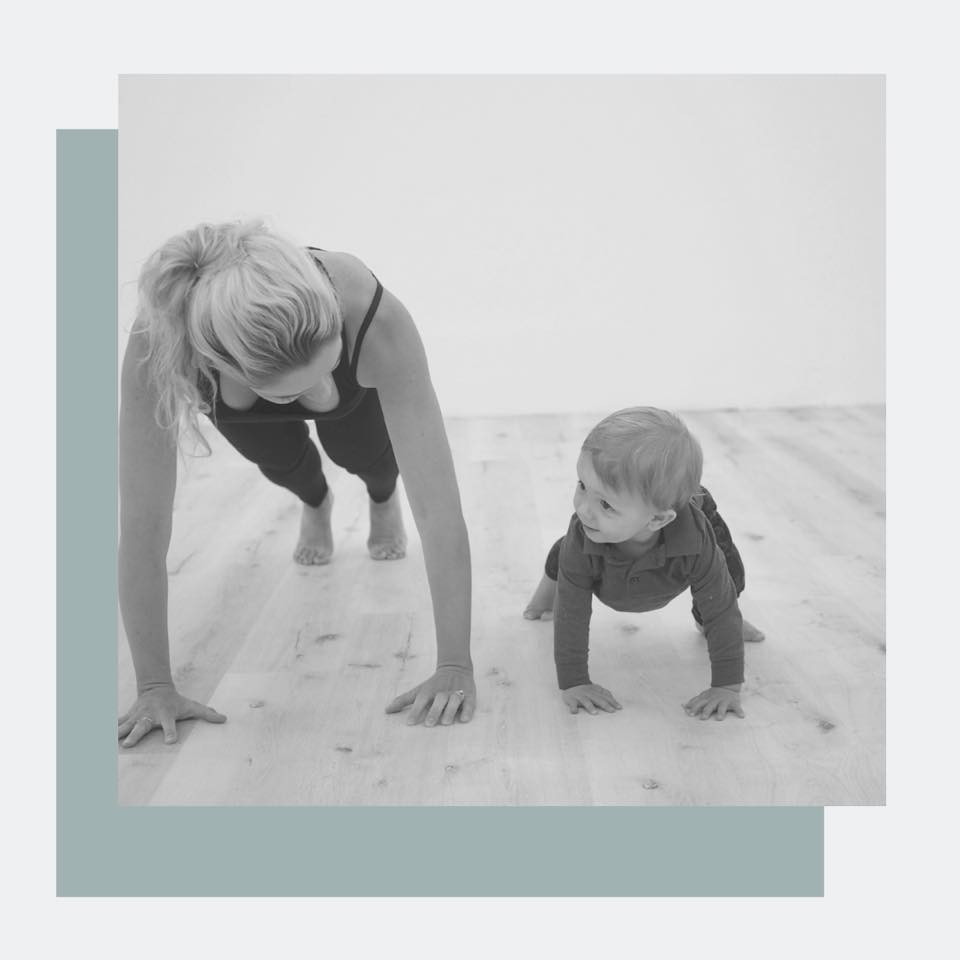 This family yoga studio is streaming virtual zoom adult, pre/postnatal, kids classes, family yoga + birthday parties! All classes are by donation (suggested min $6). 100% of proceeds goes towards Üphoria Yoga & teaching staff.
>> Virtual Yoga Classes with Uphoria
Splash and Boots
Daily at 7 am PST
Start the week off right with a dance party! (Parents get your work out gear on … this can double as an at-home-workout!) How can you prepare?
1. Find your best yellow and blue dance party outfit
2. Clear a dance floor in your living room, bedroom, kitchen.
3. Invite your friends (to join you virtually)
4. Warm up with our dance party playlist on Spotify
5. Send them your requests!
6. Meet them live on their Facebook page at 7 am PST
>> Splash and Boots Facebook Live
Harriet Fancott
Harriet Fancott is the Editor and Social Media Manager for Vancouver Mom. She has over 20 years experience in the arts, tech and mom-based blogging arenas. She lives in East Vancouver with her husband and son where they enjoy exploring all that Vancouver has to offer from festivals and events to playgrounds and beaches to sushi and ice cream (although not together).