The May long weekend is to camping as Covid-19 is to staying home. So, what are would-be campers and cottagers to do in just over a week when camping season officially opens but parks remain closed?
Kelly and Hammond Tarry, and their children Piper (10) and Cooper (8), in Surrey have a solution that will satisfy the need for adventure while raising money to fight Covid-19. The BC Stay-at-Home Campout is gearing up for its second backyard (or living room) campout after a successful debut on April 25 when nearly $4,000 was raised for the BC Centre for Disease Control Foundation. 108 families from across the province donated a minimum $5 'camping fee' to participate.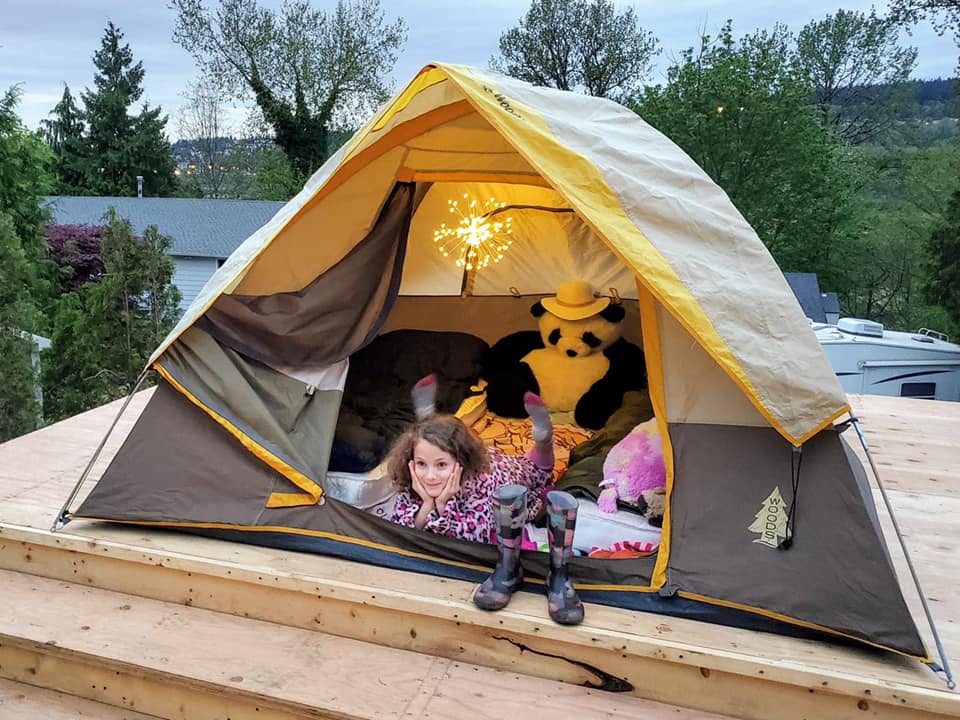 Leading up to the event, Kelly started a public Facebook group, now at over 200 members, in which families across the province shared their enthusiasm and photos. Several community groups – including Scouts, Girl Guides and even the Maple Leaf Quilters – embraced the event in lieu of their usual in-person gatherings.
And they're ready for round 2 on Saturday May 16 with the hope of involving more British Columbians. "We were asked to do it again by a few different campers," explains Kelly.
"I think families enjoyed looking forward to it and wanted to be part of it again. The nicer weather is around the corner and the May long weekend is the traditional kick-off to camping – so with campsites still on lock down until at least June 1st, we thought that May 16th would be a great day to hold the second campout."
Pitching a tent is only the beginning of the fun! The Tarry family suggests you make an evening of it by preparing and enjoying dinner outside. Campers can also opt for traditional games that encourage phones and electronics to be set aside for the night. S'mores? Why not? Dust off the guitar and play some camp tunes while you're at it. This is a time for making memories and the most of a situation that has been tough on adults and children, alike.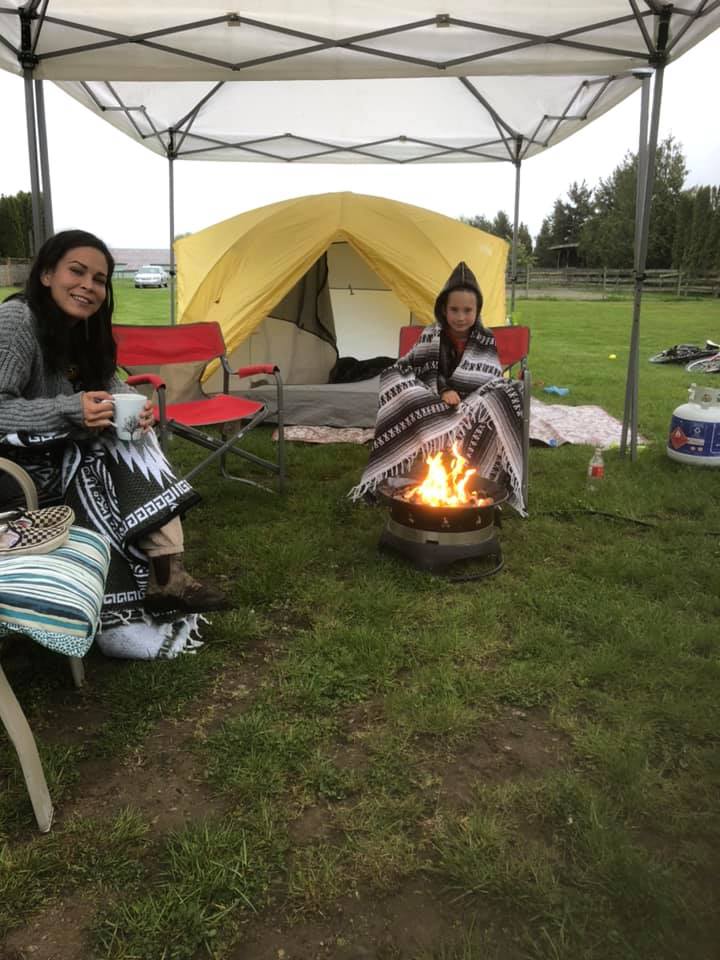 While Kelly and Hammond had three aims for this fundraiser – to build awareness of the importance of staying at home, to find an event that would bring families together while at home, and to raise money for the BC CDC Foundation in the fight against Covid-19 – the unexpected bonus has been how empowered their children have felt throughout the experience. Their daughter, Piper, was inspired to write a letter to Premier John Horgan about the fundraiser which he tweeted while encouraging families to join the event.
"It has provided a natural environment for the children to learn about giving back to the community and that no matter how old you are, you can make a difference," reflects Kelly. "Moments like these are memorable and will positively shape how the children see the world and their abilities to contribute to it."
On May 16 join hundreds of other families across the province in the BC Stay-at-Home Campout!
Participating is easy!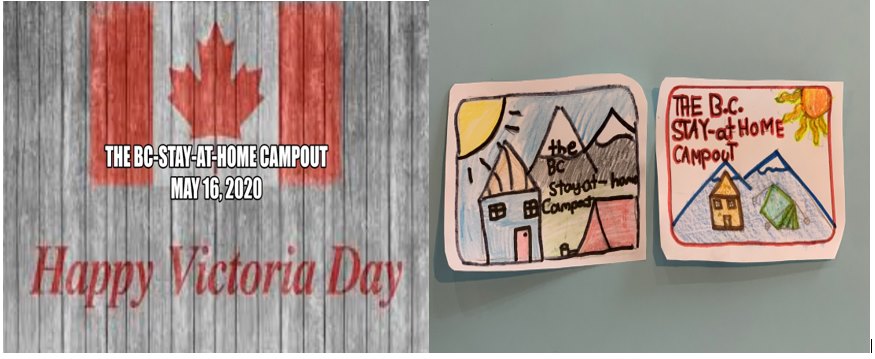 1. Donate your minimum camping fee of $5 via Canada Helps to support to fight against COVID-19!
2. Join the BC Stay-at-Home Campout Facebook group and share your planning, preparation and pictures with the rest of us campers!
3. Share the event with your friends, family and community groups
4. On May 16th, camp at home; in your yard, driveway, living room, basement –anywhere you want as long as you stay at home!
Vancouver Mom
Would you like to write for us? We welcome well-written guest submissions with a local interest slant. Share your tips, review local businesses and highlight hot trends for Vancouver moms. Get all the info on our Contributor Page!