COVID 19: Isolation Pro Tips from Local Moms, Part 1
Photo credit: Katie Jameson
We truly are all in this together apart. Every mom (and dad) in isolation with their kids is coping alone but with virtual support from other moms, family and friends. We asked some local moms to share some isolation tips on things that work with their kids. This is the first part of a multi-part series! Stay tuned for more tips and hacks. Thanks to the participating moms. Consider following them on Instagram or visiting their blogs.
Isolation tips, activities & hacks from local moms
Dance Party
Have a LOUD dance party! It doesn't matter if it's big or small, gather your kids around a speaker, your phone or the TV and pump up the music! Move your body and watch the kids let loose, I promise so Suggs will happen and your mood with shift. My pro tip is to do it outside in the sunshine, our neighbours joined in from across the fence today and it made the kids so happy.
>> Follow Katie Jameson
Maintain a schedule, but don't have it set in stone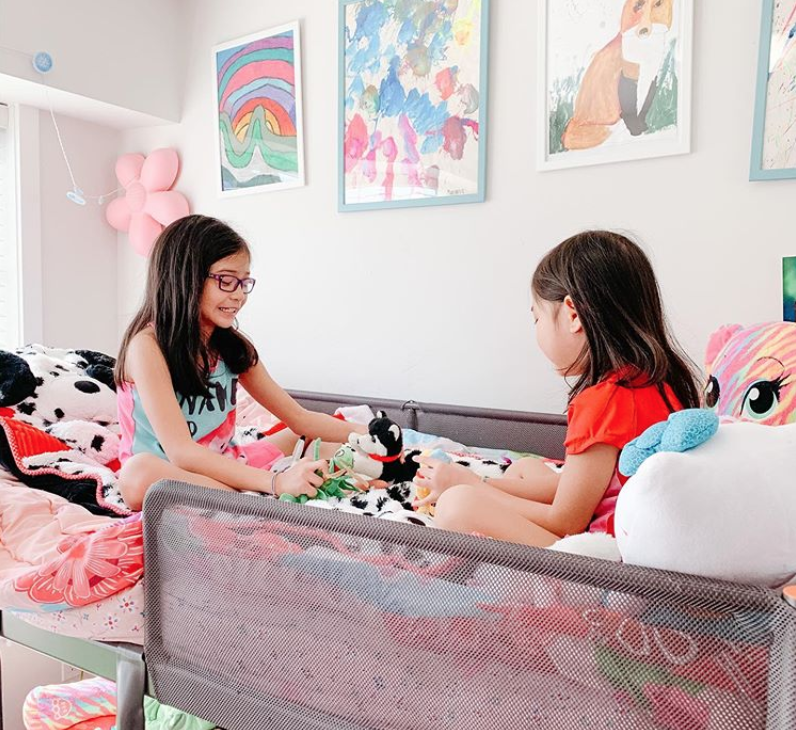 Isolation is a big change in routine and each child handles change differently. It's good to have a schedule in place to create some normalcy, however allow your schedule to be more flexible and go with the flow of how you and the kids are feeling that day. The girls and I have days where we feel like we can conquer all the things, so we do! Then there are other days where all we want to do is have a movie marathon, so I'll pop some popcorn and call it a day. 
>> Follow BethalyMiro
Do it yourself breakfast
I like sleeping in but my kids don't so I leave all the mess-free breakfast items on the lower shelf of the pantry and fridge for them to grab when they wake up. I get a few extra minutes to snooze and they don't have to wait for me to eat.
>> Follow Reg Lok Von
Bonding time
As it is easy to feel trapped in the despair and uncertainty that these times are bringing to us, a great mood lifter is being of service to others. Prepare treasure hunts with your kids for friends, you can maintain social distance while you help your child feel connected to the recipient. 
Using this time to bond with our children is undoubtably one of the most precious gifts of this time and face-painting the whole family with the same theme brings a great sense of connection and spice into our play time.
>> Follow Jimena at Jimena Yoga
Get outside
We go out for walks, exercise on the trampoline, and do conditioning exercises in our homes. insert burpees and push-ups in between activities just to get our blood and ideas going. We recently started the "Learn to Run 10 K" program as a family. We do our sessions three times a week and even the youngest at age seven has managed to keep up with great enthusiasm. She would ask us on our "days off" if we can go out for a run again!
The magical places that our legs will take us awaits! Keep moving and don't miss out on what has yet to be discovered! This photo was taken at a secluded place that stretched out from the dyke at Garry Point in Richmond. There was no one in sight!
>> Follow Kerry Chan
Play time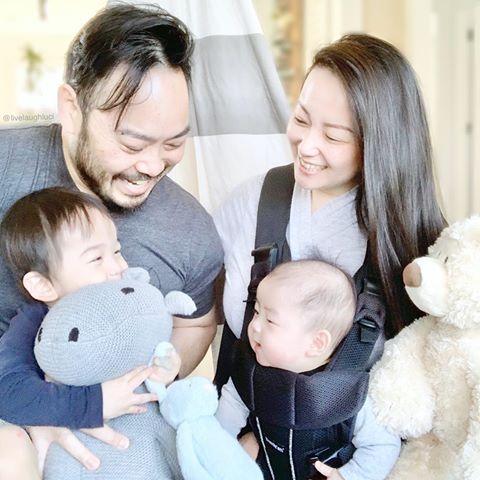 Be your child's playmate by being a kid again! 
>> Follow Luci Chen at Live Laugh Luci
This is the first part of a multi-part series. Stay tuned for more pro tips from moms!
Harriet Fancott
Harriet Fancott is the Editor and Social Media Manager for Vancouver Mom. She has over 20 years experience in the arts, tech and mom-based blogging arenas. She lives in East Vancouver with her husband and son where they enjoy exploring all that Vancouver has to offer from festivals and events to playgrounds and beaches to sushi and ice cream (although not together).