Weekend Getaway: Check out Dirty Laundry
This past weekend was brilliant as it was my first girls' weekend getaway in a long, long time. Since I couldn't bear the thought of leaving my little man behind (he's just three), I took him on an adventure to Summerland in the Okanagan, home of wine, sun and fun. Although we didn't get as much sun as we'd hoped, we certainly had fun and the wine was flowing, which is never a bad thing.
A Weekend Getaway, Heavy on the Wine
We did leave the rain behind in Vancouver, and enjoyed enough sunny breaks to allow Summerland to keep its name in our books. When the sun came out it was hot! But not quite summery enough to don our bathing suits, so instead we traded them in for something that suited the weather: a wine tour. An excellent weekend getaway activity, by any account.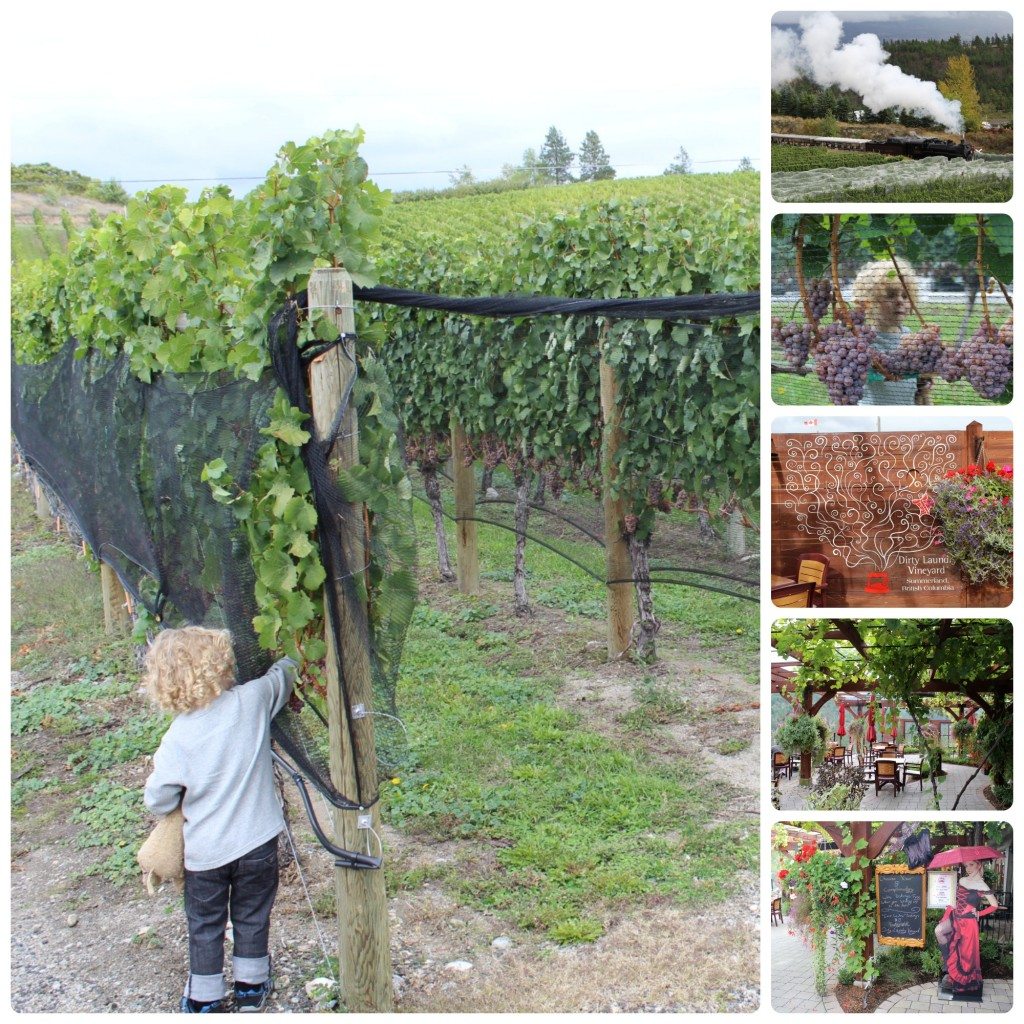 I've been told that Summerland is host to well over twelve wineries, which is shocking considering how small the town is. There isn't even a Starbucks. Or maybe it's not at all surprising since the weather is fine, and dry and perfect for grape growing. And I am telling you, Summerland is hiding some deep dark secrets that are really too interesting not to share.
Racy History at Dirty Laundry
We headed over to Dirty Laundry, a winery that has a racy, bodacious history. Originally, the property housed a laundry service. Back in those hard-working days, the men who worked the railroad didn't care too much about keeping their clothes clean so the proprietor had an idea that would bring business in another way. He opened a brothel. Yes, I know, crazy right? But I tell you what, the story has it that not long afterwards, the men in the area had the cleanest clothes in town, not to mention they were a lot happier.
A bit of a racy past to be sure, but it turned into something wonderful when Dirty Laundry (or as my son calls it 'dirty wash') opened the winery. The winery sits atop a hill overlooking an amazing view of vineyards and hills and more vineyards. The newly renovated outdoor patio is lush and beautiful even in October, and the wine shop and tasting room was hopping busy! And if you're lucky, you'll see the steam train go by, a real treat for the littles!
Wine tastings at Dirty Laundry are always free, and the stories and songs being sung as customers sip away are fun if not a little bawdy. In the wine store there are plenty of 'reminders' of the past to buy including sexy wine stoppers and fun high-heeled shoe bottle holders to name a few.
Okanagan Wine Festival
Your weekend getaway can include the final tasting run of the Okanagan Wine Festival on October 11-12, 2013.
Dirty Laundry Vineyards will be one of 80 wineries pouring at this finale event for the festival. Live music, sampling and wine seminars will be featured. DLV is sure to win more awards if history speaks for itself. This vineyard has won many awards including 2102 Gold for the Pinot Gris, which happened to be my favourite during our wine tasting. What was really nice about this experience was that my three-year-old was welcomed, although if they knew he was pinching grapes it might be a different story. It was pretty cute to watch him savour the flavour of the grapes on the vines. Maybe we have a future sommelier on our hands?
Travelling with a Three Year Old was Easy-Peasy
On our way home we took the Hope-Princeton highway, which made the journey more pleasant as there were plenty of opportunities to stop for breaks along the way. Although the journey took a bit longer than the Coquihalla, it didn't feel that way as it was smooth sailing. When you're in Princeton, check out Pasha's Pizza for the best Mediterranean Pizza I've had in quite some time. It's not fancy, in fact it shares an entrance with the ESSO Station, but for takeaway it's really good.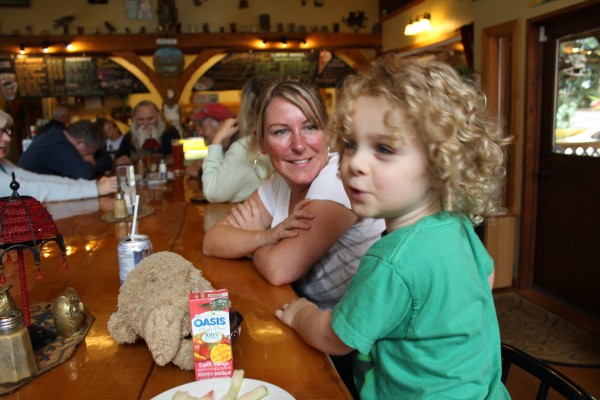 When you get to Hope, make sure to check out the Owl Street Cafe. They have the best BLTs on freshly-baked gluten-free bread this side of Mission. Just don't count on the service being quick. This is small town BC after all!
There you have it. When you're looking for what do to for a weekend getaway head to the Okanagan and check out Summerland. But don't forget your snow tires, you never know!
Dirty Laundry Vineyard
www.dirtylaundry.ca | Facebook | Twitter
7311 Fiske Street, Summerland, BC, 250-494-8815
Lee-Anne Ekland
Leeanne Ekland is a stay-at-home mom of one, who's on a mission to rediscover love, wellness, and neighbourhood happenings and to have a ton of fun. She's also a lover of wine and yoga and believes that sharing her experiences at www.MomParadigm.com brings her closer to living her best life. Having started the parenting experience much later than most, she offers a unique perspective on the challenges and all that is amazing about being a mom over 40.