Vancouver Mom: Nicole Fetterly, Choices Markets
Nicole is a East Vancouver Mom who sure loves food! A Registered Dietitian and the Nutrition Operations Manager at Choices Markets, she is passionate about educating people about healthy food choices and a sustainable food system through their in-store programming and also writing and blogging. She has two kids, Nora (age 6) and Max (age 3) with her husband Paul, who loves food and cooking as much as she does. They spend a lot of time in the kitchen, with the kids perched on stools, helping and sampling and talking about food. They live in East Van, the heart of the city with great culture, food and everything Vancouver has to offer.
Nicole's Favourite Spots!
The Canadians Game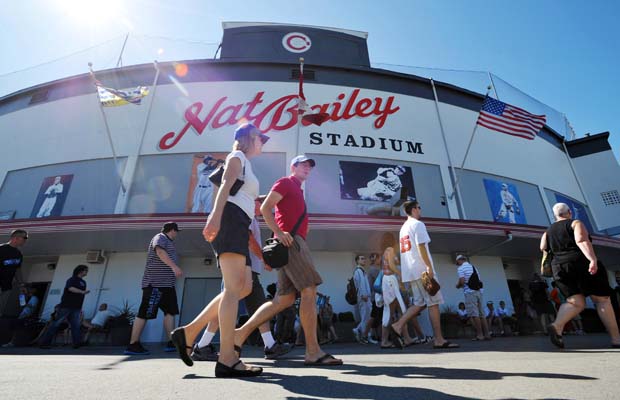 An affordable family outing and great for a big group (but book early if you have one). Kids especially love the Family Fun Sundays where they get to run the bases afterwards and get a free baseball.
4601 Ontario St, Vancouver, (604) 872-5232
Terry Fox Plaza
Great people watching, especially for skateboarding enthusiasts, and a great place to teach kids about the Canadian legend, Terry Fox.
In front of BC Place off Beatty St
Craft Beer Market
I am fanatical for a good IPA! Great food, very roomy and accommodating of kids but with hundreds of beers on tap for grown-up fun.
Salt Building, 85 West 1st Avenue, (604) 709-2337
Budgies Burritos
The best vegetarian burrito hole-in-the-wall in Vancouver. The kids version is called a Baby Beastie, and it's our go-to takeout food.
Mt Pleasant Community Centre. 44 Kingsway, Vancouver, (604) 874-5408
Robson Square Skating Rink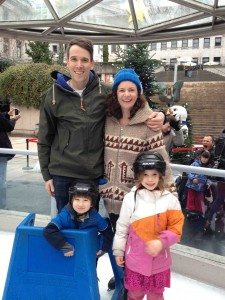 Free fun on a sunny winter day! It's nice to do an outdoor activity as a family then enjoy a thermos of hot cocoa while watching the entertainment, like live bands and orchestras.
800, Robson St, Vancouver, (604) 646-3554
Clark Park
A beautiful picnic spot for an easy summer weeknight with a huge hillside to sit on and enjoy the Vancouver vista and a great playground with swings, zipline, field, basketball.
1500 E 14th Ave, Vancouver, BC V5N 3R3
Green Point Campground
On Long Beach, in the Pacific Rim National Park near Tofino and the best place in all of BC! We go at least two times per summer for surfing, biking and fun with friends. And always with a stop at my favourite restaurant in the world: SOBO!
Tofino, (250) 726-3500
Image credit: (vancouversun.com – Nat Bailey)
Find more great places for moms just like you. Download JellyBeen, the social mobile app to find the best places to shop, eat and play with kids.
Vancouver Mom
Would you like to write for us? We welcome well-written guest submissions with a local interest slant. Share your tips, review local businesses and highlight hot trends for Vancouver moms. Get all the info on our Contributor Page!