Simple home decor refreshes with Sarah Baeumler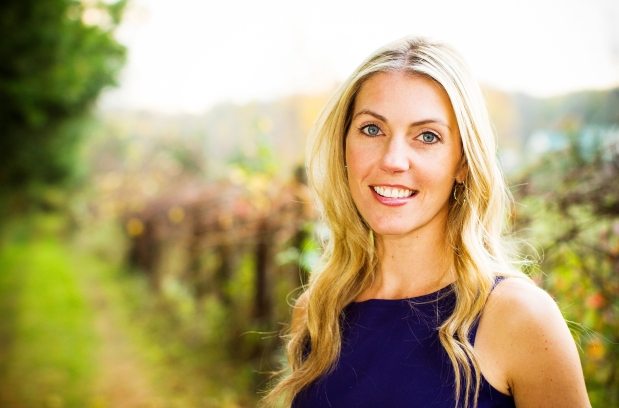 Sarah Baeumler is an HGTV superstar, philanthropist through the foundations she and her husband set up, launched a new lifestyle and travel site, and is a mom to four. Just typing it out makes me tired. The hit HGTV show she creates with her husband, Bryan Bauemler, is called Bryan Inc and just premiered this month! We talked small spaces, refreshing your space, and the challenges of storing the toy collections of four kids.
Small space refresh
As Vancouverites in a challenging real estate market, most of us are living in small spaces, particularly compared to those palatial places we see on HGTV. Sarah understood what I meant right away.
"All of the rooms in your home are utilized regularly – so keeping with a classic neutral palette that makes it so much easier. We obviously all love a pop of something – a pop colour – just so we feel we're staying on trend. That's why things like throw cushions or light blankets are easy to bring in, but don't necessarily take up a lot of room." Slipcovers for throw cushions are a key small-space decorating trick.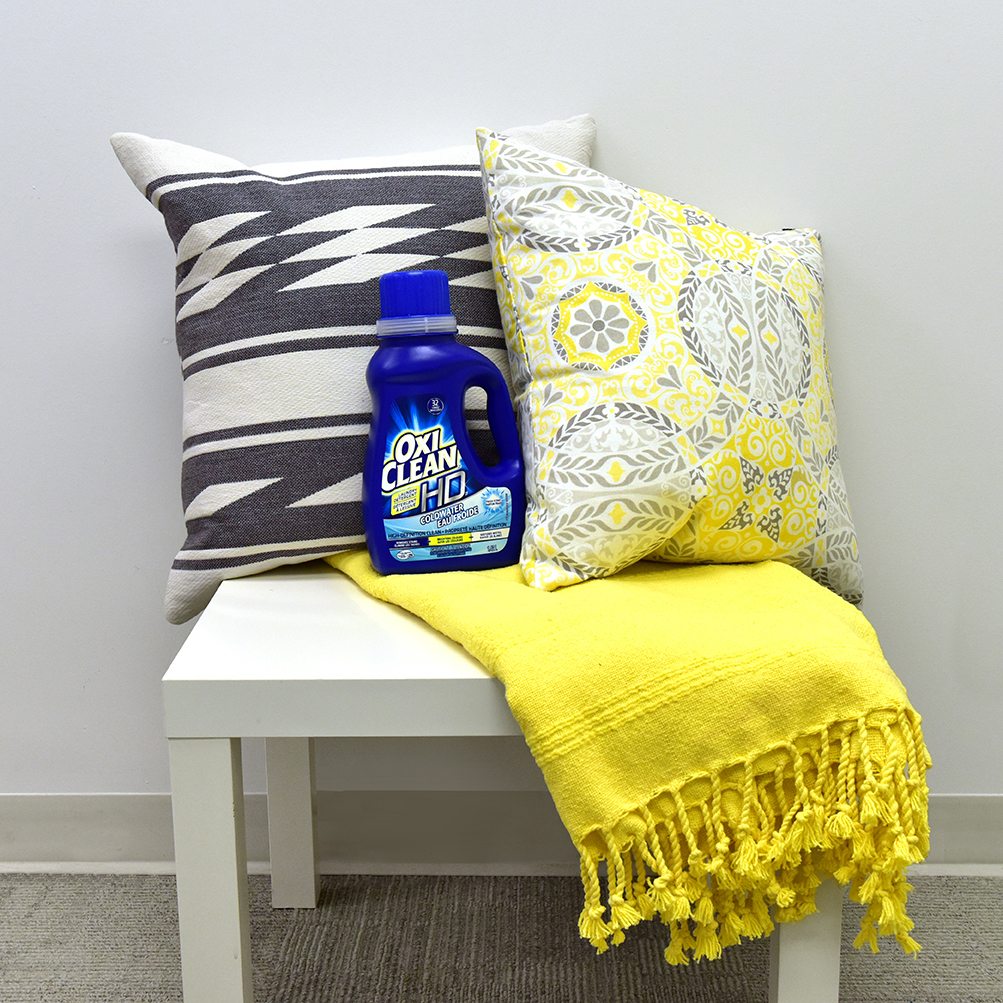 And what about keeping all those neutral pieces of furniture clean? "Oh, OxiClean does a great job of that."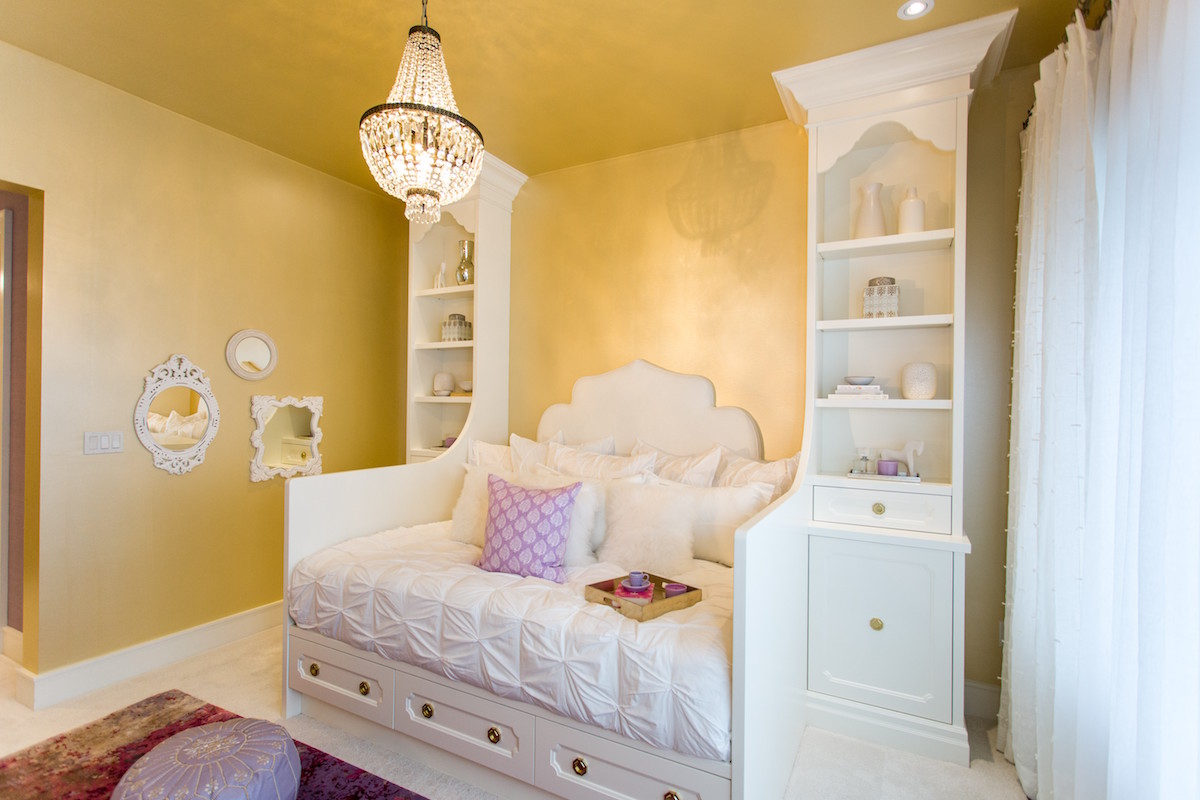 Toy storage
As a mom to four kids, I thought Sarah must have some serious toy storage solutions. Just the mention of toys makes her take a deep breath. 'I'm a big fan of under bed storage. I'm keen on using space under beds, as well as over beds," Sarah explained. "So I wouldn't purchase anything for my kids that doesn't fit under the beds! For my daughter, we had a queen bed, lifted it up and had shelves built for underneath her bed, and she fills them with her stuffies. So she's happy, and I'm happy because they can all be tucked away at the end of the day.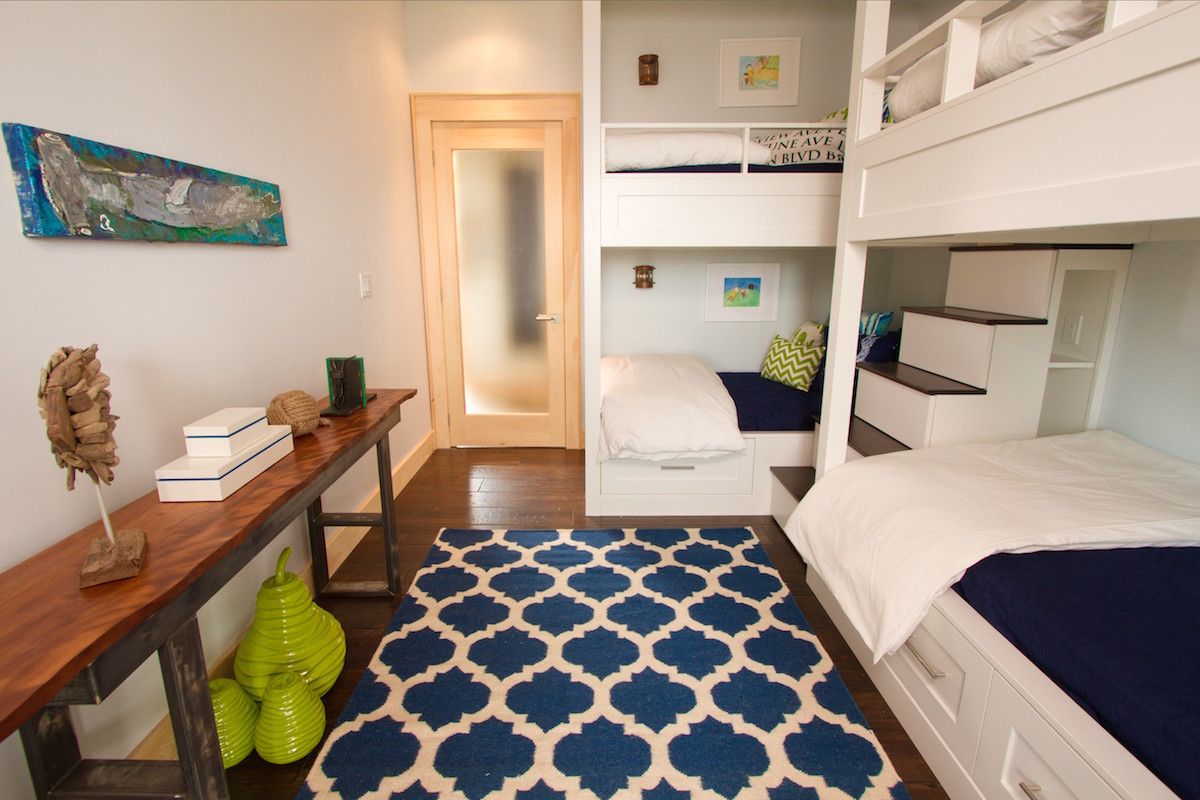 I asked Sarah to explain a bit more what over-bed storage would look like: "If you do bunk beds, instead of doing the traditional bunk bed system, if you actually do two beds, and one is lower to the floor and one you hang, then you can utilize space in between the two bunks. Look at the two beds as separate, and then find a way to include additional storage. That was key for us."
Sarah Baeumler is a busy woman – she's filming the HGTV show Bryan Inc with her husband. Sarah's new website, SarahBaeumler.com, is an amazing lifestyle site full of home design, fashion, family, and food.
Erin McGann
Erin McGann is the former Managing Editor for Vancouver Mom and Toronto Mom Now. She drinks just a bit too much coffee, is a bit obsessed about sourcing local food, plays the cello moderately well, spends too much time on Twitter, keeps honeybees on a rooftop, and has a thing for single-malt whisky. Erin is working on a novel set in turn-of-the-century Vancouver, which her husband, son and dog have to hear about all the time, and also blogs at Erin at Large.