Mom on the Street: Christine Pilkington Goes Green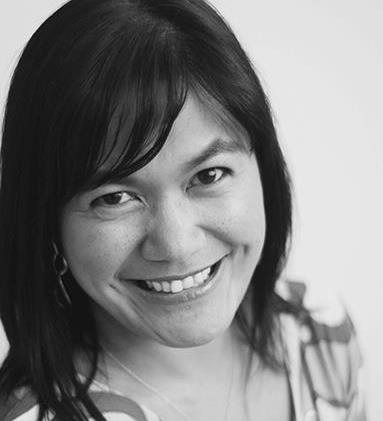 Vancouver Mom's publisher Christine Pilkington is (no surprise) a Vancouver mom herself. She lives in East Van with her husband Jesse and their three daughters, and like many Vancouver moms she's taking steps to live more sustainably. For her, it's not about setting up a homestead off-the-grid where she grows all of her own food. Rather, it's about making small, manageable changes that all add up. "Green living doesn't have to be scary," she says.
Mom on the Street Tips for Green Living
Christine shares six things she's doing to live a little more lightly on the earth.
1. One Car Family
Christine and Jesse share one car. For those days when they both need a vehicle, they use Car2Go. It is possible for a family of five to share one vehicle!
2. Cycle and Walk
For short trips, Christine cycles or walks. In fact, when Christine and I have work calls, she's often walking or cycling around her neighbourhood, running errands or picking her daughters up from school. It's green living with an added wellness benefit.
3. Skip the Dryer
"Not every piece of clothing needs to go in the dryer," says Christine. When lighter-weight pieces come out of the washing machine she hangs them to dry year-round. In the summer months, she hang dries most of her clothes.
4. Online Grocery Delivery
To help her save time Christine orders her groceries online through SPUD. It also helps facilitate greener choices, since SPUD focuses on organic and local foods that are good for you and the earth.
5. DIY
Christine loves to knit, and she's learning to sew. This mom on the street sewed aprons for her daughter's foodie birthday party, and gave those away instead of goodie bags containing lots of cheap plastic toys.
6. Buy Less (New) Stuff
One of the best ways to go green is to reduce your consumption, and that's Christine's biggest tip. "Just buy less stuff, and shop second-hand." Every time you don't buy something new, you're reducing your environmental footprint.
Thanks, Christine, for sharing your green living tips as an East Van mom on the street!
Amber Strocel
Amber Strocel is a writer, aspiring math teacher, suburbanite, wife and mom of two. She believes in the power of the Internet to connect people, and she believes that numbers are the poetry of the universe. You can often find her knitting, sewing, volunteering, working in her garden, and sneaking chocolate when no one's looking. She blogs at Strocel.com and shares her photos on Instagram as @AmberStrocel.