Holiday Traditions: Vancouver Mom Bloggers Share
Article by Amy Lee, one of our 2012 Top 30 Vancouver Mom Bloggers, who teamed up with other 2012 honourees to share their favourite holiday traditions.
To many of us, Christmas is so much more than decorating the tree or opening presents on Christmas morning.
Mom Bloggers on Holiday Traditions
Over the past few weeks, I've teamed up with 12 of Vancouver Mom's Top 30 Vancouver Mom Bloggers, and we shared some of our beloved family Christmas traditions. It's amazing to me that we all have very different holiday traditions that we enjoy, and most of them are not your typical Christmas activities.
Some of us have traditions from our childhood that we vividly remember. Now that we have families of our own, we are continuing these traditions so our children can experience the season's joy and magic.
Holiday Traditions, New and Old
Some of us created new traditions with our families. These traditions were created because they are things we value like giving back, and some traditions are created out of necessity because of certain food allergies.
No matter what the tradition, all of our holiday traditions have one thing in common – spending quality time with the people we love and creating new memories together. After all, isn't that what Christmas is all about?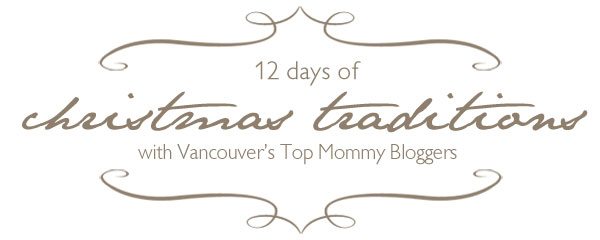 12 Days of Christmas Traditions
Here is what we love to do with our families over the holidays:
[unordered_list style="bullet"]
[/unordered_list]
We want to hear about your favourite holiday traditions, as well. Find out how to share your family's most-loved seasonal activities at You Say: Share Your Vancouver Holiday Traditions.
Amy Lee is a children's photographer who celebrates mother-child relationships. Her blog The Connection We Share is a place where she shares ideas and inspirations for mothers to connect and bond with her children.
Vancouver Mom
Would you like to write for us? We welcome well-written guest submissions with a local interest slant. Share your tips, review local businesses and highlight hot trends for Vancouver moms. Get all the info on our Contributor Page!