Vote for Vancouver's Greenest Family!
At the beginning of April, SPUD.ca and VancouverMom.ca launched our search for Vancouver's Greenest Family. We asked you to enter, and you did. We were so inspired by all the steps you're taking to green your lives, and your enthusiasm over living more sustainably. It was very difficult to narrow our field down to five finalists – but that was what our judges were tasked with, so that's what they did. Today we're thrilled to be sharing them with you. We know you'll find them every bit as inspiring as we do.
Vancouver's Greenest Family Finalists
In alphabetical order, here are our five finalists:
The Bal Family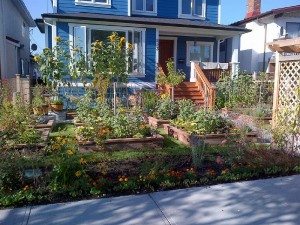 Preet and Harwinder Bal have two kids, aged two-and-a-half and nine months, and they live in Vancouver. They have dedicated their entire front yard, a large portion of their backyard, and even built four raised beds on their roof to growing food and beneficial plants. They are loyal SPUD.ca customers, taking pride in the fact that the grocery choices are local, and delivered to their door. Some of their family favorites include ground bison, and chocolate croissants. They also reduce, reuse and recycle, switching to e-billing for their utility bills and amassing a good stock of reusable grocery bags. As well, Preet and her sister started a recycling initiative for the annual Vaisakhi parade in Vancouver, urging the city to mandate recycling at public events. But their biggest representation of being green is their home. Last year they completed construction and moved into a highly energy efficient new home. Their house was featured in the February edition of BC Hydro's connected newsletter and is recognized as a Power Smart Home, with an Energuide rating of 89, which puts it in the upper end of the "highly energy-efficient new house" category. Highlights include solar hot water heating, an air source heat pump, Energy Star rated applicances, large south-facing windows to allow for substantial amounts of natural light, programmable thermostats and LED lighting for high traffic areas. Their sons enjoy the harvest of their garden, and as they get older they'll get involved in recycling initiatives. When asked what they love about their lifestyle, they said, "It comes naturally. It makes sense, and as new parents it needs to happen for our kids."
The Behnke Family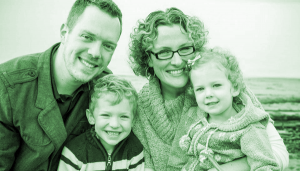 Gillian Behnke was one of our Top 30 Vancouver Mom Bloggers for 2010, and so it's fitting that she submitted her entry as a blog post. This North Vancouver mom of two kids – aged three and six – doesn't own a hybrid, doesn't wear all organic cotton fibres and doesn't have a living roof…unless moss counts. But her family does quite a number of things on a daily basis that make them green. They grow their own veggies, mostly from seed. They limit their energy consumption by choosing LED or CFL bulbs, installing "low-e" windows and "High-R" insulation, and using an energy detective to chart their power usage. They also downsized one of their cars from a minivan to a smaller vehicle recently. Their biggest change, though, was reducing their garbage output to less than one kitchen bag per week by composting and recycling (including things that don't go in the regular blue box). Their kids help with the veggie garden, get involved in recycling, and love to work with the compost. Gillian lists a number of other small changes, including making her own deodorant, removing all products containing parabens from their home, carrying reusable shopping bags, using a push lawn mower, and using green cleaning products. She says, "I love that we do all of these things because they are simple and we know they have an impact on the world around us."
The Gillis-Land-Murphy Family
Ed Gillis and Jocelyn Land-Murphy live in New Westminster with their three-year-old and five-year-old. They're taking lots of steps towards living a green lifestyle. They don't own a car, cycling everywhere together on their bikes. Their awesome three-seater starts conversations everywhere they go. They eat an organic, vegan, local diet. And they don't own a TV, preferring to spend their free time exploring and enjoying the outdoors. They're also taking steps to make it easier for their neighbours and friends to be green, too. They started a compost program, children's veggie garden and monthly vegetarian pot luck at their housing co-op. This was inspired by The Otesha Project,a bike-touring, theatre-based organization promoting a sustainable lifestyle, which Jocelyn co-founded in 2002. Their kids get involved, learning to ride a two-wheeler without training wheels by age three, heping to choose, buy and cook their vegan meals, gardening and composting, and hanging wet clothes on the drying rack, among other things. Jocelyn says that being green, "Is a set of values that links us together as a family and offers us an incredible amount of family activities to do together! It gives our children a sense of self-awareness and self-esteem for contributing positively to the Earth and all its inhabitants." They also created a fabulous submission video, which we encourage you to take a few minutes to watch.
The Jang Family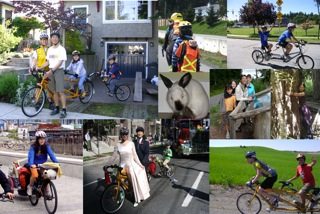 Stan and Elisabeth Jang live in Vancouver with their 13-year-old and 15-year-old. They're committed to living sustainably. They don't own a dryer, choosing to air dry their laundry to save energy. They're frugal with their hot water, since heating accounts for 21.5% of home energy use according to Fortis BC. They hand wash their dishes and take "navy showers". They also have geothermal space heating in their certified air tight house, which is significant because Fortis says that heating your home accounts for 55.8% of home energy use. They cycle almost everywhere. Their kids walk to school and cycle or bus to extra-cirucular activities. Her husband rides to his job sites as a Certified Energy Advisor, suprising many homeowners by arriving at their homes for an energy assessment on a bicycle pulling 45kg of equipment. Elisabeth cycles to work, clocking in about 100km per week. In fact, she even rode to the hospital to deliver her first child, and she walked home afterward. Their kids don't need encouragement to get involved – they "get it". When asked what she loves about her green lifestyle, Elisabeth writes, "By consuming just what we need, we reduce the strain we place on Mother Earth, and we benefit from the financial savings." To find out more about the Jangs, check out this story CTV did on their green family in 2009.
The McEachern Family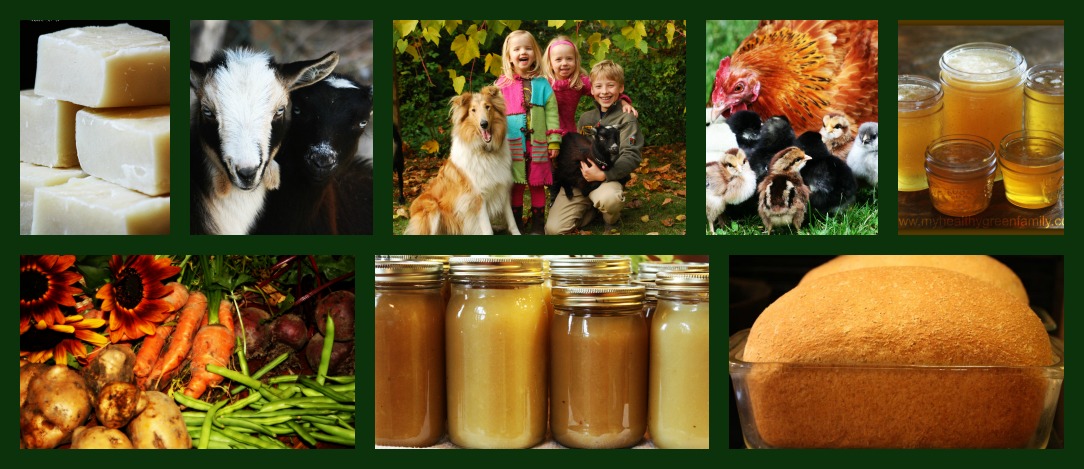 The McEachern family lives on a small acreage in Maple Ridge with their three young children, aged four, six and ten. They own a hybrid plug in electric car, they commit to completely litterless and plastic-free lunches, and they make all their own body products and cleaning products. They also raise as much of their own food as possible. They have an organic vegetable garden, fruit trees and bushes, honey bees, chickens and dairy goats on just under two acres. Their kids get involved collecting eggs, helping with the animal chores and helping to harvest the food. Mom Leona is providing her son's class with a class garden, teaching them how to grow their own food and where their food comes from. Leona says, "An all natural lifestyle is liberating. Once you stop dealing with chemicals you realize that you can, indeed, make, grow and raise your own food and products from basic ingredients that are safe for the body and the environment. An all natural lifestyle is simple, and teaches the difference between want and need. An all natural lifestyle is sustainable. We are living not only for our children, but for our children's children. Our footprint makes a difference." You can read more about their green lifestyle at their blog, My Healthy Green Family.
The Prize
As you can see, our roster of green families is quite impressive. But before you cast your vote for the one you feel is actually Vancouver's Greenest Family, we'd like to remind you what they're competing for. In addition to bragging rights, the winning family will receive a prize package valued at over $1500, including all these goodies:
[threecol_one]
SPUD.ca


One month of FREE groceries delivered to your door
Valued at $300
Golden Ears Cheesecrafters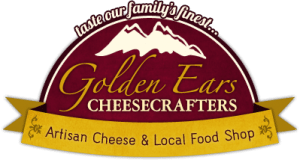 Locally made artisan cheeses
Valued at $175
Happy Planet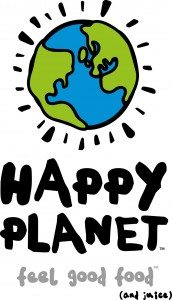 Fresh, all natural, premium delicious soups and chili
Valued at $200
Salt Spring Coffee


Get caffeinated
Valued at $100
[/threecol_one][threecol_one]
Vega


A gift basket full of energy
Valued at $100
Glutenull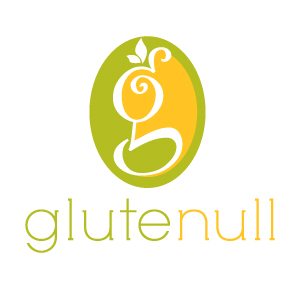 Delicious locally crafted gluten free treats!
Valued at $65
Left Coast Naturals

Delicious snacking basket
Valued at $100
Terra Breads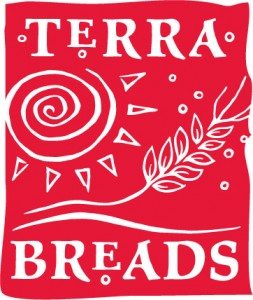 Gift basket of goodies
Valued at $80
[/threecol_one][threecol_one_last]
GM Canada


Drive a Chevrolet Volt for one week
Priceless
Nature's Path
Sapadilla Soap Co.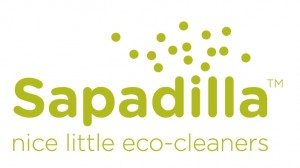 Green cleaning package
Valued at $60
Fable Naturals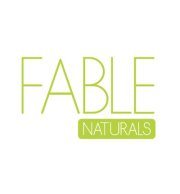 Local, natural skin care
Valued at $48
[/threecol_one_last]
Vote for Vancouver's Greenest Family
Now that you've read all about our families, and you're familiar with the prize that Vancouver's Greenest Family will win, it's time to vote! Voting closes at 12:00 noon on Monday, April 29, 2013. You may vote for one family, up to once per day, until then.
Happy Earth Day, and happy voting!
Amber Strocel
Amber Strocel is a writer, aspiring math teacher, suburbanite, wife and mom of two. She believes in the power of the Internet to connect people, and she believes that numbers are the poetry of the universe. You can often find her knitting, sewing, volunteering, working in her garden, and sneaking chocolate when no one's looking. She blogs at Strocel.com and shares her photos on Instagram as @AmberStrocel.