Five Favourites: Father's Day Gifts for the Vancouver Dad
Buying the perfect Father's Day gift isn't easy. Luckily, we're here to help. We've rounded up our five favourite gift ideas for Vancouver dads. If you're at a loss, read on and get shopping!
Five Fabulous Father's Day Gifts for Vancouver Dads
1. Tickets to the Game
The Canucks season may be long over, but there are still games being played in Vancouver. If you know a dad who enjoys sitting back and enjoying the game, tickets are the perfect gift. The Whitecaps are in full swing, with their season continuing all summer long and into the fall. If the dad in your life prefers baseball, the Vancouver Canadians season home opener is on June 18, 2014, only a few days after Father's Day. The BC Lions have a pre-season game at home on June 20, 2014, and they kick off the regular season on June 28, 2014, which isn't too long to wait at all.
2. The Gift of Golf
If the dad in your life enjoys golf, you can buy him a round, a pass or lessons this Father's Day. If you're wondering what courses to look at, we have suggestions from our resident golf expert. Beginners, or those who like to golf with kids, might enjoy Stanley Park Pitch & Putt. The course is short, fees are cheap, and passes and punch cards are available. Another City of Vancouver course that offers more to the serious golfer, plus a driving range, is Fraserview. Another Vancouver classic is University Golf Club, whose tagline "Non-Members Only" is welcoming to all Vancouver golfers. Finally, if you're willing to drive a little we have two stunning suggestions further afield. Furry Creek off the Sea to Sky Highway offers spectacular ocean views and fabulous golfing. Golden Eagle in Pitt Meadows has two courses, which means it's easier to get a tee time, and it caters to a broader range of levels.
3. Craft Beer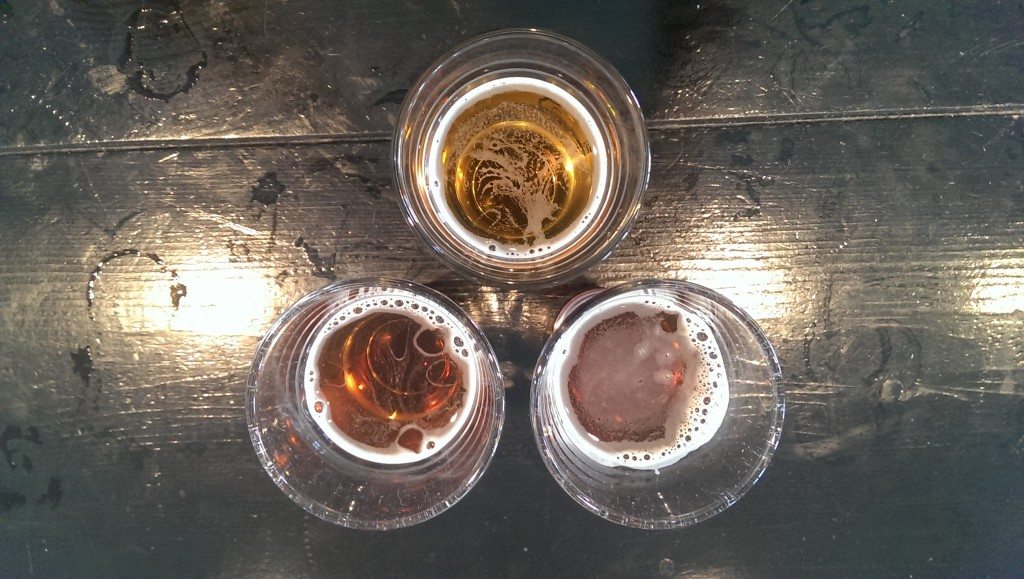 Craft beer is hot everywhere, but especially here in Vancouver. If you know a dad who loves craft beer – or who is just curious about it – there are some great Father's Day gift ideas. You can buy him a growler and have it filled with a new beer to sample. Not sure where to go? Inside Vancouver and Bored in Vancouver have lists of where to get your growler filled. A visit to a tasting room, or a gift card for dad's favourite brewery, are also great gifts. Finally, CAMRA Vancouver runs lots of events and classes on craft beer, which might be the perfect Father's Day gift for a dad you know.
4. A Night at the Theatre
We already suggested adding theatre to your summer 2014 bucket list, and one great way to do that is to buy tickets for your sweetie for Father's Day. Theatre buffs will enjoy Bard on the Beach, which is kicking off next week, just before Father's Day. For something a little more light-hearted buy dad a night at Theatre Under the Stars. Tickets are on sale now for 2014, which kicks off on July 11. This year they're showing Shrek and Legally Blonde, and Shrek, in particular, would make for a great family outing. And if you're afraid of inclement weather, don't be – you can buy rain insurance and switch your tickets to another day in the event of a downpour.
5. A Fabulous Meal
It used to be that dinner out was always a Mother's Day suggestion, to "give Mom the night off." We happen to know that many Vancouver dads cook. We also happen to know that many Vancouver dads enjoy a great meal. So why not treat Dad to a great meal out this Father's Day? We have five suggestions from our own Vancouver restaurant experience. Salt Tasting Room is a great grown-up night out that pairs food and wine tasting. The carnivorous dad will enjoy all the meat at Wildebeest. For Cajun food, oysters and great cocktails, check out Chewie's. For a more kid-friendly experience this Father's Day take Dad to Pizzeria Ludica, where you can find great pizza and pasta and a library stocked full of tabletop games. Finally, Bestie offers great German food at all hours, and our Facebook fans are clearly head-over-heels.
What about you – what are you buying the dad in your life this Father's Day?
Amber Strocel
Amber Strocel is a writer, aspiring math teacher, suburbanite, wife and mom of two. She believes in the power of the Internet to connect people, and she believes that numbers are the poetry of the universe. You can often find her knitting, sewing, volunteering, working in her garden, and sneaking chocolate when no one's looking. She blogs at Strocel.com and shares her photos on Instagram as @AmberStrocel.