Perfect Father's Day Gift: Diplomático Reserva Exclusive Rum
Photo credit: Diplomático Rum
Looking for a perfect Father's Day gift for Dad, one that's guaranteed to be a hit? Pick up an exquisite bottle (and what a bottle!) of Diplomático – Reserva Exclusive rum so Dad can enjoy a quality drink or cocktail on his special day.
>> Pick up a bottle at your local BCLC
This top shelf rum is multi-award-winning and aged up to 12 years. Made in Venezuela, it's rich and complex with notes of candied raisins, vanilla nougat, and orange zest. It's the quintessential sipping rum, perfect for a relaxing Father's Day on the patio or in the backyard.
>> Enter our Facebook contest for a chance to win a bottle of Diplomático Exclusiva Rum! (Now closed: Winner chosen on June 14 2021)
Based in the foothills of the Andes in Venezuala, Diplomático is an independent family business has been honing its craft for generations while taking care of the community and surrounding environment. The result? Sipping rum at its finest. You can enjoy it simply with a splash of soda, ice and an orange zest or if you feel like taking things up a notch, try this twist on one of the most the classic of cocktails, The Old Fashioned.
>> Pick up a bottle at your local BCLC
How to make an Old Fashioned with Diplomático Reserva Exclusiva Rum
While most commonly prepared with bourbon, and originally with gin, you'll be delighted at how delicious the Old Fashioned tastes when prepared with Reserva Exclusiva. It almost feels like the foundations of the Old Fashioned were designed with this rum in mind. An amazing blend of rich, bitter and citrus makes this rum version a go-to for all Old Fashioned aficionados.
Ingredients
50 ml Reserva Exclusiva
5 ml Sugar syrup
3 lrg dashes of Angostura bitter's
Method
Add all ingredients to a stirring glass, fill with ice, stir and strain. Garnish with an orange peel. Et voila!
PS: Moscow Mule fans will also love this patio favourite reimagined as a Rum Mule.
>> Find more Diplomatico Rum Cocktail recipes
Give it a try, you won't be disappointed. And "Cheers!" to a Happy Father's Day!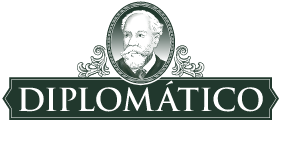 Diplomático is a rum passionately crafted by our Maestros Roneros, using their expertise in combining modern and traditional distillation methods to produce exceptional rums for demanding palates. Every drop is infused with a rich and treasured heritage that comes from the heart and reaches out to yours. www.rondiplomatico.com
Harriet Fancott
Harriet Fancott is the Editor and Social Media Manager for Vancouver Mom. She has over 20 years experience in the arts, tech and mom-based blogging arenas. She lives in East Vancouver with her husband and son where they enjoy exploring all that Vancouver has to offer from festivals and events to playgrounds and beaches to sushi and ice cream (although not together).