Spring has sprung! Or has it? Regardless of what's happening outside, it's always a good time to curl up with a story. This was a tasty, funny and thoughtful month for the Vancouver Mom Book Club. These books prompt endless answers and it's fun to read a comic book style story and experiment with character's voices. Sometimes it feels so good to escape into a kid's world to laugh and ask questions, especially when paired with homemade vegan marshmallows. (Not ideal right before bed FYI.) 
What books make your family giggle? Share your book recommendations and comment on our reviews using #VMBookClub
Local reads for parents and kids
For Kids 
Avery Asks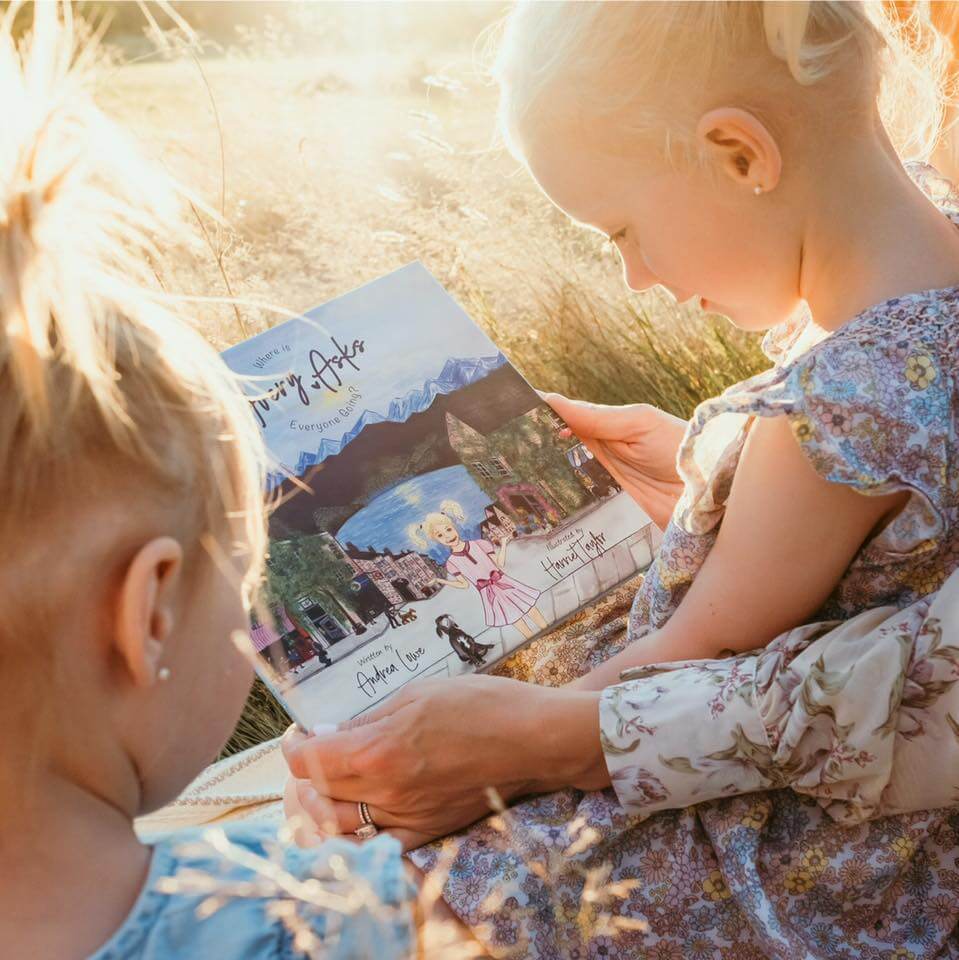 Written by: Andrea Lowe 
Illustrated by: Harriet Taylor
Recommended audience:2+
Publisher: Stable Holdings Ltd
The beautifully illustrated book answers a child's simple question, 'where is everyone going?' The honest yet thought-provoking answers reveal a community busy with activities involving work, play, travel and simple pleasures. The watercolour illustrations showcase familiar attractions and recognizable landscapes that feel like home. Avery Asks has sparked lots of great conversations as my kids imagined their own day and their own journey. I get emotional each time we read this book as it reminds me of a world where everyone is connected through their daily movements and it's safe to move about the community. 
Favorite blurb
Some people are going to learn how to ride a bike on their own, while others are simply just going home. 
Find it: www.averyasks.com  
Princesses Versus Dinosaurs
Written by: Linda Bailey
Illustrated by: Joy Ang
Recommended audience:3+
Publisher: Tundra Books and Penguin Random House Canada 
This comic book style story is not only quirky and colourful but it's a Finalist of the 2021 BC and Yukon Book Prizes! The spirited battle between the princesses and dinosaurs echoes a fight between siblings. It inevitably ends with everyone intrigued by the ideas and activities of others and the understanding that playing together is better than winning. Other than one choice phrase I wish my 4yo would forget, this book is lots of fun. The bright, animated illustrations offer opportunity for role play and imagination. 
Favorite blurb
It's a dragon book too! And a T-Rex book! And a rubber ducky book! So now we all know, right? This is a book for EVERYONE! 
Find it: www.penguinrandomhouse.ca
For Grown-Ups 
Aquafabulous 
Written by: Rebecca Coleman
Recommended audience:12+ 
Publisher: Robert Rose 
This book sparked a love affair for chickpeas I never anticipated. I had no idea that aquafaba was essentially chickpea juice, and secondly, that chickpeas were SO versatile! I really appreciated the three sections – the vegan ingredient building blocks required in many recipes, recipes with aquafaba and then recipes to use all those chickpeas you'll end up with. Some of these recipes blew my mind and I was pleasantly surprised with the outcomes! I had never heard of aquafaba but I'm so glad to be in the know no! 
Favourite recipes
Roasted Beet Humus was amazing, the Chickpea "Chicken" Salad Sandwiches are now a regular and the Breakfast Cookies were gone in a flash. Next, I'd like to perfect the marshmallow fluff. 
Find it: www.robertrose.ca/book/aquafabulous 
Jenn Wint
Jenn Wint is a writer, communications strategist and a public relations specialist. She is passionate about storytelling and community. Jenn lives in East Vancouver with her husband, 3yo son and 1yo daughter. You'll find them hanging around Vancouver's playgrounds, water parks, coffee shops and anywhere that bakes fresh cookies in-house!