Podcasts are a perfect fit for multi-taskin' Mamas. I listen while I'm driving, jogging, cleaning, cooking and honestly sometimes, while I'm down on the floor playing with my kids. Podcasts can be funny, informative and often comforting. Especially over the last year, they've made me feel connected to the 'Mom' community I would have previously chatted with at the playgym or in a coffee shop. Episodes give me expert advice and relatable hosts that who ask the questions I want answer to.
Gillian Behnke, host of Mom Camp: Around the Campfire Podcast, put it best,
Podcasts are a treat each day. They fill my soul and feed my spirit whether it's through inspirational storytelling or professional skill building ideas. It's so important to connect Moms to other Moms who have been there, who are going through it or have an experience that can lift the listener up.
Locally, we have a multitude of wise and inspiring parenting podcasts. Here are my recommendations for best podcasts for Moms, by Moms in and around Vancouver.
Eight must-listen local podcasts for moms!
Mom Camp: Around the Campfire – Hosted by Gillian Behnke
Each week Gillian chats with busy moms who are experts in their field, sharing their crafts and ways to make mom-life simpler and more enjoyable. From episodes featuring Erin at Raw Beauty Talks to EFT tapping coach Laura Parkinson and Jen Messina, local registered dietician, she connects with experts, many local, and shares their experience with the world. Gillian asks insightful questions and her guests are personable and informative, offering tangible tips for achieving wellness and balance.
Listen >> www.momcamplife.com/podcast
The Motherhood Redefined Podcast – Hosted by Casey James
The Founder of Thryve, an online community for women, has launched a new local podcast called The Motherhood Redefined Podcast. Casey James launched Thryve in 2018 to share her postpartum and parenting experience. She wanted to offer resources to others with the same desire to prioritize health and well-being amidst the beautiful mess of motherhood. The Motherhood Redefined Podcast does just that, featuring inspiring industry leaders, practitioners, mama-led business owners, visionaries and story-tellers supporting modern women in motherhood as they expand, redefine and embrace their new identity.
Listen >> www.thryve.ca/motherhoodredefinedpodcast
The Mom Babes – Hosted by Christina and Carolyn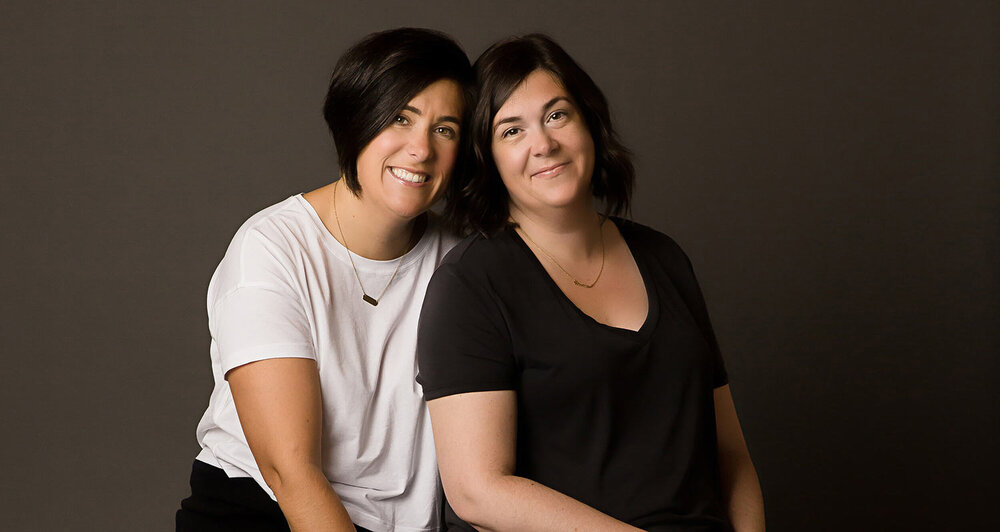 The Mom Babes are two Squamish sisters bringing you the cup-filling, confidence-boosting and community-making podcast that will leave you smiling and feeling inspired. They connect with genuine mamas who share their own motivating stories as well as daily Mom'isms. These sisters keep it real with good stories and always have something to laugh about.
Listen >> www.themombabes.com/podcast
Parent Talk – Hosted by Geneviève & Heather
Geneviève and Heather's episodes help us parent authentically and continue to grow alongside our children. They share up-to-date, expert information on growth and development throughout different ages and stages. With specialist guests they explore topics like health and wellness, babies and beyond, lifestyle, behaviour and mental health. They do the research so listeners don't have to. Episodes leave parents feeling prepared and confident to handle the next challenge.
Listen >> https://parenttalk.ca
The Mind Full Mommies – Hosted by Bre Morissette and Stina Martinez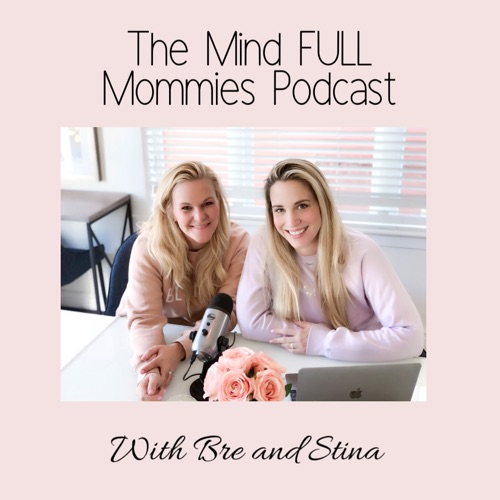 The Mind Full Mommies Podcast is hosted by two moms and sisters-in-law who live under the same roof. They share a background in education and have been working with children for over twenty years. Understanding how overwhelming and lonely parenting can be, they've created a safe place for Moms to listen, learn and feel supported. They share wisdom from parenting and education as well as inspiration from daily conversations about their kids, being moms and teaching.
>> themindfullmommies.com/podcast/
Lazy Parenting – Hosted by Stephanie Kennedy
Stephanie is a local Mom of four kids ranging in age from 11-19 years old who believes no Mom can do it all. She shares how lazy parenting isn't easy and often means taking the harder, longer, more difficult road but the effort is worth it. As a retired high school teacher, a professional coach of youth sports and a parent, she shares the many hacks, tricks and tips to raising independent, happy, loving and empathetic tweens and teens.
Listen >> www.lazyparenting.ca
Where You Are – Hosted by Michelle Horn and Bryn Askwith
Through real stories, expertise, and practical tips, this podcast helps families navigate important topics around mental health and wellness. Produced by the Children's Kelty Mental Health Resource Centre, hosts Michelle and Bryn chat with parents and caregivers, youth and health professionals. They challenge some of the myths, stereotypes, and stigma that surround mental health. Episodes aim to empower children, youth, and families by providing reliable mental health and substance use information in a way that is understandable and relatable.
Listen >> www.keltymentalhealth.ca/podcast
Honourable Mention: This is VanColour – Hosted by Mo Amir
Although not intended specifically for parents and definitely not hosted by a Mom, This is VanColour covers everything Vancouver parents need to know about the City we live in. Host Mo Amir offers politicians, journalists, thought-leaders, advocates and experts a platform to talk about issues, culture and personal journeys that are relevant to the fabric of our communities. Episodes are colourful, provocative, informative, and a great way to get the inside scoop on local issues outside of sleep schedules and home schooling.
Listen >> www.thisisvancolour.com
Jenn Wint
Jenn Wint is a writer, communications strategist and a public relations specialist. She is passionate about storytelling and community. Jenn lives in East Vancouver with her husband, 3yo son and 1yo daughter. You'll find them hanging around Vancouver's playgrounds, water parks, coffee shops and anywhere that bakes fresh cookies in-house!