Literacy Day 2022: VM Book Club Recommended Reads
Photo Credit: Jenn Wint
New year, new books! And, this month brings Family Literacy Day on January 27th. This day raises awareness around the importance of reading and engaging in literacy-related activities as a family. There's no easier way to bond with kids than through reading. Whether it's gathering littles into your lap for a story or sharing a snack on the couch while you read beside your teen, reading tends to bring calm and the freedom to dream. 
I love learning and using my imagination alongside my kids through reading stories. We were fascinated by hurricanes and weather patterns in Little Cloud and talked lots about what it means to apologize and lose sorries while reading the Sorry Plane. This past holiday season, I also got the joy of reading silently to myself while the kids played and looked at their own books. There was something magical about the fictional characters in The List of Last Chances that took me away from the present gently enough that I was able to referee siblings between pages and then slide right back into the story. 
Family Literacy Day 2022 theme
The theme of Family Literacy Day for 2022 is the Great Outdoors. How can you bring the outside in and make it part of your stories this winter? What are your family's favourite ways of enjoying books together? Tell us using #VMBookCub or let us know what you think about our recommended books below. 
Looking for ways to make reading more relevant at home?
Check out:  Literacy Day: 7 ways to get your young children reading 
Family Literacy Day VM Pick For Kids
The Sorry Plane
Written by: Deborah MacNamara 
Illustrated by: Zoe Si
Publisher: Page Two
Recommended audience: 4+
The story of the Sorry Plane made me reflect on how we ask kids to give out their sorries. A genuine apology for little ones may not come in the form of a 'sorry' straight away. Nurturing empathy and empowering kids to help others feel better may be more powerful than a word. This is a sweet story of an accidental balloon popping and loss of the sorries between siblings. After losing all her sorries, apologies came through actions and an empathetic sorry is found. This book holds the Neufeld Institute Recommended seal which highlights children's literature consistent with developmental science and a relational-developmental approach. 
Favorite blurb: 
Their mother gathered the girls in her lap. "We can't say sorry if we don't have any sorries in us. I know your sorries will come back, Molly, and when they do, give one to Lucy." 
Find it: >> The Story Plane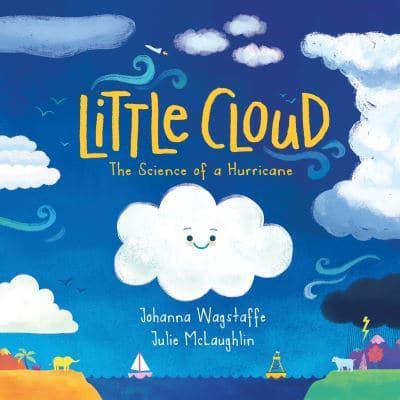 Little Cloud: The Science of a Hurricane
Written by: Johanna Wagstaffe
Illustrations by: Julie McLaughlin
Recommended audience: 5+
Publisher: Orca Book Publishers
Given the natural disasters that have taken place in our province recently, this book was really interesting for everyone in our family. Learning how Nate the little cloud goes through many transitions to become a hurricane taught us about the power of weather and the effects it can have on people and communities in its path. I love the story of Nate and his travels, especially the explanation of how his evolution relates to the people on land watching him. The interspersed 'weather facts' were incredible as they explained how the landscape plays into weather patterns. My family really enjoys reading this book together, hypothesizing about life as a little cloud.
Favorite blurb: 
The eye of a hurricane is the centre of the storm. It's very calm there – blue sky, birds chirping. The rest of the storm spins around the eye. The strongest winds are beside the eye. 
Find it: >> Little Cloud the Science of a Hurricane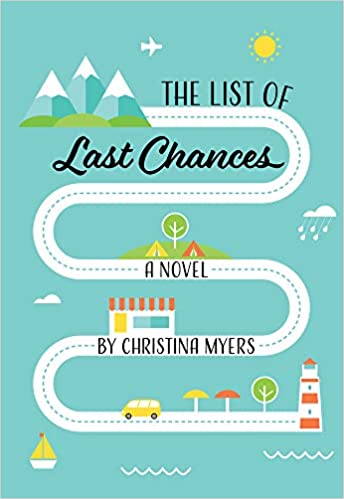 Family Literacy Day VM Pick For Grown-Ups
The List of Last Chances
Written by: Christina Myers 
Recommended audience: Grown-Ups 
Publisher: Caitlin Press 
This fictional read was a delight. It's a sweet story of a 70-something woman begrudgingly moving across the country at the insistence of her son. A recently single, heartbroken 30-something woman takes on the job of driving her, in an effort to mend her broken heart and escape the East Coast. The two form a surprising bond working through a list of challenges on their road trip. There is love interest, car-trouble, unexpected detours and complicated friendship as the two slowly reveal their vulnerabilities on the long prairie stretches of highway. I loved the bits of Canadian history and landscape throughout.
This book is an easy read, perfect for holidays or grabbing moments in a busy household. It was comfortingly predictable but held my attention, keeping me turning pages. The dialogue was funny and made me reconsider the stereotypes of senior living. I also loved the ending, perfectly positioned for a sequel. 
Favorite blurb:  
I laughed suddenly, realizing that chances were good she'd crossed off our most heavily discussed item, #20 – and probably a few times at that.  
Find it: >> The List of Last Chances
Need ideas on where to pick up books? Check out  Top Spots for Books In Vancouver
Jenn Wint
Jenn Wint is a writer, communications strategist and a public relations specialist. She is passionate about storytelling and community. Jenn lives in East Vancouver with her husband, 3yo son and 1yo daughter. You'll find them hanging around Vancouver's playgrounds, water parks, coffee shops and anywhere that bakes fresh cookies in-house!