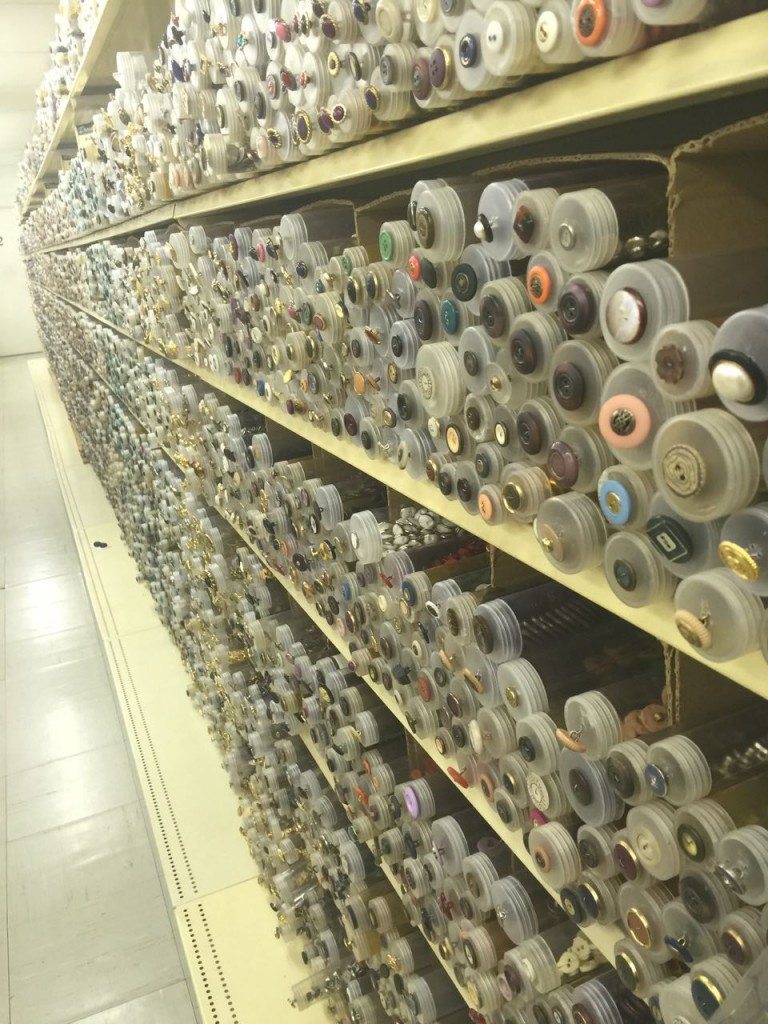 The mecca of all things sewing and craft, this Vancouver institution comes into its own around Halloween. If you've never visited this giant downtown store, allow us to give you the tour.
Fabric of all kinds
Purple fun fur? Neon pink tulle? Yellow velvet? Dressew has you covered. For Halloween costumes in particular, this place is amazing. For cute and hip quilting fabric? Not so much, though they are starting to get in some nice Japanese cottons. For lengths of plain jersey, or wacky faux fur – there is nowhere better.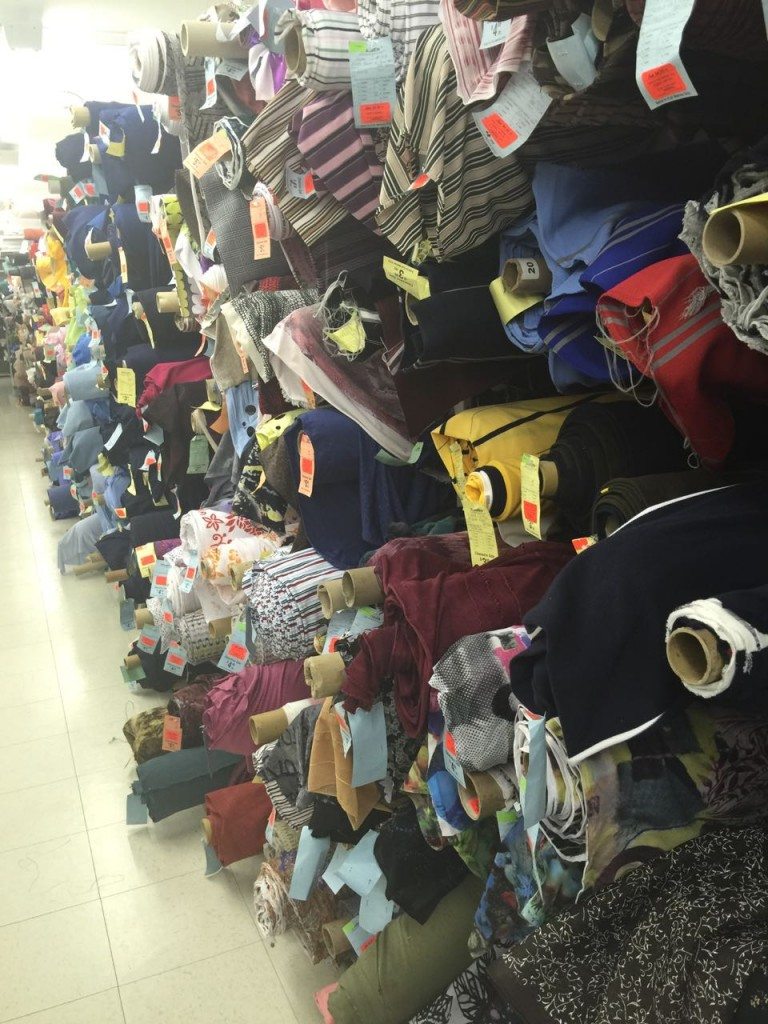 Ribbons, buttons, zippers
If you find the ground floor amazing, the downstairs will blow your mind. An endless array of buttons, elastic, zippers, and things I don't even know about in the far corners. I think the staff must have some kind of freakish memories because everything seems to have a place, and they all know where everything is. If you veer right after coming down the stairs, you'll find the discount section, which is great when you need a lot of fabric for something like curtains, a temporary costume, or school play set displays.
Halloween
Dressew outdoes itself when it comes to Halloween – they bring in absolutely loads of costumes in bags, wigs, terrifying rubber masks, decorations and more. If you're not keen on making something from scratch, there's lots available that requirements no sewing at all.
Things to know
Dressew only takes debit card or cash, so be prepared. Most of the staff is efficient and friendly, but there are a few who are not – take heart and find someone else. Drink your coffee before you get there, they are very firm about their no food or drinks rule. Leave yourself plenty of time. The place is a glorious maze, and it's difficult to do a quick dash in and get everything you need.
337 West Hastings St, Vancouver
Erin McGann
Erin McGann is the former Managing Editor for Vancouver Mom and Toronto Mom Now. She drinks just a bit too much coffee, is a bit obsessed about sourcing local food, plays the cello moderately well, spends too much time on Twitter, keeps honeybees on a rooftop, and has a thing for single-malt whisky. Erin is working on a novel set in turn-of-the-century Vancouver, which her husband, son and dog have to hear about all the time, and also blogs at Erin at Large.