7 free family weekend events in Metro Vancouver July 20 & 21 2019
There's a ton of FREE fun this weekend with the epic Fusion Festival in Surrey, the opening of the Shipyards in North Van (Bobs & Lolo fans take note!), the Apollo 50 celebration at the Space Centre, Rib Fest in Port Moody, Snack 'N Snap at Metropolis at Metrotown and the African Descent Fest at Thornton Park in Vancouver. The Folk Fest kicks off on Friday at Jericho Beach, and it's free for the under 12s.
Surrey Fusion Festival *Free*
Saturday & Sunday July 20 & 21 2019, Surrey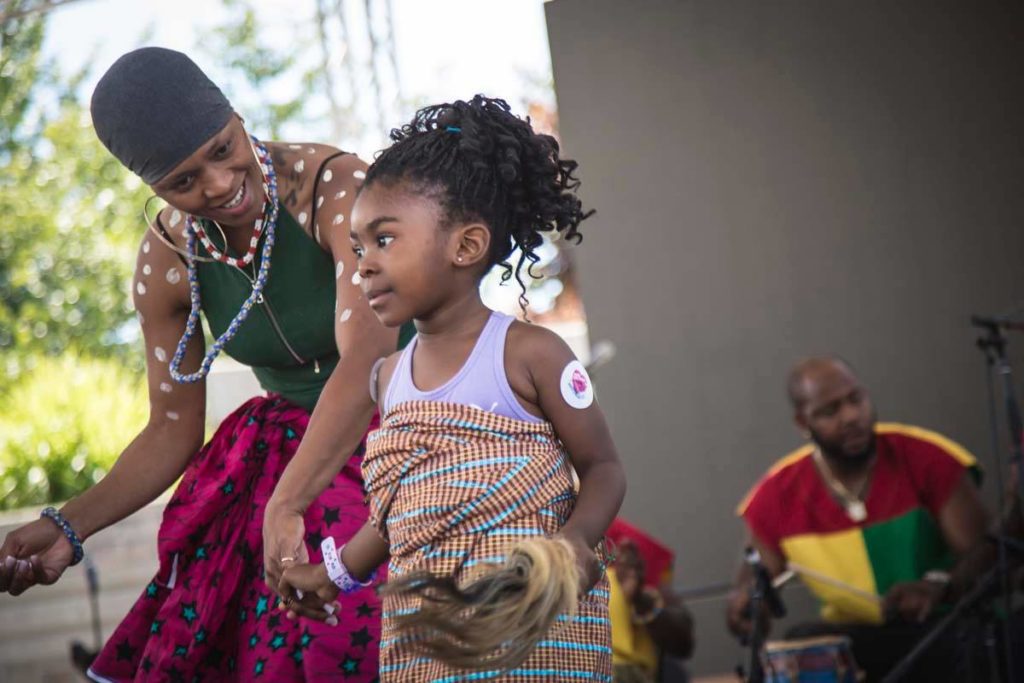 Looking for a free, festive community event the whole family can enjoy? Well get down to Holland Park on July 20 & 21 for a fusion of arts, culture and sweet treats at the Surrey Fusion Festival.
Apollo 50 Celebration *Free*
Saturday July 20 2019, Surrey
Say what? 50 years ago, a man walked on the moon! In honour of this historic event, the Space Centre is hosting "Apollo 50," a free celebration of the 50th anniversary of the Apollo 11 Moon landing. There will be livestreaming with retired Canadian astronaut Bob Thirsk from the Ontario Science Centre and astronaut David Saint-Jacques at the Montreal Science Centre.
Snack 'N Snap *Free*
Until July 28, Burnaby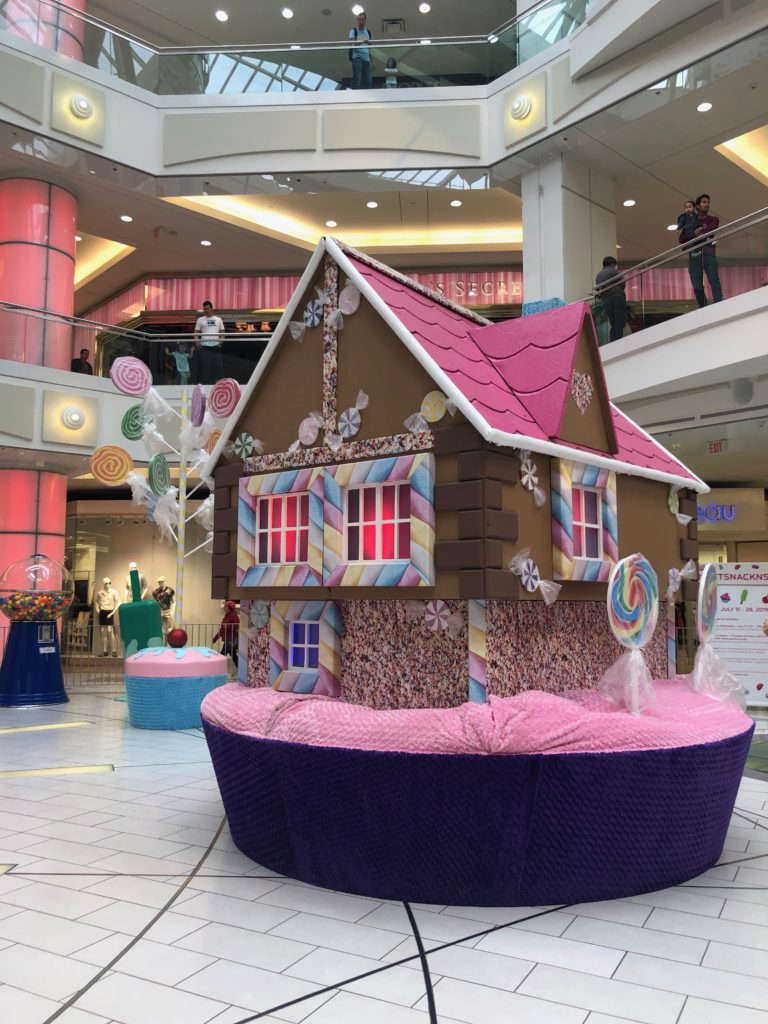 Looking for an easy and free thing to do with your kids? Then Snack 'N Snap your way through Metropolis at Metrotown. You'll find larger-than-life food art displays in the Grand Court, like a giant pink donut, 10-foot lollipop tree and enormous cupcake house! For this year, Metropolis has added an 8-foot pretzel and melting popsicle displays.
The Shipyards grand opening *Free*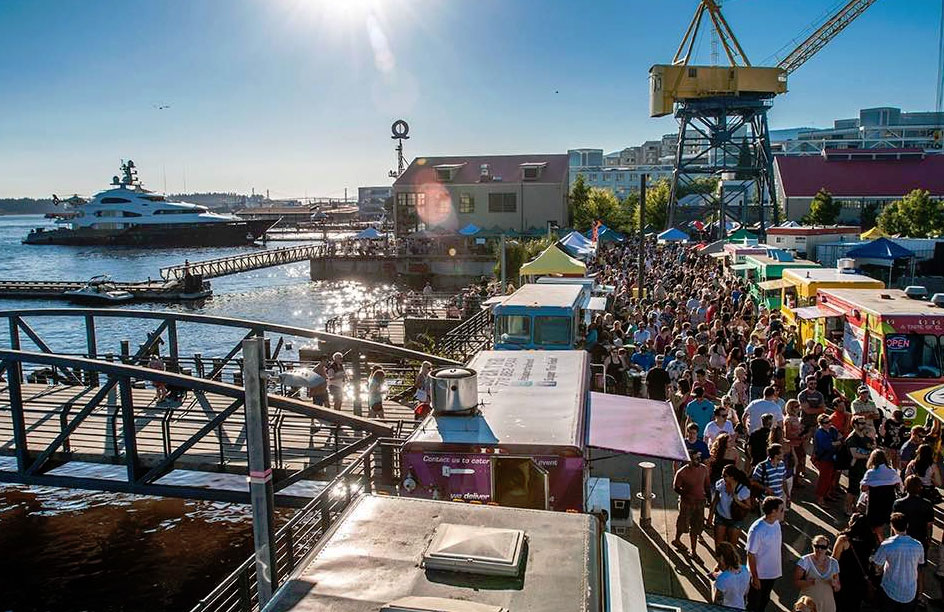 Come splash with fellow water lovers at the opening of The Shipyards at the Waterfront. They've got a fun-filled, super kid-friendly water-themed community celebration planned with Bobs & Lolo, chalk art, pop up parkour, roving performers, Small Stages dance performances, the spray park and more!
>> The Shipyards Grand Opening
Vancouver Folk Festival *Free for kids*
July 19-21 2019, Jericho Beach
This three-day fest is casual, fun, and features big names in folk, roots and world music. There's a Little Folks Village for the kids, and the best part? Vancouver Folk Music Festival passes are free for kids 12 years and younger.
Port Moody Ribfest *Free*
Saturday & Sunday July 20 & 21 2019, Port Moody
Bring your dancing shoes and your appetite because it's the Port Moody Rib extravaganza with live music, and a whole lotta BBQ. Dig into pork goodness from Gator BBQ, Boss Hogs, Smoke & Bones, Prairie Smoke & Spice, as well as Misty Mountain BBQ. And yes, there's a Kids Fun Zone too. FREE admission!
African Descent Fest *Free*
July 20 & 21, 2019
This fest at Thornton Park aims to showcase the city's vibrant and thriving African community while promoting the oneness of all ethnicities and communities. Get an eyeful of everything from art, DJs, live bands, and fashion. There's plenty for the whole family to see and learn. 
Find more weekend events …
Find even more events like Shadows and Strings and Other Things, The Enchanting Theatre of Puppets at the MOA event or Theatre Under the Stars on our VancouverMom Family Events Calendar!
Harriet Fancott
Harriet Fancott is the Editor and Social Media Manager for Vancouver Mom. She has over 20 years experience in the arts, tech and mom-based blogging arenas. She lives in East Vancouver with her husband and son where they enjoy exploring all that Vancouver has to offer from festivals and events to playgrounds and beaches to sushi and ice cream (although not together).