Thule Lithos Backpack for Back To School – Review
Photo credit: Angela van Tijn
Back to school is only a few weeks away! You can already smell the scent of freshly sharpened pencils and new easers in the air. We shared tips for backpack fittings here. The Thule Lithos backpack is one you will want to add to your list. Thule is a trusted manufacture of roof racks, bikes, backpacks and so much more! You might recognize them from child-related products such as baby joggers, child bike seats, and bike trailers.

We connected Angela van Tijn of One Smiley Monkey with Thule for a tried and true tested review.
The Lithos BackPack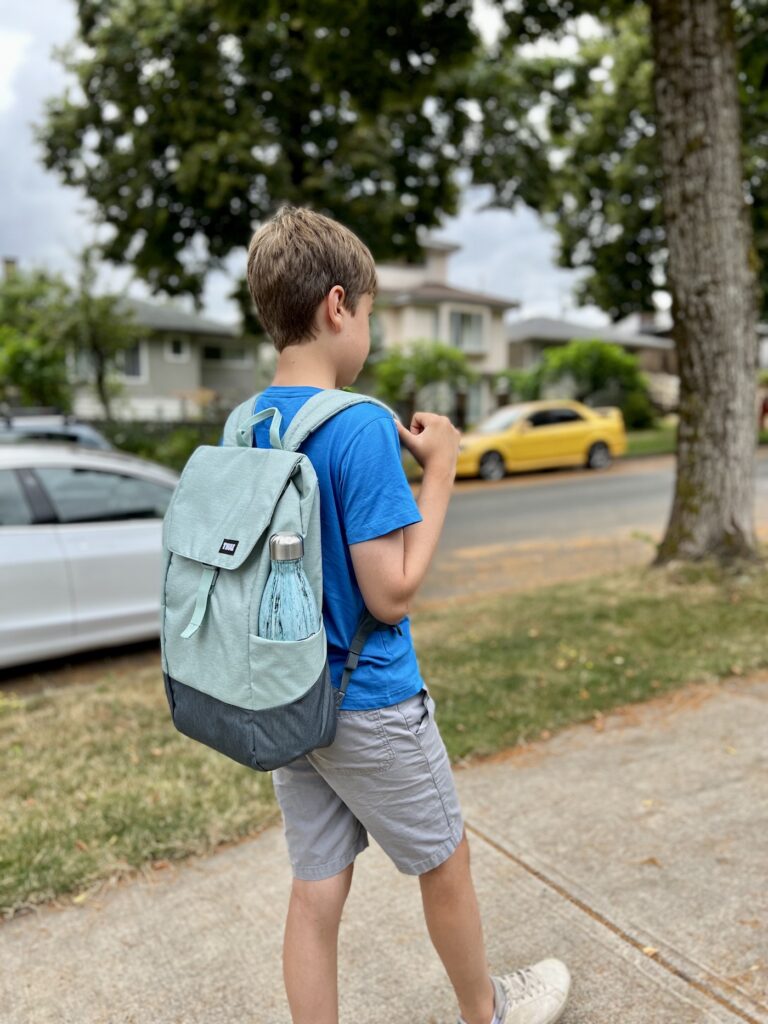 We have a Thule bike trailer on our vehicle that we use all the time, as we are a family of mountain bikers, but this was the first time trying out one of their backpacks.
Padded Water Bottle Pocket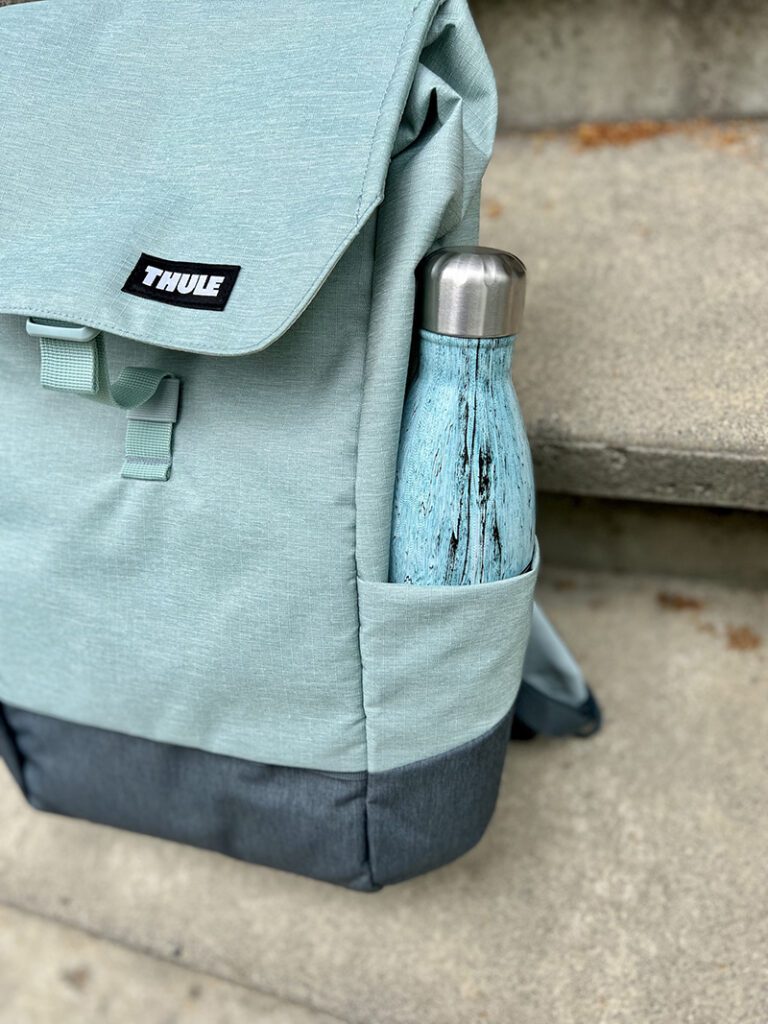 Water bottle pockets are probably the number one factor to consider after fit. A nice padded pocket over a netted pocket a is always a plus. While backpacks may hold up through the school year, the net often gives way forcing water bottles inside the bag. Just one loose lid and it's a mess all over school books and homework.
We also really like the side pocket to keep a water bottle accessible as you are on the go. The pocket is large enough to allow our large stainless steel bottle to fit easily.
Padded Laptop Pocket
This pocket is great for high schoolers or others that use Chrome Books and other devices for learning in the classroom.
The padded pockets make it a solid backpack that makes it easy to carry your devices safely. 

There is also a zippered interior mesh pocket to store accessories/cables and locate them quickly.

The backpack also features a back panel stash pocket to secure smaller items.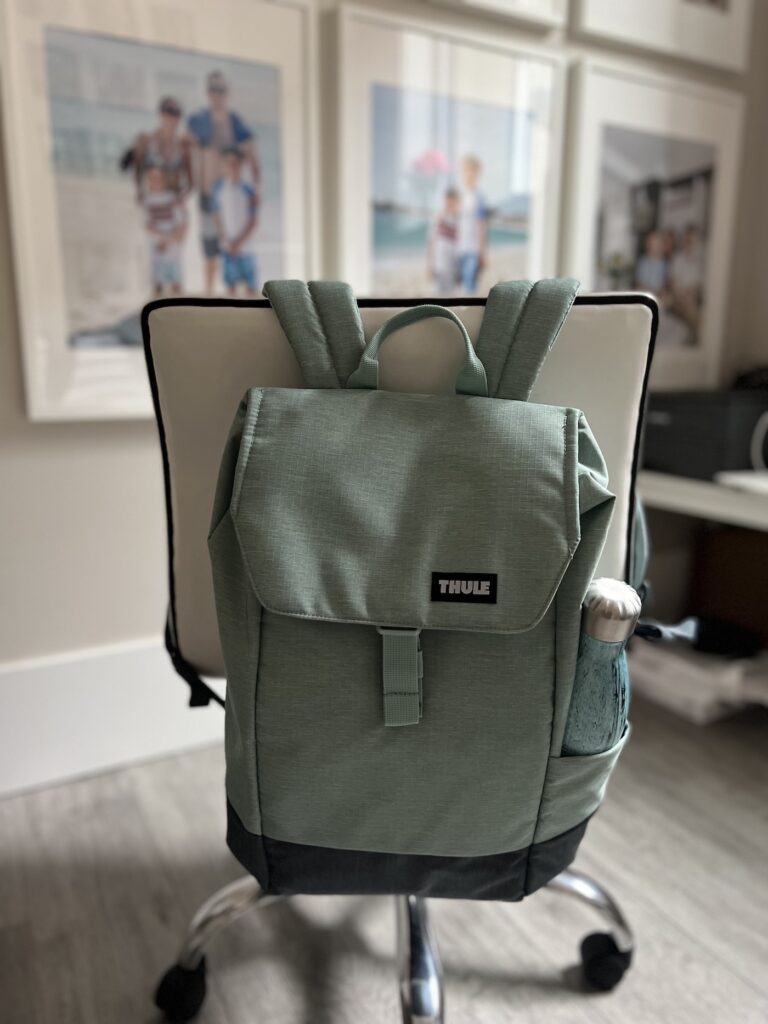 If you want a backpack thats going to make it through the school year, choose the Thule Lithos Backpack!
Shop Thule
To see more of Angela's review and her other great shares, visit her at One Smiley Monkey.
Vancouver Mom
Would you like to write for us? We welcome well-written guest submissions with a local interest slant. Share your tips, review local businesses and highlight hot trends for Vancouver moms. Get all the info on our Contributor Page!