Whether you need family gear for camping, a bike expedition, or a hike, here is a list of
some essential family outdoor gear that can help you bring your little ones along on
your next adventure!
>> Thule
Gear to Fit Your Lifestyle
Child carrier backpacks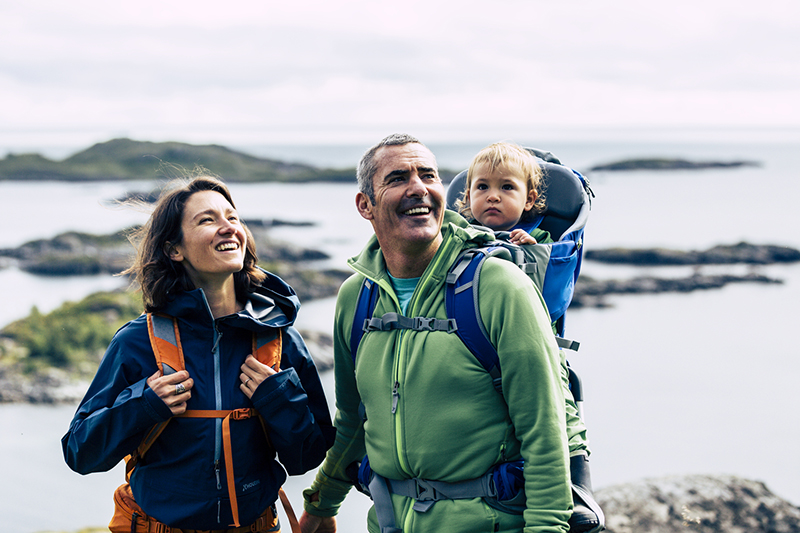 Baby carriers are ideal for parents who want to go on a hike with their little ones. The Thule Sapling Elite carrier backpack adjusts to fit the size of your baby and has a two-legged kickstand and sunshade to make sure they are comfortable on the trail.
The adjustable back panel and hip belt let you switch seamlessly between parents as soon as your precious load gets a bit too heavy. There are also large hip belt pockets for easy access to snacks or toys and a smaller, detachable backpack on the carrier where you can store diapers and a changing mat.
Bike Trailer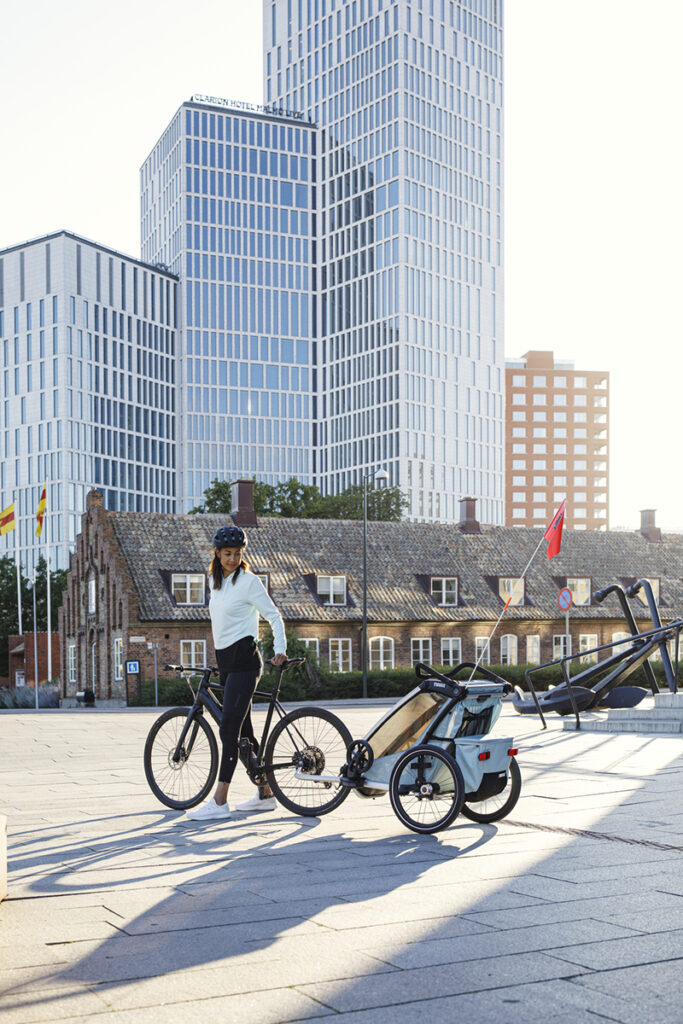 The Thule Chariot Cross is a favourite among parents who love to be outdoors. Its design makes it easy to switch between biking, strolling, jogging or even cross-country skiing. If you are going for a camping trip with your bikes, your child will be snug inside watching the world race past.
Child bike seat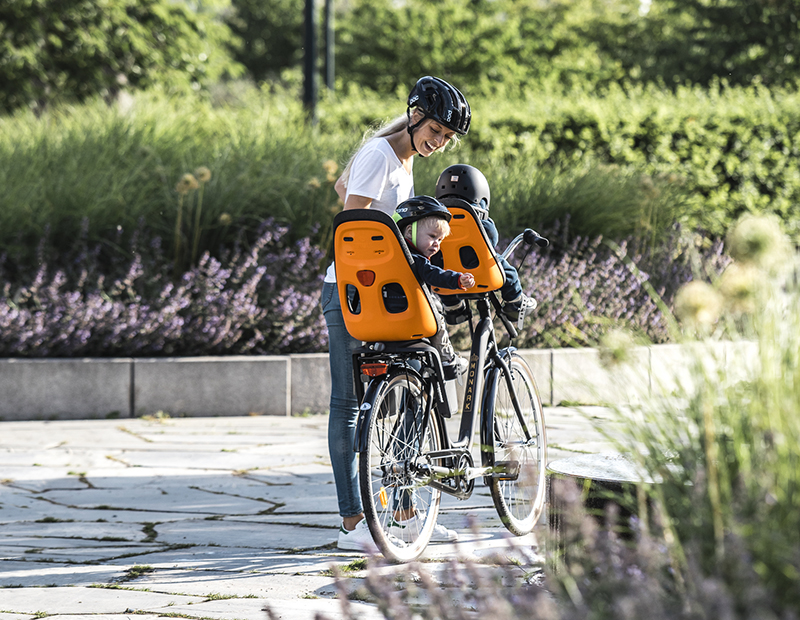 You can also bring your child along on a child bike seat. The Thule Yepp Mini is shock-absorbing which makes for a smoother ride for your kid. It's also easy to clean, which is great if your little one seems to be getting crumbs or melted ice cream everywhere (let's be honest, that's all children!).

The Thule Yepp Nexxt Mini has a sturdy outer shell and soft padding inside to keep your kid extra comfortable. The seat is super easy to take on and off your bike if you want to take it indoors at the end of the day. The bike seat is also water-repellent, which means you can leave the seat outside year-round if you want to.
An all-terrain jogging stroller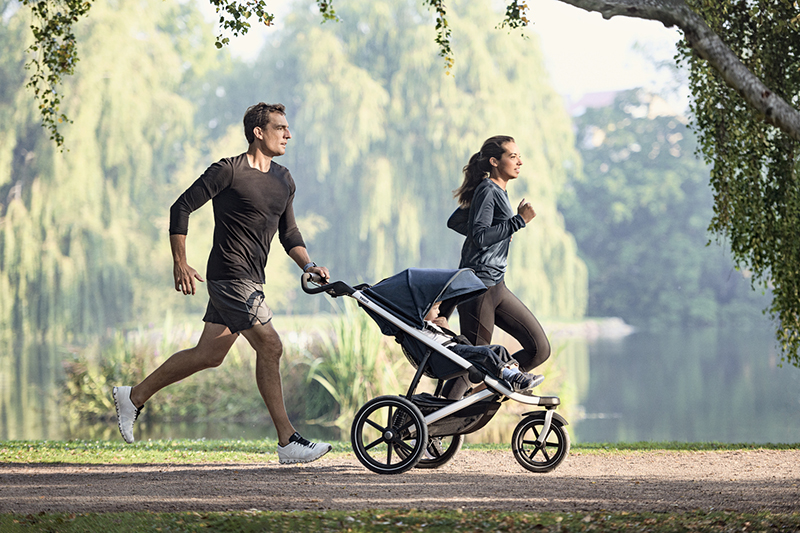 If you plan to take your child on trips in the countryside, it makes sense to opt for a stroller that is designed to handle all types of terrain. The Thule Urban Glide 2 has a suspension that makes even the bumpiest of rides smooth for you and your child. The rotating wheels can be locked in place when you are ready for a jog.
Before the age of 6 months you can fit the stroller with a bassinet or an infant car seat. Stroll around with them on your outdoor adventures in the early months, and when they're old enough you have your jogging stroller at the ready.
There's no doubt that at Thule you'll be able to find something suitable for your next adventure.
Thule
Instagram: @thulestorevancouver
Location: Park Royal, 2002 Park Royal South ,West Vancouver
This post is sponsored by THULE

Thule offers a wide range of premium products for active people that allow them to bring what they care most for – safely, easily and in style. Thule designs and manufactures sport and cargo carriers, backpacks and child-related products such as baby joggers, child bike seats and bike trailers.
Vancouver Mom
Would you like to write for us? We welcome well-written guest submissions with a local interest slant. Share your tips, review local businesses and highlight hot trends for Vancouver moms. Get all the info on our Contributor Page!