Contest! Tix for Kids & Mom Performances at Anvil Centre Theatre
Isn't it time the kids saw some live theatre in a state-of-the art performance space? Well you're in luck!
We're giving away a pair of tickets to two kids performances by Green Thumb Theatre and as an added bonus, something just for you (and a friend): 2 tickets to a Mother's Day Event at the Anvil Centre Theatre (May 8th at 2 pm) which includes the musical comedy Here's to the Ladies Who Laugh and Decadent Dessert Buffet. The total contest value is over $150!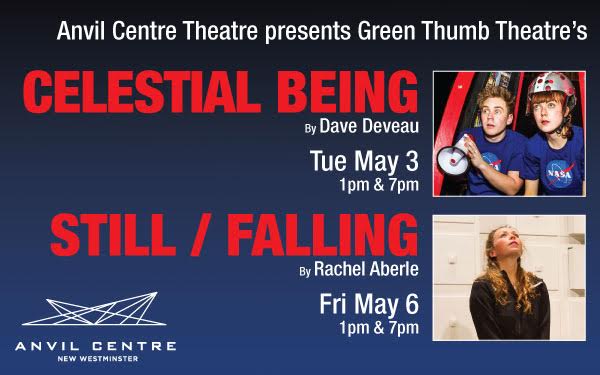 Anvil Centre Theatre is pleased to present two family shows by Green Thumb Theatre that address issues relevant to children and young adults presenting them in a most entertaining way. The productions create theatrical experiences that celebrate the language and stories of today's generation and culture, while stimulating conversation, debate and critical thinking.
Celestial Being, ages 5 & up
Celestial Being explores the world of a young girl, Celeste, who is having a hard time at school; she can't seem to make any friends in her class, so she decides she must be from outer space.
Audiences rave: "Believable, great acting … it held the attention of the kids, even the youngest ones."
Still / Falling, ages 12 & up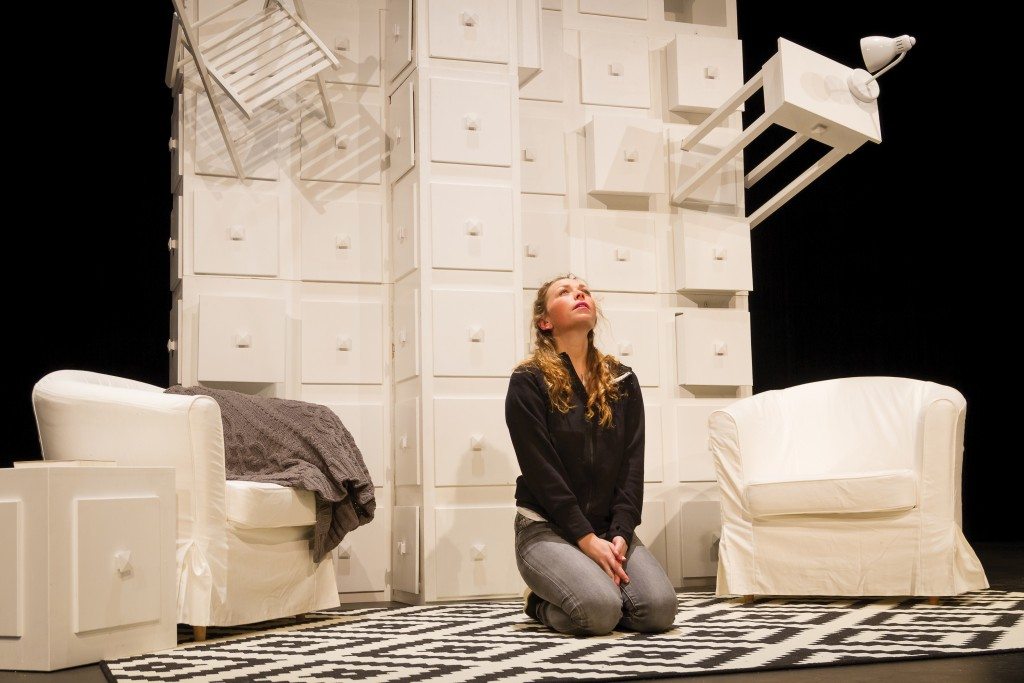 Still / Falling is a realistic, honest and bitingly funny look at the difference between 'teen angst' and mental illness and the ways vulnerable kids can start to find their way out of the dark.
The Anvil Centre Theatre     Facebook      Twitter
What are you waiting for? Enter here!
Harriet Fancott
Harriet Fancott is the Editor and Social Media Manager for Vancouver Mom. She has over 20 years experience in the arts, tech and mom-based blogging arenas. She lives in East Vancouver with her husband and son where they enjoy exploring all that Vancouver has to offer from festivals and events to playgrounds and beaches to sushi and ice cream (although not together).