As the hours wind down on 2012, many Vancouver moms are taking the time to reflect on the year that's ending. It was a good one for us here at VancouverMom.ca. We thought we would take the time to share some of our highlights with you. In case you missed the moments when they happened, here are the top 10 of 2012 for us.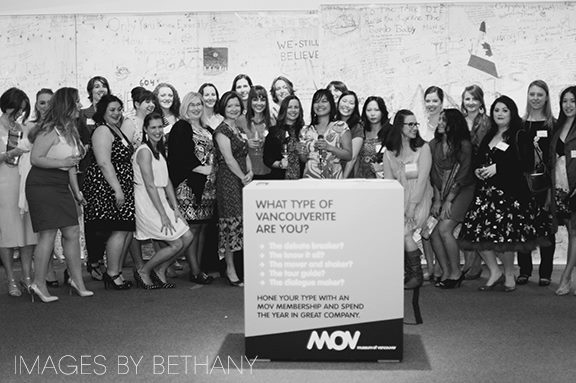 Top 10 of 2012
[ordered_list style="decimal"]
We recognized the Top 30 Vancouver Mom Bloggers of 2012, and Melissa Carr of The Thirties Grind took top honours overall. Then, in June, we celebrated all of them at an event at the Museum of Vancouver.
Along with Modern Mama and Entrepreneur Mom Now Vancouver, we presented Leading Moms at the H.R. MacMillan Space Centre in October. It was an amazing day of inspiration.
We had a spirited discussion online about ear piercing. When is the right age for your kids to get their ears pierced? It seems every Vancouver mom has an opinion.
We searched for the Top Newborn Photographer in our Best of Vancouver series, and Morgaine Owens of Pure Light Studio was the winner.
We welcomed new regular contributors Leeanne Ekland, Gwen Floyd, Michelle Gadd and Erin McGann. They joined Michelle Carchrae and Lisa Corriveau in helping produce great content each and every weekday.
The City Mom Now network launched, meaning that VancouverMom.ca now has sister sites in 12 cities across Canada. Love where you live – wherever that is. And stay tuned, because we'll be telling you more about City Mom Now Fraser Valley soon!
We were a media partner for Christmas at Canada Place. One of the great perks for us was presenting the Craft Corner during their fabulous Breakfast with Santa event. It was such fun to help kids make reindeer antlers, chat with parents, and celebrate the season.
When the new IKEA store opened in Richmond, guest contributor Marilyn Belsham of A Lot of Loves covered it for us. Based on what you told us on Facebook and elsewhere, many of you were very excited about the new space.
We had more than a dozen truly fabulous guests on the VancouverMom.ca podcast. If we were to pick a highlight for the year, it would have to be our conversation with Raffi.
We produced a number of great guides, the latest of which was our 2012 Holiday Guide. It's just one more way that we keep savvy moms in the know, no matter the time of year.
[/ordered_list]
What makes it on to your top 10 of 2012? And what are you looking forward to in 2013? Leave a reply and let us know!
Amber Strocel
Amber Strocel is a writer, aspiring math teacher, suburbanite, wife and mom of two. She believes in the power of the Internet to connect people, and she believes that numbers are the poetry of the universe. You can often find her knitting, sewing, volunteering, working in her garden, and sneaking chocolate when no one's looking. She blogs at Strocel.com and shares her photos on Instagram as @AmberStrocel.