Today's Vancouver Mom: Sheryda Warrener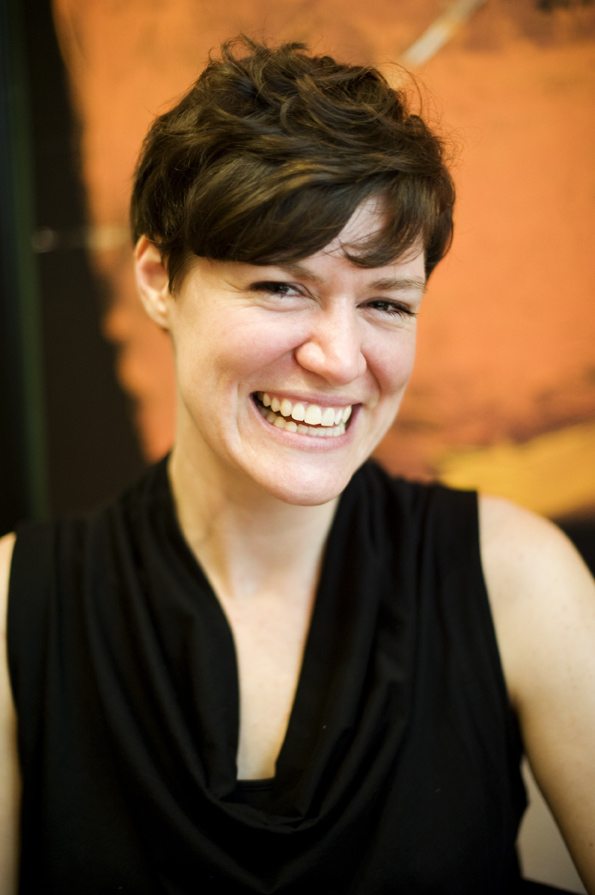 I'm a poet and teacher living in Vancouver. I'm the author of two collections of poetry, Floating is Everything (Nightwood 2015) and Hard Feelings (Invisible 2010). I live with my son Clyde and my husband Chris in the West End. I have a penchant for good stationery, and enamel pins. My favourite right now is my alter ego: a silver robber complete with eye mask and mischievous grin.
Sheryda is running a new writing summer camp for kids 8-12 called Word Wrestlers at UBC.
Sheryda's favourite spots around town
My kid spends an entire hour and a half on Toddler Tuesdays climbing, flopping onto mats, balancing, and tossing himself into the foam pit from great heights. It's a real community gathering place – moms, dads, caregivers, babies and kids run wild together.
2655 Main St, Vancouver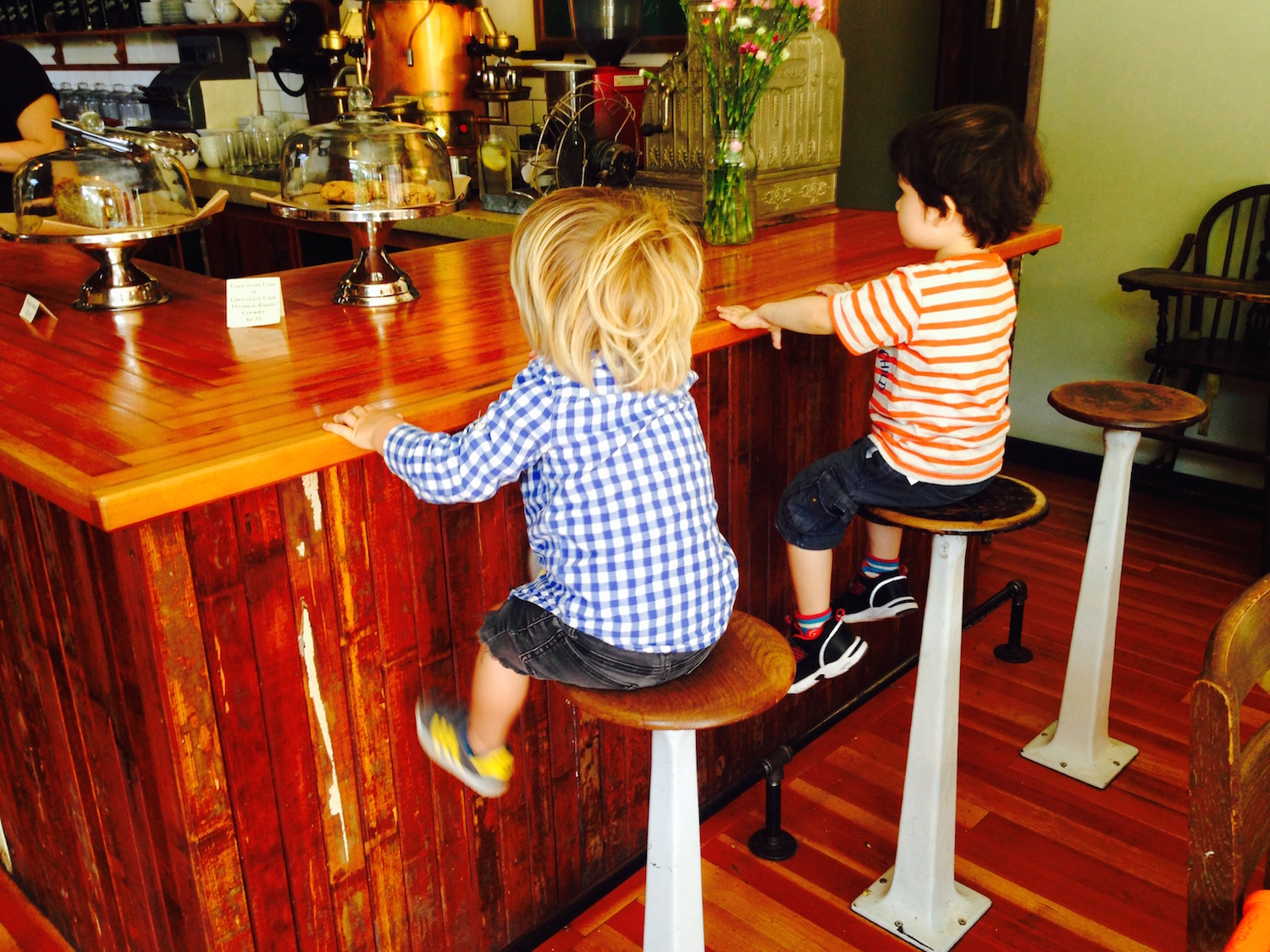 Finch's Market Café
I like to stop at Finch's in Strathcona before we head over to MacLean Park: I sneak a chocolate chip cookie, and Clyde nabs a piece of banana bread fresh from the oven.
 501 E Georgia St, Vancouver
The current MASHUP exhibit is a true multimedia experience, with no shortage of stuff that gets us all inspired. Warhol paintings, the sound-proofed Jamaican dub room, and Duchamp's toilet bowl are family favourites.
750 Hornby St, Vancouver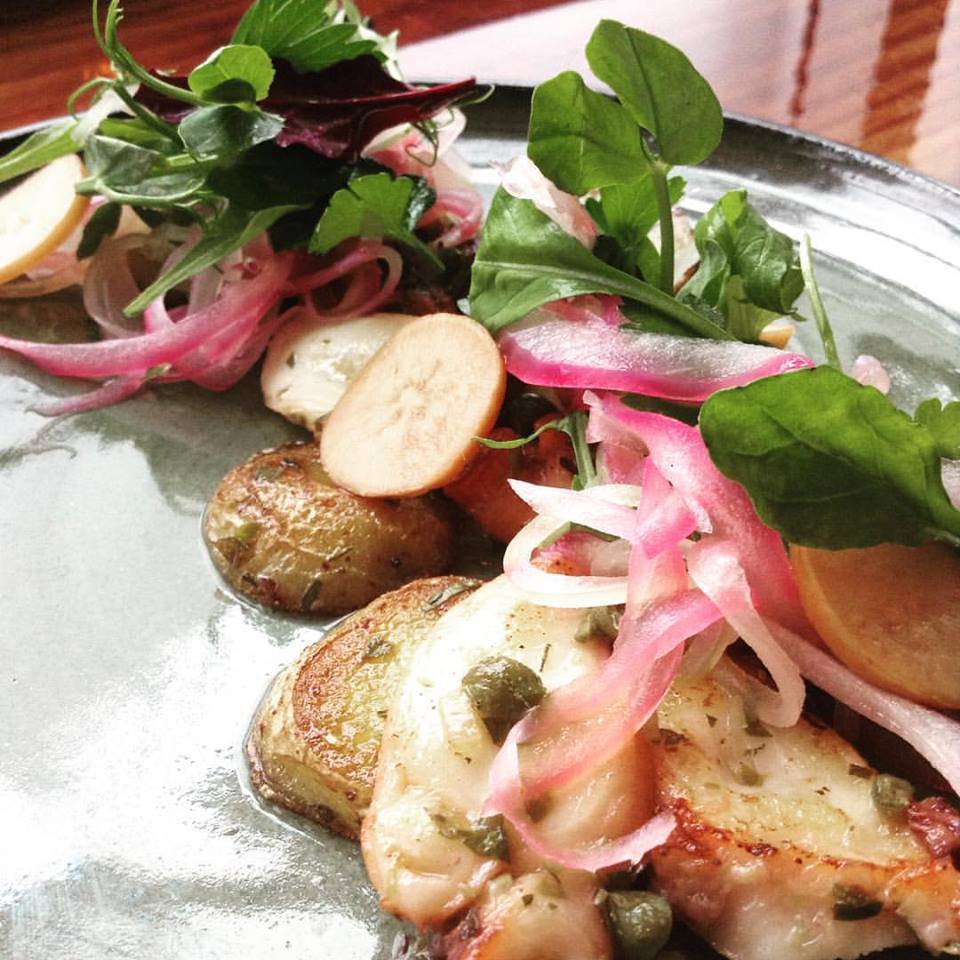 I love the distinct, vibrant wines served here. Organic, earthy, and weirdly wonderful. I introduce friends to this place whenever I get the chance.
1541 W 6th Ave, Vancouver
Hands down, my favourite gift shop, with truly out-of-the-ordinary stuff for kids and adults. (Also, the best selection of pins in town!) As of March 1st, the shop shares its space with Chorus & Clouds, a play-based music and art program for kids.
1A5, 197 E 17th Ave, Vancouver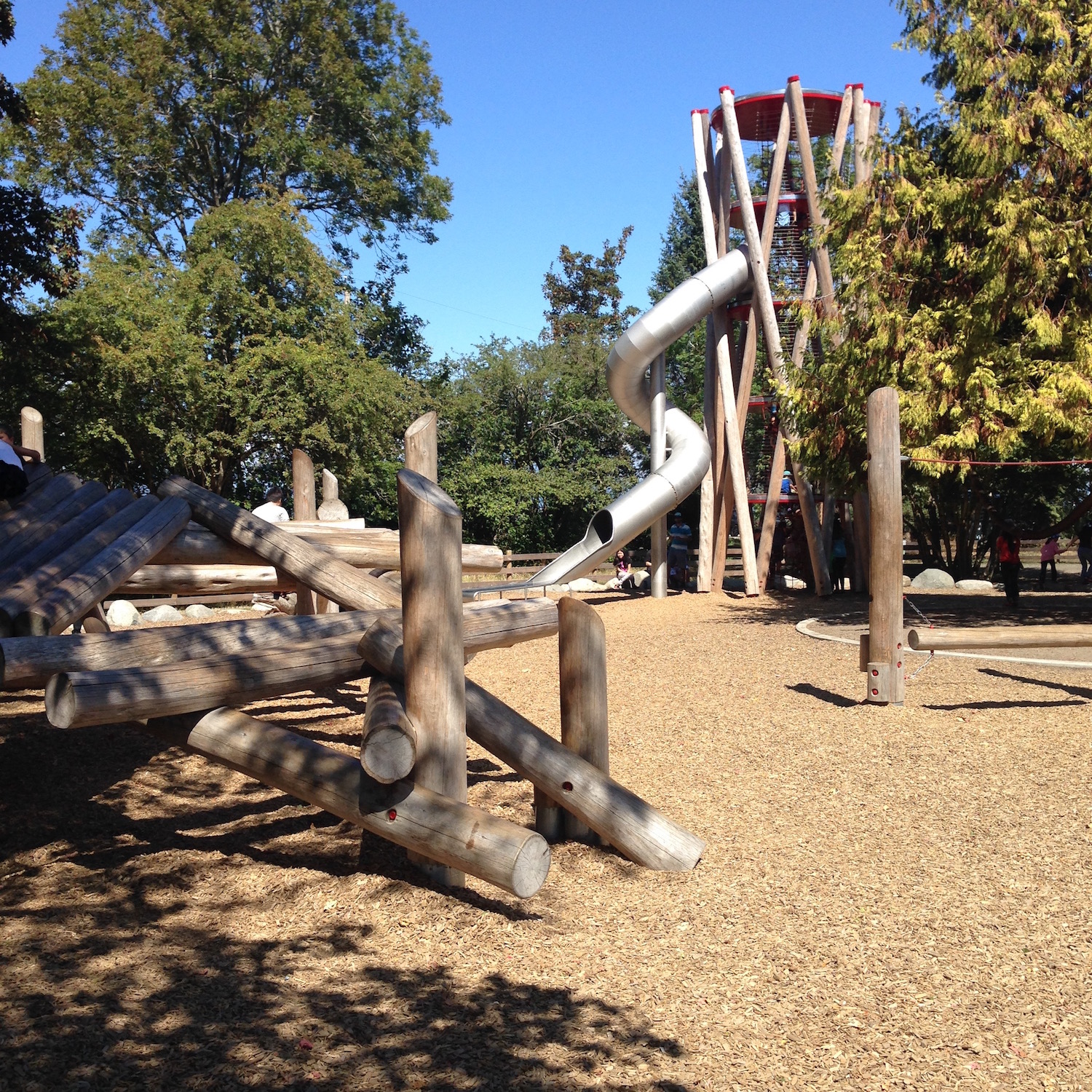 Clyde and I took the skytrain with friends to Richmond to this river-side natural playground, which includes shady picnic spots, a zipline, a crazy rope course, and the biggest slide we've ever seen. Totally worth the trip.
2700 Westminster Hwy, Richmond
his winter, I've been exploring quiet indoor spaces on campus where I can rejuvenate myself during the work day. The Museum of Anthropology is a treasure. My favourite artifacts right now are the Zuni owl pottery collection from New Mexico.
6393 NW Marine Dr, Vancouver
Find more great places for moms just like you. Download JellyBeen, the social mobile app to find the best places to shop, eat and play with kids.
Image credits: Finch's & Terra Nova/Sheryda Warrener, Grapes & Soda courtesy Grapes & Soda
Erin McGann
Erin McGann is the former Managing Editor for Vancouver Mom and Toronto Mom Now. She drinks just a bit too much coffee, is a bit obsessed about sourcing local food, plays the cello moderately well, spends too much time on Twitter, keeps honeybees on a rooftop, and has a thing for single-malt whisky. Erin is working on a novel set in turn-of-the-century Vancouver, which her husband, son and dog have to hear about all the time, and also blogs at Erin at Large.