Where to Eat in Vancouver: Serving up Some Sunshine
Article by Sarah Bonar, sharing the scoop on where to eat in Vancouver.
When I come across unique restaurants that cater to children, I want to tell every parent I meet.  The Sunshine Diner is my latest favourite.  Decorated in Fabulous 50's memorabilia, the Sunshine Diner is very popular with the locals in Kitsilano. When walking on Broadway, it's hard to miss, as there is a life-sized Elvis standing outside the doors welcoming customers as they pass through the doors. The diner is decorated in bright colours: red, blue and black and white checkers, topped up with neon lights and signs, and finished with retro style booths and décor.
Where to Eat in Vancouver with Children
When I entered the Sunshine Diner, I knew immediately that they welcomed children.  The host grabbed an attachable highchair for our infant and a booster seat for our toddler. Both children were entertained by their great selection of toys and books.  What my son loved the most about the restaurant was a lounging section that included a brightly lit jukebox, a bench seat that looked like the end of a 50's Cadillac and a flat screen TV showing vintage cartoons.
The diner opens most mornings at 7:30a m and features an all day breakfast. My personal favourite was the half order of Eggs Blackstone Benny with their signature home fries. Another "must have" menu item is their homemade 50's style milkshakes. The final charming feature they add to the customer's experience is the candy lollipops they bring the children when they present the bill. My son now repeatedly asks to go to the "car restaurant" as we drive down Broadway every morning on the way to daycare, a sure sign that this diner made a great impression on him.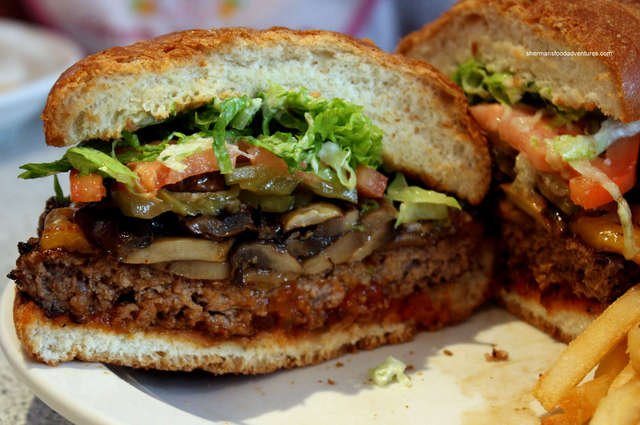 Well-Staffed Diner
What I really appreciated about the Sunshine Diner, is the amount of staff working the morning I went. There was a host who immediately greeted us and quickly prepared our booth, and several serving staff that re-filled our coffees and dropped off our food.  Not only did our server check to see that our needs were being met, but so did the other servers. It was great and reminded me of the service gas stations offered decades ago, with several staff attending to your car at once.
My suggestion is that you treat yourself and your family to some retro charm, and go for some brunch at the Sunshine Diner. If you're wondering where to eat in Vancouver with kids, this is just the ticket!
Sarah Bonar is a mother of two toddlers and a teacher for the Vancouver School District.
Sunshine Diner
2649 West Broadway, Vancouver
www.thesunshinediner.com
Vancouver Mom
Would you like to write for us? We welcome well-written guest submissions with a local interest slant. Share your tips, review local businesses and highlight hot trends for Vancouver moms. Get all the info on our Contributor Page!