There aren't a whole lot of parades and festivals going on this year but there are chocolates, candies and boba! And if there is an opportunity to include a sweet or two, Vancouver mamas are there! We have rounded up the city's yummiest treats in Vancouver to celebrate Lunar New Year.
Delicious Lunar New Year Treats in Vancouver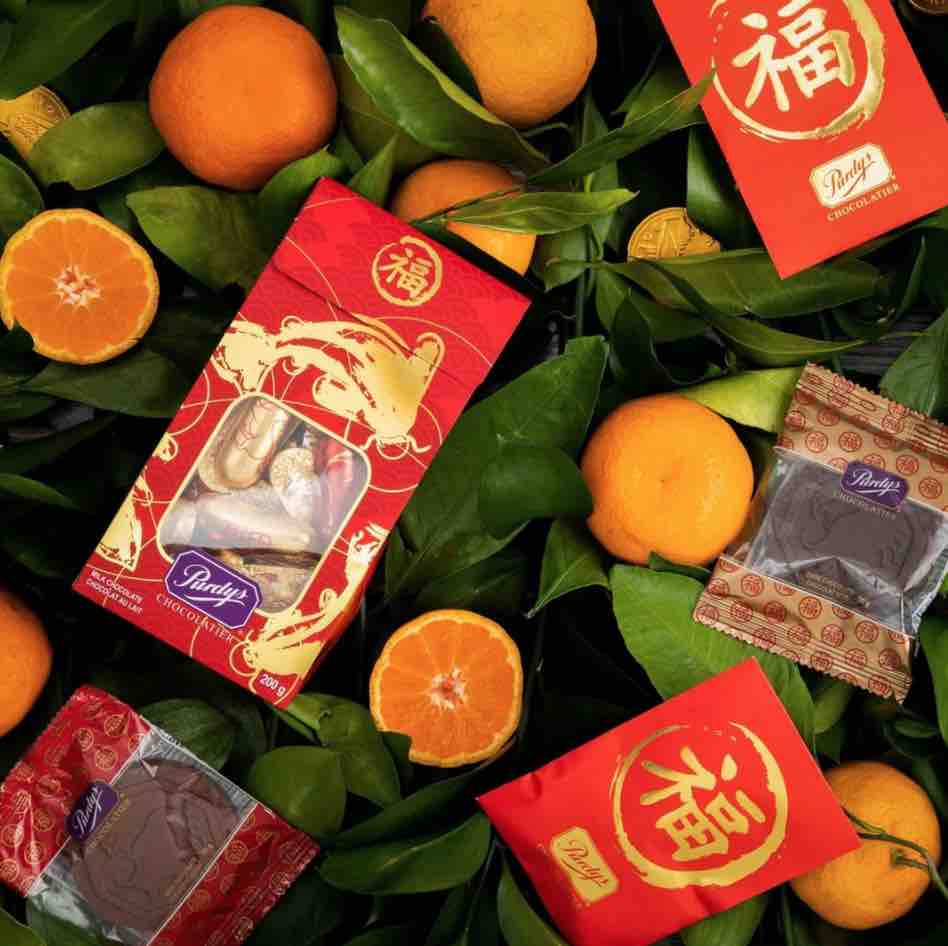 Any opportunity to celebrate with Purdy's, and we're there! This year, Purdy's has come out with an assortment of chocolate in honour of the Lunar New Year in Vancouver. What we especially love are the different price points, ranging from $2.50 and up. If you are looking to hand out something for your child's class, pick up a bunch of their 'Lai See Pack' (red envelope) filled with their signature chocolates.
Various locations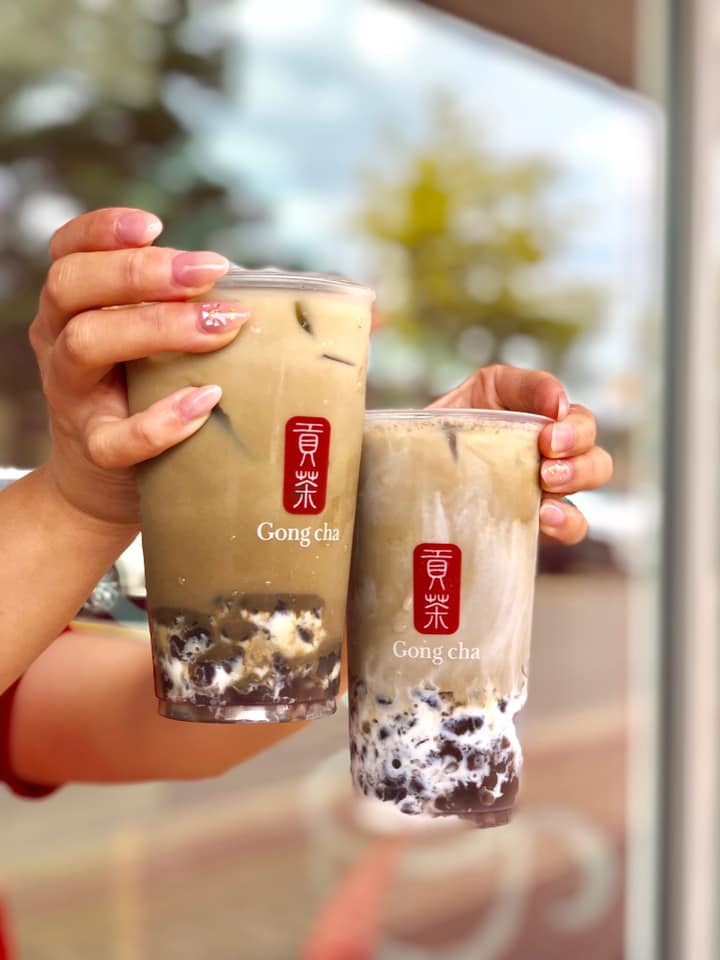 Pears, bubbles, tapioca – whatever you want to call them, they're undeniably good! GongCha's limited drink series for Lunar New Year is out now: Mango Mango, Mango Matcha, Mango Latte. They are calling us! But the real question is: which one should we try first?
Various locations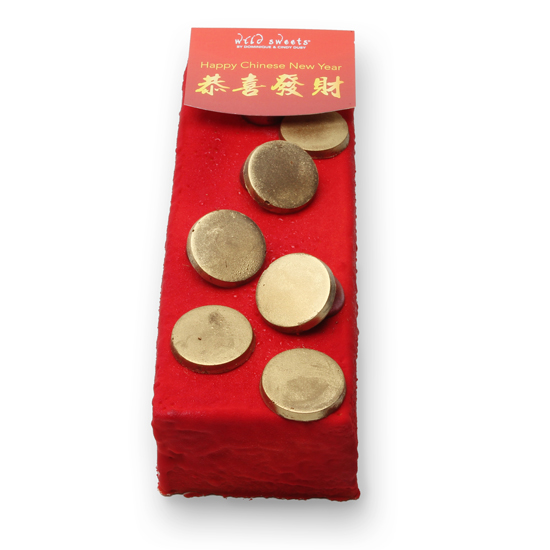 One of the "25 best chocolatiers in the world"! That means you can't go wrong with a Red Envelope Chestnut & Golden Fruits Gateau from Wild Sweets. Their aptly themed colour scheme will be a sure hit! If you are looking for something more chocolatey themed to take to your Lunar New Year dinner, check out the Chinese New Year Chocolate Art Collection.
12191 Hammersmith Way #2145, Richmond
Dragon's Beard Candy
Chinese delicacy, Dragon's Beard Candy, is made right in front of your eyes from cornflour, nuts and honey. It was known to be reserved for the Emperor and when he ate it, it got stuck on his beard, hence the name Beard Candy! Unfortunately NOT available this year at Aberdeen Centre in Richmond.
4151 Hazelbridge Way, Richmond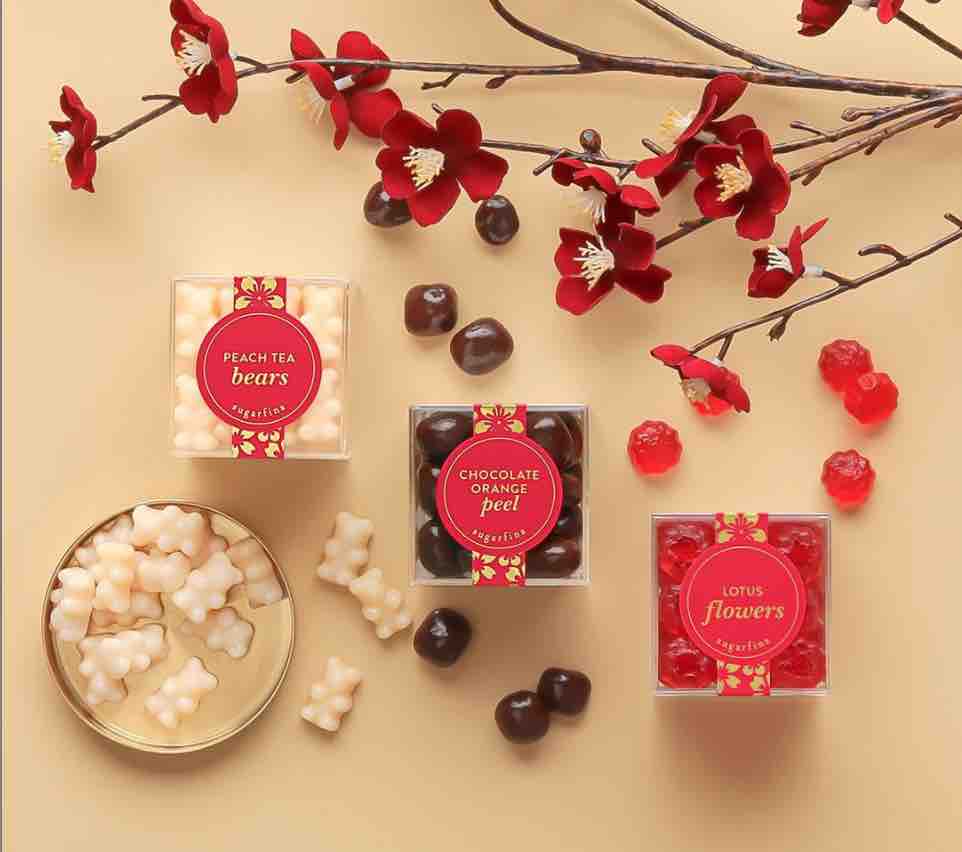 Be prepared for the Year of the Ox with lucky sweets! The Lotus Flowers and Chocolate Orange Peel are inspired by their symbols of enlightenment and prosperity in the Lunar New Year.
Various locations
Not only does Beta5 have Mandarin Crunch bars in honour of the Lunar New Year but they also have some fittingly Asian-inspired cream puffs. Think mango milk tea, salted egg yolk and mandarin cream rice pudding puff. Pre-order yours until January 31 through their web store before they're gone! PS: The also have Lunar New Year chocolates!
 413 Industrial Ave, Vancouver, 604.669.3336
Reg Lok Von
The blogger behind Nourish Through Movement, Reg Von Lok writes about DIY and style, nourishment through movement and integrates it all with motherhood, family and life's curveballs. She lives live in the Metro Vancouver area with my husband and two girls.