The Chinese New Year (or Lunar New Year) is right around the corner with families from all walks of life looking to partake in the festivities. If this is your first year celebrating locally or you're looking to try out something new, we've got the inside scoop for you. This year, be ready to adjust plans on the fly as social gathering guidelines respond to the quickly evolving community health landscape. We've pulled together a local guide with details on activities & events, food, and decorations that are sure to set you up for a meaningful and memorable Chinese New Year celebration.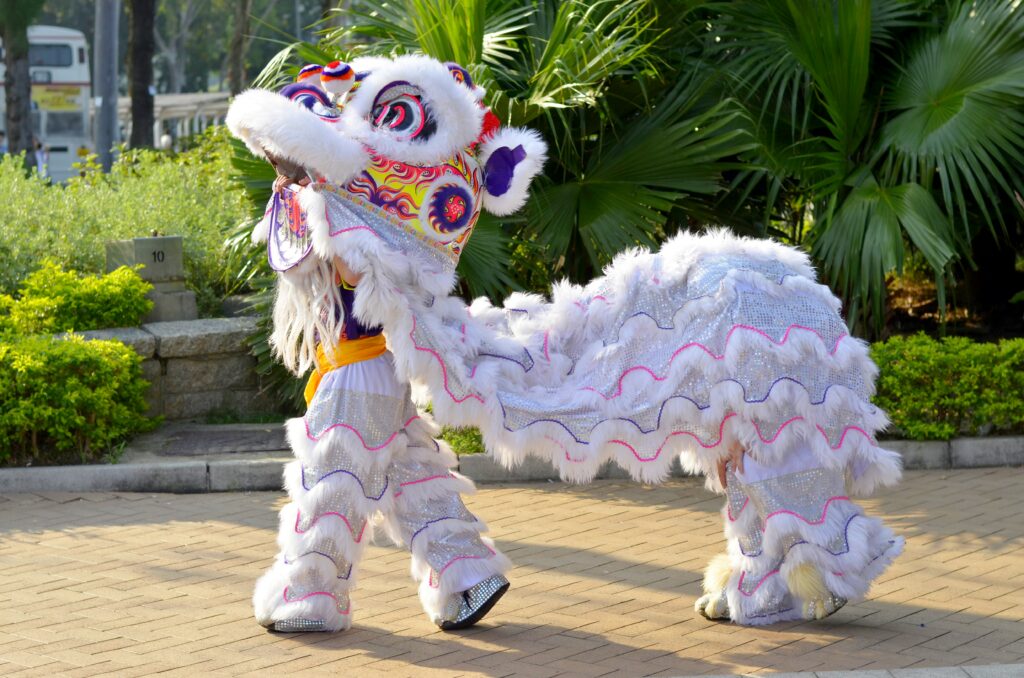 When is the Chinese New Year in 2022?
This year's Lunar New Year falls on Tuesday, February 1st, bringing us 'The year of the Tiger'. Those born with the tiger zodiac sign are considered brave, competitive, unpredictable, and confident. However, like anything, there is a flip side to every Zodiac. For example, tigers are known to be charming and well-liked by others. Yet, they are also thought to be easily irritated and often be overindulgent. And, since the calendar year started with school delays, it's safe to say we may all be a little irritable and overindulgent.
Chinese New Year Activities & Events 2022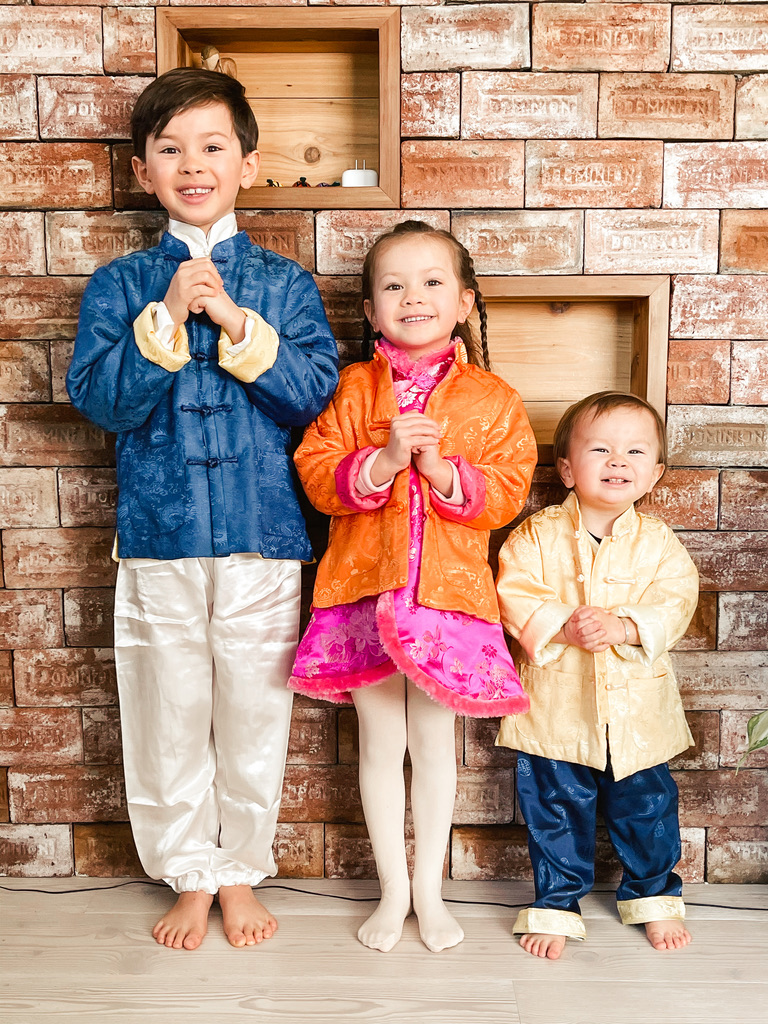 LunarFest Vancouver
LunarFest is a selection of events that take place throughout Vancouver and virtually celebrating the Lunar New Year. Its goal is to collaborate with a variety of Asian communities and bring forward elements of the arts and along with cultural traditions.
Lantern City – We Are Family
šxʷƛ̓ənəq Xwtl'e7énḵ Square, North of the Vancouver Art Gallery
Jan. 27 – Feb 9, 2022
750 Hornby St, Vancouver, BC
Lantern City – We Are Young
Ocean Art Works Granville Island
Jan 29-Feb 21, 2022
Lunarfest Celebrations
Feb 5-6, 2022
Virtual Programs can be found here
Together, Forte! at the Orpheum
Feb 1, 2022 7:30-9:30pm
601 Smith Street, Vancouver
Community choirs will perform alongside the Harmonia String Ensemble to celebrate the Lunar New Year. See event details here.
Dr. Sun-Yat-Sen Chinese Classical Garden
Multiple dates
578 Carrall Street, Vancouver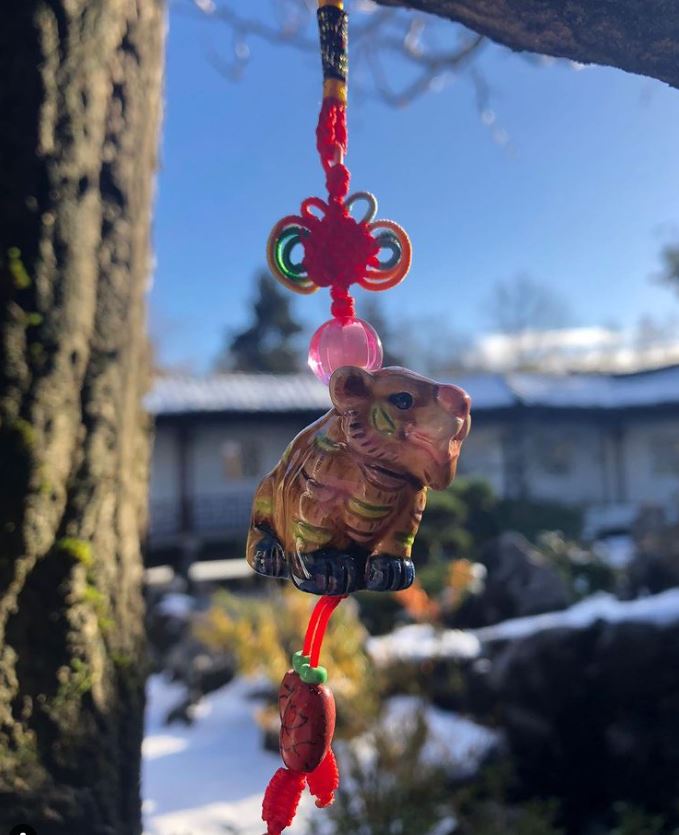 Additionally, if you're looking for something a bit more mellow, Dr. Sun Yat-Sen Chinese Garden, built in 1986, has a collection of 150 miniature trees, a jade green pond with koi fish and covered walkways to explore. Especially for the Lunar New Years view the beautiful traditional lanterns, participate in a poetry competition, share your hopes and dreams on the wishing tree, or join in on a Scavenger Hunt connecting the Garden and Chinatown Storytelling Centre!

New Year's outfits or the colour red welcomed. The session will be in Cantonese, Mandarin, and English. Register here.

Lion Dance

See the special lion dance performance by the Hon Hsing Athletic Club of Vancouver on January 29th from 1pm-2pm.

Events at the Garden

Live storytelling at 12pm and 2pm on both days, calligraphy demonstrations (Saturday 10:30am-11:45am / 12:30pm – 1:45pm and Sunday 10:30am / 11:45am) as well as family-friendly activities and craft stations. Make sure to book your time slot ahead.
Preparing for the Chinese New Year
Wondering what you need and where to pick up decoration items?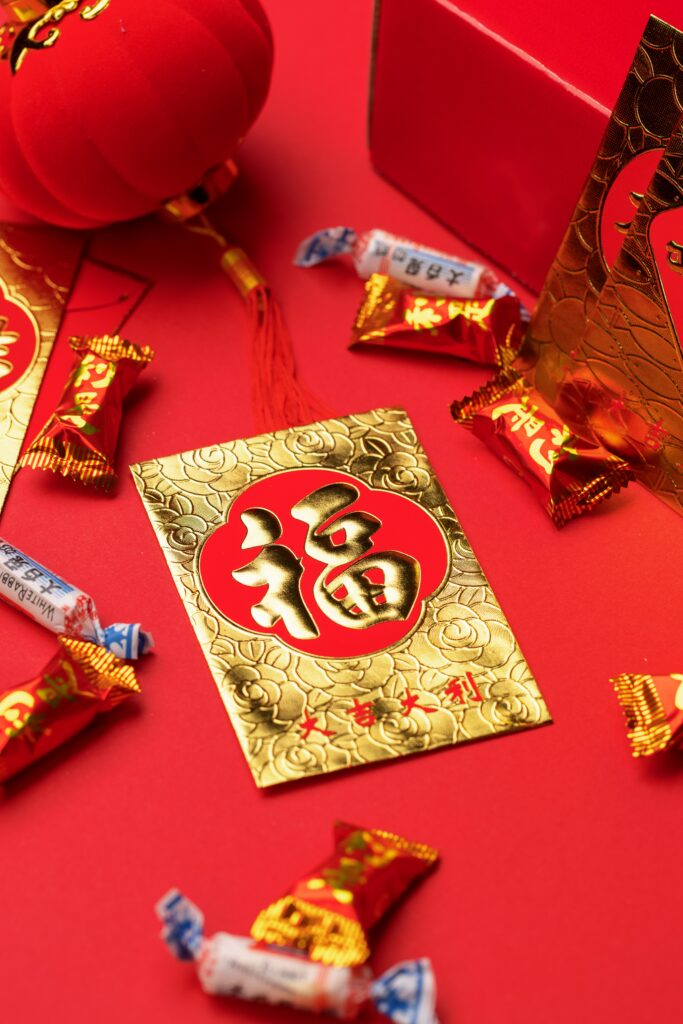 When shopping for decorations, always look for ones with this character "福" (pronounced fook, meaning "good luck" or "prosperity"). Next, hang one upside down on your front door. By doing so, you symbolize fortune pouring into your home. Other familiar characters you will likely see adorn are various decorations promoting health, love and wealth.

Traditionally, red envelopes with money inside are gifted to younger family members. These are always presented with two hands and received with two. Remember that the tradition is not about the amount of money placed inside each envelope; instead, it is about the symbolic exchange of offering the younger generation good luck and good fortune. Additionally, you can also practice the tradition of giving a red envelope to family members with friends and colleagues. A word of caution, avoid the number four (giving two toonies) in a 紅包, hóngbāo (red envelope), as the Chinese pronunciation of four sounds like death, and it is considered unlucky.

On the contrary, the number eight is thought to bring prosperity and luck! And, as a reminder, don't forget to say Kung hei fat choy, the most common phrase used to wish others wealth and prosperity for the new year ahead.

Oomomo Japan Home Living, Aberdeen Center
1080-4151 Hazelbridge Way, Richmond

If you are looking to go all out for Chinese New Year, Oomomo Japan Home Living in Aberdeen Center, Richmond has you covered. They have it all, from banners to traditional red envelopes and more. They also have locations in Vancouver and South Burnaby.

Alternatively, pop into the local Dollarama and find Chinese New Year-inspired goodies at low-cost.
Where and what to buy for traditional Lunar New Year food and snacks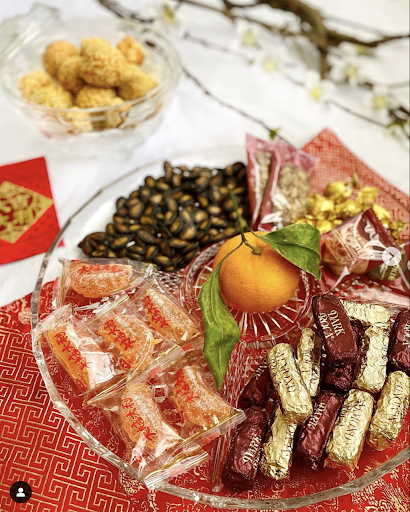 Kumquats
Kumquats are a popular snack to have on hand for Chinese New Year. Their golden colour keeps in theme with the festivities and the character. In addition, 桔 (jú), or "tangerine," looks similar to 吉 (jí), which means "luck," representing wealth and fortune. And, they make a healthy and tasty snack too!
Other Lucky New Year Snacks
Other Lucky New Year snacks include peanuts which symbolize longevity. Red dates suggest a thriving life, and candy represents sweetness and happiness. So, head over to your local TNT Supermarket. They have everything you need from hot food to freshly baked goods, when it comes to those sweet New Year treats. Additionally, you'll find favourite childhood drinks and tins of biscuits you often saw in the house around this time.
Egg Tarts
If you are looking for stellar egg tarts or steamed buns, check out the family-run bakery, New Town Bakery & Restaurant. The flagship store in downtown Chinatown opened in 1980, with award-winning apple tarts and world-famous steamed buns (siopao) – BBQ pork (asado) amongst other items are made fresh on-site each day.
Looking for other ways to celebrate?
Read your way into New Year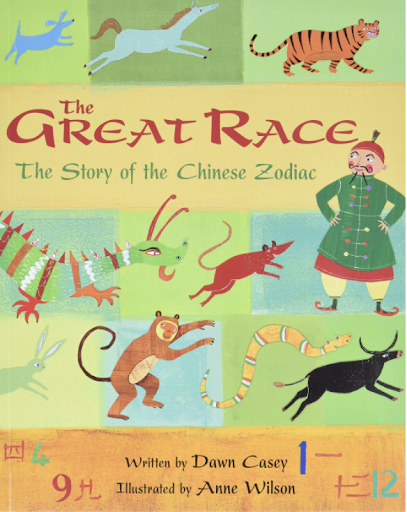 Finally, if you're in the mood to stay in and be cozy this year, here is a list of 21 books for children two and up about Chinese New Year. A personal favourite of mine is The Great Race, a story of how the Chinese zodiac came to be. You can purchase it at your local Indigo store.
Justine Summers
Justine is a full-time mom to three characterful little humans. Justine loves to travel with her family, sharing their journeys along the way, capturing everything from Westcoast lifestyle to home renovations to daily mom-life wins and fails. When time permits, Justine also moonlights as a commercial actor. Follow her adventures @the.summers.life.
Vancouver Mom
Would you like to write for us? We welcome well-written guest submissions with a local interest slant. Share your tips, review local businesses and highlight hot trends for Vancouver moms. Get all the info on our Contributor Page!