Bean Around the World: Vancouver Coffee Shop Turns 25
Vancouver is a city that is rich in coffee shops. Of course we have our fair share of chains, but we also have some great home-grown favourites. One of those favourites – Bean Around the World – is celebrating its 25th birthday.
25 Years of Coffee
Proprietors Pete Boëda and Barney McKenzie take coffee seriously. "After 25 years in the coffee business we've seen a lot," says Pete. "Trends have come and gone but we've always tried to stay true to our self, our customers and above all, the coffee." They've also kept it personal as Pete explains, "We don't just hop on the Internet and order 50 bags of whatever's on special from some random wholesaler."
Both Pete and Barney have travelled extensively and worked closely with brokers and farmers. For years,they have been sourcing the coffee for Bean Around the World direct from the plantations. Barney shares, "We go to great lengths to source our beans, they are selected from the top 10% of beans in the world."
A Kid-Friendly Cuppa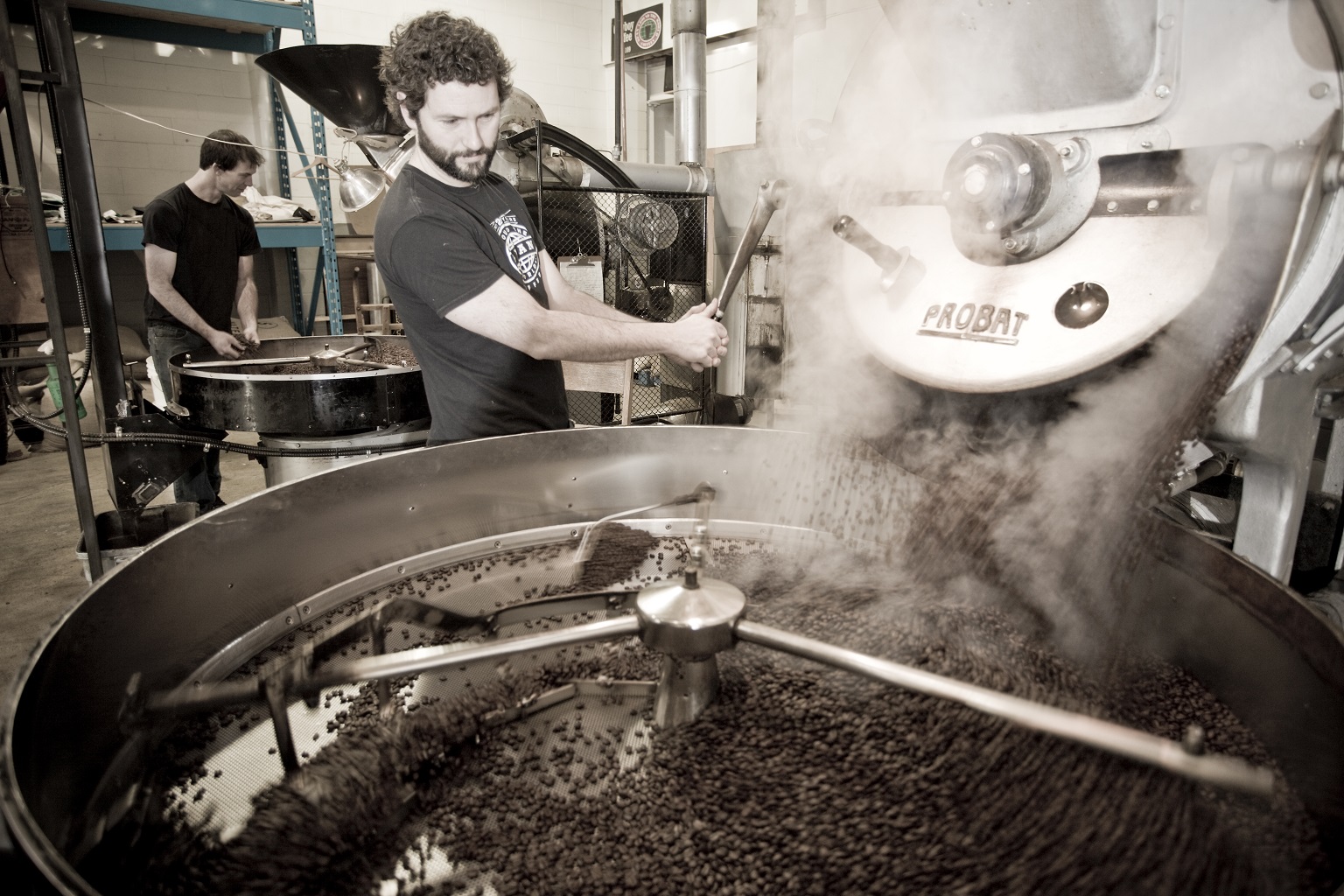 Bean Around the World doesn't just stand out for its great coffee. Back in 2010 we asked you to share the most mom-friendly coffee shops in Vancouver and Sue Sinclair mentioned Bean Around the World. Isn't it great when you don't have to trade in family friendliness for a great cup of joe? And there's a lot of joe to choose from – Bean Around the World offers nearly 26 varietals. And all those beans are hand-roasted on the North Shore in old-world, cast-iron coffee roasters by sight, sound, and smell. "Our roasting is artisanal. No computers, no automation. Just experience and dedication."
Can you get any more Vancouver than that? We don't think so.
Building Friendships Around the World
One of the great parts of the Bean Around the World story takes place far from our fair city. Pete and Barney's dedication and experiences has helped them gain the trust of farmers in countries like Guatemala. Guatemala was ravaged by civil war for nearly 40 years, gaining access to their high-quality coffee beans was no small feat. "We spent years building relationships and in many cases friendships. With that comes a responsibility to give back to the people who helped make us successful," Barney shares. So, Pete and Barney funded the construction of a schoolhouse on the farm and continue to pay a salary to the teachers.
Today there are two dozen independent Bean Around the World coffee shops in BC. According to Barney and Pete it's a pursuit of passion. They've persisted despite a quarter century of coffee fads and seemingly insurmountable competition from multi-national chains. But, at the end of the day – or maybe we should say bright and early in the morning – it's that first cup of coffee that makes it all worthwhile.
Bean Around the World
Vancouver Mom
Would you like to write for us? We welcome well-written guest submissions with a local interest slant. Share your tips, review local businesses and highlight hot trends for Vancouver moms. Get all the info on our Contributor Page!