5 Kindergarten must haves for Metro Vancouver kids
Starting kindergarten is a big milestone, for both children and parents. If this is your first experience as a kindergarten mom, you may be feeling a little bit overwhelmed. What do you really need to buy, and what can you take a pass on? To help you with your back to school preparations, we're sharing five of our kindergarten must-haves.
Back to School must haves for Kindergarten
Rain Gear
We live in Vancouver, so rain is inevitable. While most schools will keep kids inside when it's really pouring out, children regularly play outdoors in light rain. Also, playgrounds can be wet places even when the weather was dry, especially if it was raining the day before. Kindergarten kids won't be able to resist the puddles, so make sure your little one has the right wet weather gear. Rain coats and rain boots are a must. You might even want to opt for a full-on rain suit to keep at school, so that your child is always prepared in the event of a little bit of dampness.
Personalized Labels

Stuff gets lost, so make sure that you stock up on personalized labels before your little one starts kindergarten. These will make keeping track of your child's lunchbox, backpack, water bottle, clothes, shoes, scissors, food containers, hats, boots, etc., etc., etc. (you get the idea) much easier. Let your child help you pick out the labels, and buy a lot. They don't go bad so you can use the extras next year or the year after, and not having to re-buy all of your other supplies when they go missing will more than make up for the expense.
7 Metro Van shops to pick up gear and supplies for your Kindergartner!
Water Bottle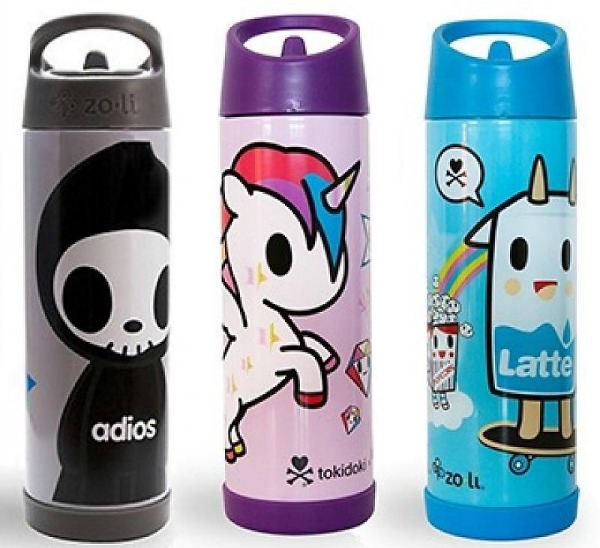 Staying hydrated is important, especially for busy little ones who are spending all day in kindergarten. That's why a reusable water bottle is one of our back to school must haves. Choose something that won't spill, and that your child can easily drink from. You don't want the biggest water bottle – not only will it make your little one's backpack too heavy, it will be harder for your five-year-old to handle. We suggest a 10 or 12 ounce water bottle with a straw. And of course, steer clear of glass or other breakable materials for kindergarten.
Lunch box or bag

With all-day kindergarten in public schools all across Vancouver, your kids will need a healthy lunch to keep them going at school. To keep your child's lunch fresh and ready to eat, you'll need an insulated lunchbox and an ice pack. We recommend buying at least two ice packs so that if one doesn't make it into the freezer overnight for any reason, you're not left in the lurch. For the lunchbox, look for something that doesn't contain nasty chemicals like lead, BPA or phthalates. Easy-clean is also a must – some lunchboxes are even dishwasher safe. And once again, don't choose something that's too big for your new little kindergarten student to handle.
Backpack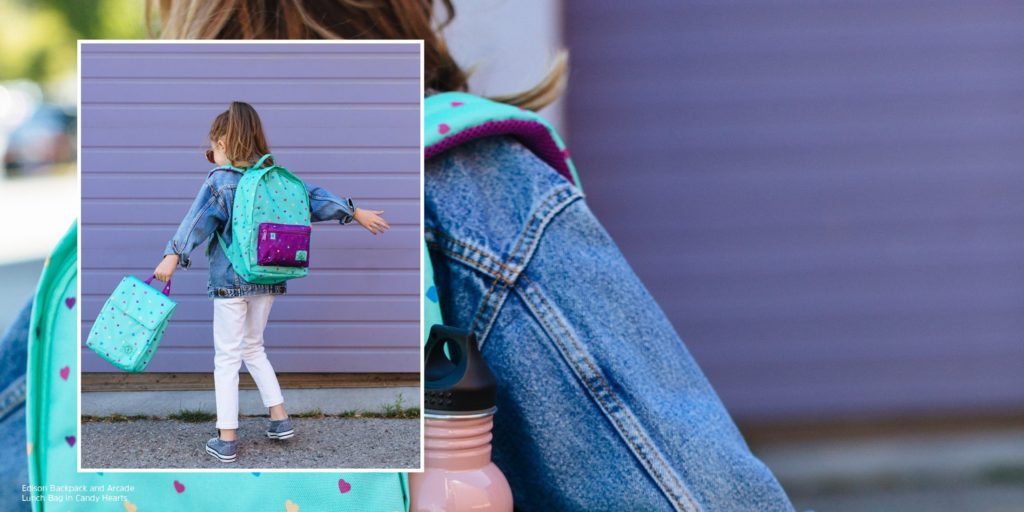 Once you're all stocked up with your back to school gear, you need something to carry it all in. A good backpack is a kindergarten must. It's worth it to pay a little more for a higher-quality backpack. While a cheaper pack may seem like a deal, we've had many of them break within a couple of months (or even weeks) of use, while the more expensive packs often last for years, saving money in the long run. Handy features include water bottle pockets on the outside, as well as a couple of different compartments so you can keep the library books separated from the lunchbox. Look for a backpack that isn't too big for your child to handle, and make sure you choose something that will be easy to keep clean.
Happy back to school shopping!
Originally written by Amber Strocel in 2014 and updated in 2018
Vancouver Mom
Would you like to write for us? We welcome well-written guest submissions with a local interest slant. Share your tips, review local businesses and highlight hot trends for Vancouver moms. Get all the info on our Contributor Page!